MSc in Thermal Power - Aerospace Propulsion Option
Home ›
MSc ›
MSc in Thermal Power - Aerospace Propulsion Option
Read more about this program on the school's website
Program Description
Overview
The key technological achievement underlying the development and growth of the aerospace industry has been the design and development of efficient and economical propulsion systems. Major efforts are also now being dedicated to the development of new technologies relevant to the propfan and variable cycle engines. Aerospace Propulsion is a specialist option of the MSc in Thermal Power.
Who is it for?
This course has been designed for those seeking a career in the design, development, operation and maintenance of propulsion systems.
Suitable for graduates seeking a challenging and rewarding career in an established international industry. Graduates are provided with the skills that allow them to deliver immediate benefits in a very demanding and rewarding workplace and therefore are in great demand.
Why this course?
This option is structured to enable you to pursue your own specific interests and career aspirations. You may choose from a range of optional modules and select an appropriate research project. An intensive two-week industrial management course is offered which assists in achieving exemptions from some engineering council requirements. You will gain a comprehensive background in the design and operation of different types of propulsion systems for aerospace applications, whilst looking at the methods of propulsion with the main focus on air-breathing engines and the use of gas turbines for propulsion.
We have been at the forefront of postgraduate education in aerospace propulsion at Cranfield since 1946. We have a global reputation for our advanced postgraduate education, extensive research and applied continuing professional development. Our graduates secure relevant employment within six months of graduation, and you can be sure that your qualification will be valued and respected by employers around the world.
Course details
The taught programme for the Aerospace Propulsion masters consists of eight compulsory modules and up to six optional modules. The modules are generally delivered from October to April.
Compulsory modules
All the modules in the following list need to be taken as part of this course
Combustors
Engine Systems
Mechanical Design of Turbomachinery
Propulsion Systems Performance and Integration
Management for Technology
Gas Turbine Performance Simulation and Diagnostics
Turbomachinery and Blade Cooling
Elective modules
A selection of modules from the following list needs to be taken as part of this course
Fatigue and Fracture
Jet Engine Control
Gas Turbine Operations and Rotating Machines
Computational Fluid Dynamics for Gas Turbines
Entry requirements
A first or second class UK Honours degree (or equivalent) in engineering, mathematics, physics or an applied science.
Applicants who do not fulfil the standard entry requirements can apply for the Pre-Masters programme, successful completion of which will qualify them for entry to this course for the second year of study.
Your career
Over 90% of the graduates of the course have found employment within the first year of course completion. Many of our graduates are employed in the following roles and industries:
Gas turbine engine manufacturers
Airframe manufacturers
Airline operators
Regulatory bodies
Aerospace/energy consultancies
Power production industries
Academia: doctoral studies
Last updated Jan 2020
About the School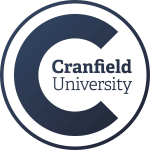 Cranfield's distinctive expertise is in our deep understanding of technology and management and how these work together to benefit the world.
Cranfield's distinctive expertise is in our deep understanding of technology and management and how these work together to benefit the world.
Read less