Read more about this program on the institution's website
Program Description
Start dates: MSc by Research - 1st October, 1st January, 1st April & 1st July.
The MSc by Research in Theoretical Physics allows you to undertake a year-long individual programme of personally and professionally enriching research.
Your theoretical physics research project will be shaped by participation in activities such as seminars, workshops, laboratory activity and fieldwork, as well as your involvement in one of our established research groups.
While this research programme usually finishes after a year, it can be used to progress to the second year of a PhD degree in the appropriate circumstances.
Over 80% of our research outputs from experimental and theoretical groups were judged to be world-leading or internationally excellent (REF 2014-2021).
We have three main research groups.
The Atomic, Molecular and Quantum Physics Group (AMQP) is supported by grants from EPSRC, the EU, The Royal Society, the Higher Education Funding Council for Wales and various industrial and government sources.
The areas of research are:
Analytical laser spectroscopy.
Ultrafast Dynamics, Imaging and Microscopy, Optomechanics.
Antihydrogen, positronium and positrons.
Cold atom physics.
Nano-scale physics and the life sciences.
The Applied Physics and Materials (APM) Group is supported by grants from the European Union, Welsh Government, National Science Foundation, Australian Research Council, Welsh European Funding Office, and EPSRC.
The areas of research include:
Biophotonics: Nano- and micro-structured materials, biomimetics, analyte sensing and light-tissue interaction.
Nanomedicine.
Sustainable Advanced Materials: next-generation semiconductors, bioelectronic materials and devices, optoelectronics including photodetection, solar energy conversion, advanced electro-optics and transport physics of disordered solids.
The Particle Physics and Cosmology Theory (PPCT) Group is one of the five largest particle physics groups in the UK. It is supported mainly by STFC, but also has grants from EPSRC, the EU, the Royal Society and the Leverhulme Trust.
The areas of research include:
Amplitudes in gauge and supergravity theories.
Hot and Dense matter, High-performance computing.
Gauge/string duality, Higher spin holography, Integrability, Large-N gauge theories, supersymmetry and duality.
Holography and lattice theories in physics beyond the Standard Model.
Quantum fields in curved spacetime and

t

heoretical cosmology.
How you are Supervised
Swansea is a research-led University and our department makes a significant contribution, meaning you will benefit from the considerable experience and skills of our expert staff. Professor Lyn Evans, leader of the Large Hadron Collider project at CERN, is a significant Swansea Physics alumnus. Professor Higgs Boson, the Physics Nobel Prize winner who proposed the Boson particle is a Swansea University Honorary Fellow with close links to our department.
You will have access to our raft of state-of-the-art facilities including:
Low-energy positron beam with a high field superconducting magnet for the study of positronium.
CW and pulsed laser systems.
Scanning tunnelling electron and nearfield optical microscopes.
Raman microscope.
CPU parallel cluster.
The IBM-built 'Blue C' Supercomputer at Swansea University.
Welsh Provision
If you are a Welsh speaker our dedicated academy, Academi Hywel Teifi is here to support you throughout your time at Swansea University. We offer you:
An interview through the medium of Welsh when applying for a place.
The option to receive your personal correspondence in Welsh - we will then communicate with you in your language of choice.
The option to write and submit your coursework or exams through the medium of Welsh (even if you have chosen to study in English) and every effort will be made to mark your work in its original language.
A Welsh-speaking personal tutor.
One-to-one support to improve your academic Welsh language skills.
Since 2011, there has been a 40% increase in the number of students studying through the medium of Welsh at Swansea University and our TEF* data over the last two years shows that Welsh-medium students are high achievers in regards to employability (*Swansea University TEF return 2017 and 2018).
Swansea University was named University of the Year in the 2019 Whatuni Student Choice Awards for the second time in five years. As well as being crowned University of the Year, Swansea University took the top spot in the International category and placed top three in the Postgraduate, and Course and Lecturers categories. The Whatuni Student Choice Awards are voted for entirely by students, with more than 41,000 reviews and comments submitted from more than 160 UK institutions.
In the prestigious Guardian University Guide 2021, we are placed 24th in the UK and have won the Welsh University of the Year title for the second time in three years, cementing our position as Wales' leading higher education institution.
We place our students at the heart of everything. As a result, we achieved a gold rating, the highest rating possible, in the national Teaching Excellence and Student Outcomes Framework (TEF) and are ranked 6th in the UK for student satisfaction in the National Student Survey for 2020.
Our stunning waterfront campuses make us a desirable location for students and staff from around the world, and our multicultural community provides a global perspective, enabling those who join us to develop skills and knowledge that set them on successful and enriching careers.
Last updated Nov 2020
About the School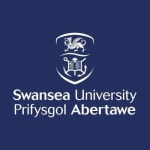 Swansea University is a research-led university that has been making a difference since 1920. The University community thrives on exploration and discovery, and offers the right balance of excellent t ... Read More
Swansea University is a research-led university that has been making a difference since 1920. The University community thrives on exploration and discovery, and offers the right balance of excellent teaching and research, matched by an enviable quality of life.
Read less