Read more about this program on the school's website
Program Description
Making the world's growing cities healthy, attractive and sustainable is an exceptional challenge. Lund University, located in the dynamic Copenhagen–Malmö region, is a global leader in balancing urban economic growth and environmental development, and offers superb resources for studying the diverse aspects of sustainability and design.
The Master's programme in Sustainable Urban Design at the School of Architecture has a well-established reputation for developing humanistic modern design that promotes livability, community building and social sustainability. Drawing on best practices and advanced research into urban form, urban quality and sustainability, the Master's programme produces highly skilled professionals capable of meeting the challenges of sustainable urban design as productive, successful individuals who are creative, insightful and intellectually skilled in their approach to the profession and their practice.
The objectives of the Master's programme in Sustainable Urban Design are:
to offer a broad education, covering the most important aspects of sustainability related to urban design
to provide students with the skills to manifest specific social, economic and environmental intentions in physical form through urban design
Programme structure
Theoretical learning is supported by hands-on projects aiming to find solutions to real-world issues. The programme features international collaboration workshops, where professionals and students from architecture, landscape architecture and urban design from around the world gather to discuss and design proposals for a given sustainable urban design challenge.
In addition to the taught courses, all of our students undertake a research project for their Master's thesis. The project can be academic in nature, or developed within industry, and can be carried out either in Lund or abroad. Examples of companies where students have performed their degree projects include EFLA Consulting Engineers (Iceland) and Sweco Architects (Sweden).
Study trips, inventories, surveying, environmental studies etc. are integrated into the programme. Study trips are optional, and all students participate at their own expense. Students who cannot participate will be given alternative assignments in Lund. The study trip destinations may vary from year to year. Previous destinations include Norway, Great Britain, The Netherlands, Germany, Switzerland and China. Study trips may be subject to cancellation/alteration due to unforeseeable circumstances, such as natural disasters and/or visa denial.
Career prospects
After graduating from the Master's programme in Sustainable Urban Design, you will have the required skills to practice as an urban designer with particular expertise in sustainable urban design. Our graduates are highly sought after on the global job market, and most find positions either in architect offices, government organisations or in further studies at PhD level. The programme's close ties to professionals active in the field, and to the industry as a whole, mean that our students are given the opportunity to build a strong initial network that can help to kick-start their careers.
More information can be found at https://www.lunduniversity.lu.se/lubas/i-uoh-lu-TASUD
Why Lund University?
Lund University was founded in 1666 and is one of northern Europe's oldest, broadest and finest universities. The University ranks among the world's top 100 universities in the QS World University Rankings 2020 and is the #1 choice for international students coming to Sweden – one of the world's most innovative, sustainable and democratic countries.
If you would like to start building your international network in a global classroom setting, Lund University is a great option. Experience a different way of learning in a country ranked as one of the best in the world at providing higher education. Group work and informal teacher-student relationships facilitate in-depth learning.
The University is located in Lund, a charming and compact university city in southern Sweden, only 35 minutes away from Copenhagen Airport in Denmark. The city is famous for its vibrant student life and is also home to many world-leading research facilities and international companies.
Learn more about Lund University at www.lunduniversity.lu.se
Last updated Feb 2020
About the School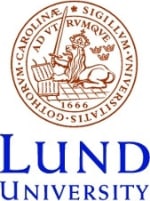 Lund is Sweden's most attractive study destination. The University offers one of the broadest ranges of programmes and courses in Scandinavia, based on cross-disciplinary and cutting-edge research. A ... Read More
Lund is Sweden's most attractive study destination. The University offers one of the broadest ranges of programmes and courses in Scandinavia, based on cross-disciplinary and cutting-edge research. A degree from Lund University is a hallmark of quality both in Sweden and abroad.
Read less
Visit the school's website