MSc in Sustainable Entrepreneurship
Home ›
MSc ›
MSc in Sustainable Entrepreneurship
Read more about this program on the institution's website
Program Description
Ever considered a career in sustainability and management? This Master's programme will teach you everything you need to know about Sustainable Entrepreneurship.
The global economy is undergoing a transformation towards a sustainable society in which the interests of people, planet and profits together are the driving force, rather than neoclassical industrial economic systems. This transformation needs academic professionals who can demonstrate that sustainable entrepreneurship is key. Our programme trains these professionals.
Are you interested in:
developing a new perspective?
circular business models?
learning from real entrepreneurs?
developing your leadership and management skills and academic knowledge about sustainability?
Then join us at Campus Fryslân in Leeuwarden in the Master's programme in Sustainable Entrepreneurship!
From HBO to MSc
Students who have an HBO Bachelor's degree certificate of a programme with a strong relation to sustainability and knowledge of business administration or management may be admitted to the Sustainable Entrepreneurship after following the preparation course. Please be aware that the application deadline for this course is 15 December!
Why study this programme in Leeuwarden?
Leeuwarden is the capital and the economic and cultural centre of the greenest and most beautiful province of the Netherlands; Friesland. Leeuwarden is gaining popularity among students which makes sense since there's plenty to do in the historical centre.
Unique about our programme:
developing a new perspective
learning from real entrepreneurs
multidisciplinary education
intellectual challenge combined with personal growth
Programme
Our programme takes 12 months (one year) of full-time study. We coach your academic, leadership and entrepreneurship ambitions in four blocks of 10 weeks each. During these 12 months, you will become an expert in all elements of the successful business model of sustainable entrepreneurship.
You will learn how to design (block 1), implement (block 2) and successfully manage performance (block 3). In block 4 you will develop your sustainable ambitions in your personal Leadership project.
Your research will focus on a case from regional, national or international companies. You'll find your project in collaboration with the Campus Fryslân's network. You may also adopt one of the UN's challenges of sustainability or a personal sustainability challenge. We are an international programme. Sustainable challenges are relevant for all nations, regions, cities, businesses or people. We are open to companies or challenges that will serve as your host during the entire programme.
Courses
Foundations of Sustainable Entrepreneurship: Introduction to Key Concepts and Practices
Sustainable Entrepreneurial Strategy and Business Models
Sustainable Leadership
Contexts and Ecosystems of Sustainable Entrepreneurship
Organisations
Sustainable Networks and Supply Chains
Measuring Sustainable Performance of Organisations
Public Policy
Research methods
Qualitative project (optional)
Quantitative project (optional)
Curriculum
In the leadership project, you will conduct independent academic research following to your own design, focusing on solving a problem relevant to a corporate sustainability challenge. You can choose one of the two options in the Leadership project; A. The database project B. The case study project
Depending on your individual entrepreneurship ambitions and leadership profiles, you will work with regional, national or international sustainable organisations. You will develop and present your leadership project for supervisors, peers and stakeholders on the Circular Minds Conference.
Study abroad
Study abroad is unaccommodated
Entry requirements
Admission requirements
Specific requirements
More information
Language test

Sufficient English language proficiency.

For International students: With a minimum TOEFL score of 90 (internet-based) with a minimum of 21 for all items, IELTS: a minimum score of 6.5 with a minimum score of 6.0 on all items, or Cambridge English; C1 Advanced or C2 Proficiency with a minimum score of 180, or a certificate from the University of Groningen Language Centre; Minimum section score C1 (writing) and three B2's allowed. The only exception could be made for students with a BA/MA diploma from a University in an officially English speaking country, this decision is up to the Admission Officer.

Previous education

To be considered for admission to this Master, you need to hold an academic Bachelor's degree and have knowledge/experience in sustainability, leadership and/or entrepreneurship and be familiar with conducting scientific research. Preferably you have a degree from a research university in business administration, international business or a comparable bachelor degree.

University of Groningen: Students with a Bachelor's Degree in Business Administration or International Business of the University of Groningen have direct access to the Master Sustainable Entrepreneurship.
Other universities and degree programmes: Students with a Bachelor's Degree in Econometrics and Operational Research, Economy and Business Administration, Human Geography and Urban and Regional Planning, Spatial Planning and Design, Industrial Engineering & Management, University College Global Responsibility and Leadership or comparable bachelor degree's from the University of Groningen or another Dutch University may be admitted.

Please submit an application to the SE Admissions Board and use the step-by-step guide for more information regarding your eligibility and your specific application procedure.

After you complete your application, the SE Admissions Board will assess whether your educational/academic background meets the specific programme requirements. The primary consideration is whether you will be able to complete the programme in the time allotted (one year). A strong indicator, therefore, is the level and curriculum of your previous studies, and the grades you have obtained. Together with work experiences and relevant skills in the subject area(s).

The Admissions Board will then determine whether:

You are (provisionally) admitted. (All conditions have been fulfilled but we might still need to receive certified documents.
You are conditionally admitted. You will be admitted, provided that you meet certain conditions. You will find the conditions of your admission in your decision letter.
You are not admitted. You are not admitted, because you do not meet the programme's entry requirements. The reasons will be clearly stated in the decision letter.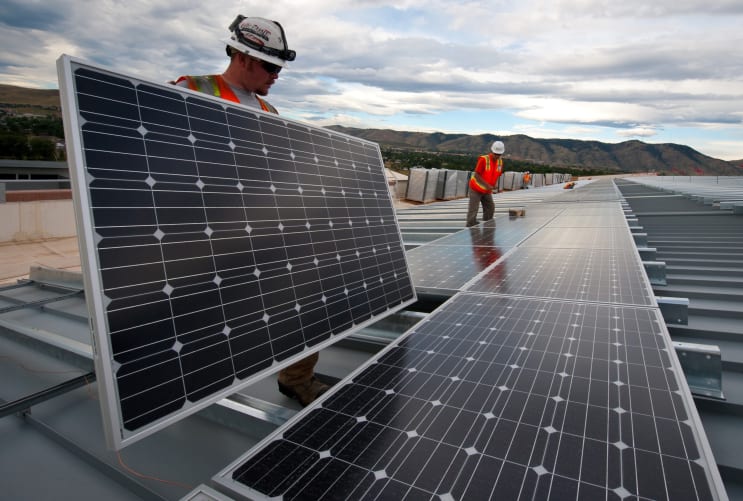 After your studies
Job prospects
Our labour market analysis shows that employment prospects in functions in the field of business administration are excellent. In the categories of general managers, managers and government officials especially, there is an ever-increasing need for graduates from business programmes with a focus on sustainable entrepreneurship.
Sustainability is relevant for careers in multinationals such as Royal Haskoning, Rabobank and Tauw but also in fast-growing niches in biobased and high-tech sectors and start-ups. Policymaking institutes nationwide also increasingly require new employees to define their personal career ambitions in line with sustainable societies. International organizations such as Deloitte consider in-depth knowledge and skills as a prerequisite for trainee programmes.
In short: our programme prepares for a meaningful career with the perspective of actually solving world challenges.
Job examples
Policymaker
Project manager
Internal consultant
SME consultant
Sustainability officer
Sustainable entrepreneur
Research
Centre for Sustainable Entrepreneurship (CSE)
The CSE believes we can balance and preserve our valuable systems. Sustainable entrepreneurs generate new business models which substantially reduce social and environmental impacts whilst simultaneously improving the quality of societies. The CSE wants to create a circular society. This translates in new programmes for university students, business leaders, and academic scholars, whom we provide with all knowledge and competencies they need to make sustainable entrepreneurship successful.
Last updated Dec 2020
About the School

The University of Groningen provides top-quality and highly ranked educational programmes to Bachelor, Master and PhD students from all over the world. Students of the University of Groningen contribu ... Read More
The University of Groningen provides top-quality and highly ranked educational programmes to Bachelor, Master and PhD students from all over the world. Students of the University of Groningen contribute to groundbreaking and societally relevant research. Our students feel right at home in the safe and vibrant city of Groningen. Campus Fryslân is a unique faculty based in Leeuwarden. Unique because multiple disciplines are represented within our faculty. This enables international students, PhD's and world-class researchers to approach scientific questions from different perspectives. As a faculty, we are dedicated to finding local solutions for real-world global challenges. Join us and discover your different view!
Read less