MSc in Sustainable Energy and Environment
Program Description
Climate change is claimed by many authoritative figures, including the UK Chief Scientific Adviser, to be the greatest threat to our planet this century. There is a considerable body of evidence that now relates climate change to the global consumption of energy, and in particular, the use of fossil fuels to provide heat, power and transportation. Moreover, as supplies of fossil fuels reduce and become concentrated in fewer global regions, the security of supply worldwide becomes increasingly challenging, particularly given the current growth in world population. The threat of international terrorism exacerbates fuel supply issues, and the introduction of new technologies presents new risks, real and perceived, technical and financial, which require careful management.
The nuclear debate continues, clean coal technology presents new opportunities for a traditional fuel, and what proportion of supply can we anticipate from renewables? It is clear that a cross-disciplinary, international, systems approach to developing solutions to these long-term problems is required, to ensure the sustainability of our planet. This will require graduates who are capable of thinking and working across and on the interface of traditional disciplines, and working effectively in multi-disciplinary project teams; Training such graduates is the primary aim of this new, research-led, multi-disciplinary MSc course. There are possibilities to integrate or develop the learning experience through existing and developing international collaborations (e.g. Ecole de Mines, Nantes; ENEL, Pisa,).
Accreditation
This MSc is accredited by the Institution of Mechanical Engineering and the Institute of Energy.
Employment
In several areas of the field there is predicted to be an employment shortage developing, and hence a demand for graduates from this type of course. Previous experience has shown that Masters graduates in the field of energy gain employment in large energy-focused companies such as TATA and Ford, the public sector (Energy agencies, Carbon Trust, etc), research and development, consultancies, or set up their own companies. About a third gain PhDs after completing the MSc.
Entry Requirements
Admission to the MSc in Sustainable Energy and Environment requires a good first degree in engineering, environmental engineering, earth sciences or pure sciences, or in a cognate numerate scientific discipline, or appropriate professional experience. Currently, a good first degree is taken to mean one that would be equivalent in attainment to a 2(i) honours classification from a UK university. Applicants without an engineering or applied science background should bear in mind that there are significant numerical/computational elements to this MSc.
Applicants whose first language is not English will be required to obtain a satisfactory standard in an approved English language qualification before being accepted unconditionally on to a postgraduate course of study. The University's English Language Service for International Students provides English language support and advice on academic study skills to full-time overseas students studying - or intending to study - at Cardiff University.
The most common English language qualifications accepted are:
IELTS - 6.5
TOEFL - 90 (Internet Based Test)
Other English language qualifications may be acceptable. Please see Cardiff University English Language requirements.
Tuition Fees
Full-time
UK and EU students: £9,700
Students from outside the EU: £21,950
Part-time
UK and EU students: £4,850/year
Students from outside the EU: £10,975/year
Funding Opportunities
A limited number of Cardiff School of Engineering International Scholarships may be available for high-quality international students applying for this MSc course. There is no need to apply for these, eligible applicants will be considered on the basis of their application form for the MSc.
Last updated Jan 2020
About the School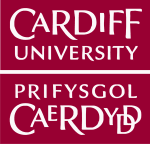 Our world-leading research was ranked 5th amongst UK universities in the most recent Research Excellence Framework for quality and 2nd for impact. We provide an educationally outstanding experience fo ... Read More
Our world-leading research was ranked 5th amongst UK universities in the most recent Research Excellence Framework for quality and 2nd for impact. We provide an educationally outstanding experience for our students.
Read less