MSc in Sustainability Engineering and Management
Home ›
MSc ›
MSc in Sustainability Engineering and Management
Program Description
Start: Autumn 2020
Place of study: Linköping
Level: Second cycle
The exploitation of natural resources has severe environmental implications, such as the emission of hazardous substances and resource scarcity. Governments, companies, and organizations worldwide have been incentivized to find ways to use resources and energy in more intelligent and efficient ways. This program deals with the multifaceted challenges of developing products, services, and technical systems that contribute to increased resource efficiency and sustainability. The aim is to train future engineers who can contribute to a societal transition towards this end. You will learn how to combine a multidisciplinary system perspective with skills in modern environmental and energy engineering. With this proactive and holistic approach, environmental problems can often be significantly limited or prevented, without jeopardizing human wellbeing.
Dual research perspectives
The program joins the perspectives of two departmental research groups – Energy Systems, and Environmental Technology and Management. These groups are developing system solutions and producing internationally renowned research in areas such as renewable energy and biofuels, energy efficiency, future waste management systems, urban and industrial symbioses, integrated product-service offerings, and corporate environmental management.
Specialization in concepts, strategies, and methods
The first semester features introductory courses in environmental engineering and energy systems and courses in traditional engineering topics such as product development and project management. The second and third semesters involve specialization in concepts, strategies, and methods for achieving more efficient use of materials and energy, at business, inter-business, and societal levels. These semesters also include courses on the development and implementation of sustainability concepts and strategies such as innovative entrepreneurship and innovation management. The program concludes with a degree project (30 ECTS) in the final semester.
Technology in action
Linköping University hosts a national research excellence center on biogas production and utilization and is coordinating the Mistra REES (Resource-Efficient and Effective Solutions) program. Several renewable energy solutions have been implemented in this region, which means you will have the opportunity to see this new environmental technology in action.
Syllabus
Purpose
A Master of Science in Sustainability Engineering and Management from Linköping University works with all aspects of the development of resource-efficient technical systems, complex products, and industrial processes.
A graduate from this program will be able to apply a multidisciplinary systems approach to proactive engineering with a strong focus on sustainability.
The program is aimed at students with a Bachelor's degree who would like to extend their knowledge of energy and environmental engineering. Graduates are suitable for employment in industry, business, academic institutions, and major research and development laboratories.
Aim
Mathematics, natural sciences, and engineering subjects
A Master of Science in Sustainability Engineering and Management
has solid foundations in mathematics and engineering sciences
is able to effectively use computerized tools for modeling, analysis, and visualization of engineering problems
has specialized knowledge in the area of Sustainability Engineering and Management
Personal and professional skills
A Master of Science in Sustainability Engineering and Management
has the ability to take a leading role in modern research and engineering
is able to gain competency in new fields of engineering, rapidly and independently
is able to participate effectively in multidisciplinary teams, either as a team leader or in a specialist role
Interpersonal skills: teamwork and communication
A Master of Science in Sustainability Engineering and Management
is capable of teamwork and active collaboration within the group by sharing in the tasks and responsibilities
is able to initiate, plan, carry out and evaluate scientific and engineering projects
is skilled in oral and written communication
Planning, execution, and presentation of research or development projects with respect to scientific and societal needs and requirements
A graduate has knowledge about suitable development processes for different kinds of research or development projects and is able to participate and actively contribute to all phases of research or development projects, including identification of needs, structuring, planning, execution and presentation of projects, taking into account the importance of technology in society, including economic, social, and sustainable development.
Career opportunities
Environmental engineering, including renewable energy solutions, is one of the fastest-growing business sectors in Sweden, and in many other countries. The Sustainability Engineering and Management program qualifies students for engineering positions in companies and the public sector, dealing with energy consulting, investment strategies, development of local and regional systems for energy distribution and generation, development of new products and services, renewable energy, environmental consulting, waste management and recycling and strategic environmental management. Several former students have also chosen a career within academia, pursuing doctoral studies at Linköping University and other universities throughout the world.
Entry requirements
Bachelor's degree with a major in an engineering subject. The Bachelor's degree (equivalent to a Swedish Kandidatexamen) shall be from an internationally recognized university.
30 ECTS credits in mathematics/applied mathematics and/or application of mathematics relevant for the program.
A course on the fundamentals of environmental, energy or sustainability engineering or related topics.
English corresponding to the level of English in Swedish upper secondary education (English 6/B). This is normally attested by means of an internationally recognized test.
The selection for the January application round is based on merit rating (grade tariff) at three levels. If necessary, applicants within the same merit group will be selected by lot.
Group 1: High
Group 2: Good
Group 3: Low
Last updated Jun 2020
About the School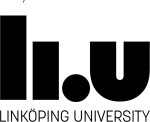 In close collaboration with the business world and society, Linköping University (LiU) conducts world-leading, boundary-crossing research in fields including materials science, IT and hearing. In the ... Read More
In close collaboration with the business world and society, Linköping University (LiU) conducts world-leading, boundary-crossing research in fields including materials science, IT and hearing. In the same spirit, the university offers many innovative educational programs, many of them with a clear vocational focus, leading to qualification as, for example, doctors, teachers, economists, and engineers.
Read less