MSc in Structural Engineering
Home ›
MSc ›
MSc in Structural Engineering
Read more about this program on the school's website
Program Description
The role of the structural engineer is of growing importance to society as populations grow and the world becomes more interconnected. Skyscrapers are getting taller and bridges are getting longer. The Green Energy revolution requires energy generating infrastructure to be structurally designed for resilience in harsh environments, e.g. high wind or deep marine locations. As a major contributor to CO2 production (10% of global emissions), the construction industry depends on structural engineers to design energy-efficient buildings, using appropriate materials to minimise the environmental impact of the sector.
Students on the MSc Structural Engineering course will be provided with in-depth knowledge and exposure to established and innovative ideas and techniques to enable them to develop sound solutions to structural engineering problems.
It will cover the diverse nature of structural engineering through the integration of knowledge from mechanics, materials, structural analysis and structural design. The programme will also cover the latest technology trends in Civil and Structural Engineering including advanced computational modelling skills and will cover technical challenges and solutions faced in the management and delivery of large scale infrastructure works.
Why Structural Engineering at Swansea?
The College of Engineering's Civil Engineering department at Swansea University has an excellent and far-reaching reputation. Our new MSc in Structural Engineering aims to provide advanced training in techniques of structural engineering analysis and design.
It is designed to provide specialist postgraduate professional development across the areas of steel and concrete design, structural dynamics, structural mechanics and temporary works, with a strong emphasis on computer modelling and elements of information management.
Did you know these facts about our Civil Engineering department at Swansea?
It is ranked 10th in the UK for Research Quality and overall by the Times Good University Guide 2020.
It is a key centre for research and training in computational mechanics and engineering.
Academics within the department have pioneered many techniques used in commercial simulation software today.
Your Structural Engineering Experience
Your studies will be nourished by an international community of over 500 postgraduate students and 120 research staff at the College of Engineering.
Further study support comes in the form of 24-hour access to our on-site library, advanced laboratories, a year-round programme of guest lectures, and dedicated postgraduate workrooms.
Structural Engineering Employment Opportunities
Graduates of the MSc Structural Engineering degree at Swansea will be strongly positioned for rewarding opportunities. Your future could lie in any of the following roles.
Structural Engineer
Construction Engineer
Construction Management
Engineering Project Manager
Bridge Engineer
Earthquake Engineer
building Structure Design
Aerospace Structural Design
Marine/Offshore Structural Design
Computational Engineer
Entry Requirements
Usually, the entry requirements for the MSc Structural Engineering is a first or second class honours degree in Civil Engineering or Structural Engineering, or a similar relevant engineering or science discipline. You will also need to have an overall mark of at least 55%, however, performance in key modules will also be considered.
We welcome applications by prospective students from around the world and look for evidence of the previous study that is equivalent to the entry requirements stated above. The Postgraduate Admissions Office are happy to advise you on whether your qualifications are suitable for entry to the course you would like to study.
If English is not your first language, you will need an acceptable pass in an approved English Language qualification to make sure you get the full benefit from studying at Swansea. We consider a wide range of qualifications, including the Swansea University English Test, the British Council IELTS test (with a score of at least 6.5 and 5.5 in each component).
Careers and Employability
Careers and Employability Swansea Employability Academy (SEA) will support you at each stage of your career journey helping you build a bright future.
Our career support services include:
Employability workshops, employers' talks, bespoke events and careers fairs.
Individual advice and guidance from professionally qualified Careers Advisers.
Help with finding jobs, internships, work placements and volunteering opportunities.
Access to information resources on a wide range of career management topics.
Funding to support student internship opportunities and Student Society/Club events.
We also provide help and advice for Swansea University Alumni up to two years after you graduate.
Last updated Aug 2020
About the School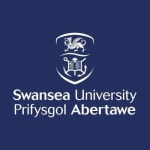 Swansea University is a research-led university that has been making a difference since 1920. The University community thrives on exploration and discovery, and offers the right balance of excellent t ... Read More
Swansea University is a research-led university that has been making a difference since 1920. The University community thrives on exploration and discovery, and offers the right balance of excellent teaching and research, matched by an enviable quality of life.
Read less