Read more about this program on the school's website
Program Description
MSc in Strategic Human Resource Management (HRM)
Tailored to the needs of professionals with a commitment to HR who wish to advance their career in the dynamically changing environment of human resource management.
Human Resource Management is currently one of the fastest-growing management fields. Organizations are increasingly recognizing the strategic role of human capital for achieving significant business results, sustainable growth and innovation.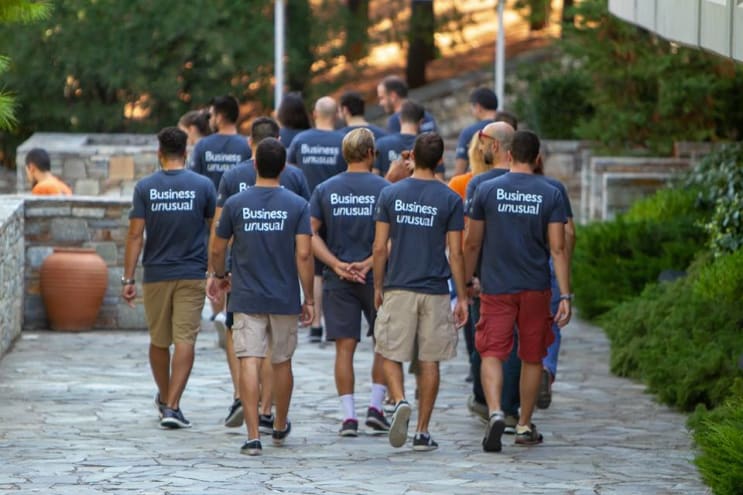 The ALBA MSc in Strategic HRM is designed for
The new generation of HR professionals that will act as strategic partners and effectively align people strategies with business strategies
Other professionals in managerial responsibilities who will strategically lead their organizations' human capital and act as coaches and unleash their people's talents and full potential.
The Program provides
Solid theoretical knowledge of human resource management issues, including the latest trends and developments
Practical skills and tools needed to meet the challenges of people management within an international context.
Highlights of the Program
Our strategic alliance with Hay Group S.A., an ALBA Corporate Member. Hay Group S.A. consultants share their extensive expertise on human capital management issues through a series of carefully designed workshops that expose them to cutting-edge tools and methodologies in HRM.
Our strategic alliance with Evalion People Psychometric Solutions offers our participants the opportunity to become certified users of occupational tests (Level A and B), through Psychometric Testing Workshop.
The role of ALBA as a Scientific Coordinator of the BEST WORKPLACES Competition in Greece as well as for the Recruitment Confidence Index (RCI). Participants in the MSc in Strategic HRM have the opportunity to learn the best HR practices as well as the latest labor trends in Greece and Europe.
"Our vision is to develop executives with a sharp insight on people issues who will act as agents of transformation and as strategic investors in their organizations' human capital. HR professionals can make a critical contribution to the process of business value creation. If you share this vision and aspire to play such a role in your organization, our program can help you reach your goals."
Extensive opportunities to take courses abroad through student exchange agreements with a large network of top Business Schools worldwide.
Program Structure
Participants must complete the requirements of 16 courses and 5 workshops. The program commences every January and its duration is 14 months. Classes meet two weekends per month from 10:00 a.m. - 17:00 p.m., however, the sitting exams take place usually on Friday evenings, between 18:00 p.m. – 21:00 p.m. Additionally, students should participate in some obligatory activities that occur during weekdays.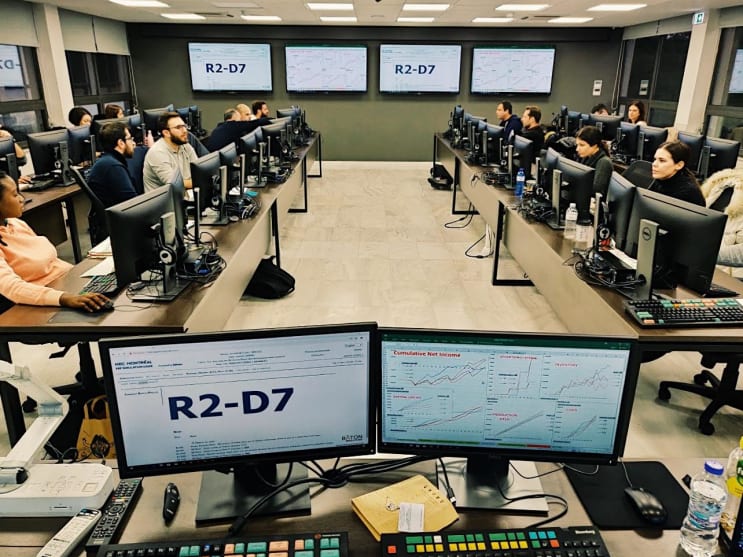 Admission Process
Candidates to be considered for the MSc in Strategic HRM Program must submit the following documents:
Two options to apply:
Application Online (fill out the application form, scan and submit your documents, then send the original copies to ALBA)

Application form in hard copy (available to download through the Application online system) send to the office along with the original copies
Candidates must submit the following documents:
The completed ALBA application form, including a recent photograph in jpeg format (or two photos in print)

Two letters of recommendation which can be submitted online or using the printed forms in Greek or in English
Official transcripts as well as certified copies of degrees from each undergraduate, graduate or professional degree earned. Applicants, who cannot obtain an official transcript in a reasonable time, may send a photocopy of unofficial transcripts as a temporary substitute in order to expedite the evaluation process.
Proof of competence in the English language. Candidates are required to either hold the Proficiency or take the TOEFL (100 minimum score-ALBA code 0942), or the IELTS(7.0 minimum score) unless their Bachelor's degree has been awarded from an English speaking academic institution
Three Essays
Receipt of the non-refundable application fee's [€60] deposit (Alpha Bank account No. 101-00-2320-011893, IBAN: GR21 0140 1010 1010 0232 0011 893, SWIFT (BIC) CODE: CRBAGRAAXXX) or charge of a credit card (VISA or MASTERCARD)
All candidates will be asked to go through a personal interview
Applicants with one or more missing documents will not be processed until these documents are received. Admission to the Program is decided by the Admissions Committee on the basis of the qualifications and the applicant's personality and commitment.

Tuition Fees for the current entry year: €12,500 paid in installments. Special scholarships up to 40% on tuition fees and a fixed rate of 400€/month (in a furnished apartment - all bills included) for accommodation for International students.

Deadline for the Next Round of Admissions: End of May

Final Deadline for Admissions for International Students who require educational VISA: October
ALBA accepts applications all year round & candidates are encouraged to apply as soon as possible. However, applications received after the beginning of the program will not be reviewed for the current intake, but will certainly be reviewed for next year's intake.
Scholarships
Scholarships are available for international students. If you would like to see whether you are eligible please fill out this form website.
Last updated Dec 2019
About the School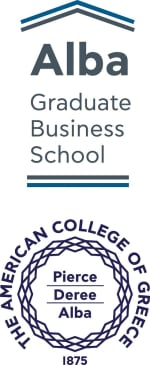 ALBA Graduate Business School at The American College of Greece was founded in 1992 and operates under the auspices of the business community, an association of corporations and institutional organiza ... Read More
ALBA Graduate Business School at The American College of Greece was founded in 1992 and operates under the auspices of the business community, an association of corporations and institutional organizations, currently numbering more than 90 members.
Read less