Program Description
The MSc in Spatial, Transport and Environmental Economics is unique in the Netherlands and internationally, because it offers an integrated view of spatial issues, transport and the environment from an economic perspective. The Master's program is built on input from the research program in Spatial, Transport and Environmental Economics: a fundamental research program with a strong focus on practical implementation in policy. The spatial economics group is one of the world's largest university-based research groups in its field.

Our teaching staff actively contribute to policy debates in the Netherlands and their expertise is regularly called upon to implement and evaluate public policy in their fields of specialization. One example is the Spitsmijden project, which studies the effects of rewarding travellers for not driving during the morning rush hour, a strategy which can result in better infrastructure utilization which enjoys greater public support than road pricing systems.
Specializations
The program offers you the possibility to specialize in spatial, transport or environmental economics:
Spatial Economics: analyse how various forces contribute to spatial dynamics and network development from a mainly microeconomic perspective; explore the use and further development of various techniques, methods and tools in this field.
Transport Economics: focus on the causes and consequences of a growing demand for mobility from a microeconomic perspective; address problems such as congestion, reliability, safety and environmental externalities.
Environmental Economics: focus on economic aspects of environmental problems and policy; combine scientific and policy expertise; address the need to integrate economics with insights from other disciplines, notably the environmental sciences.
Why VU University Amsterdam
Renowned teaching staff
VU University Amsterdam's Department of Spatial Economics boasts internationally renowned professors such as Peter Nijkamp (regional economics), Piet Rietveld (transport economics) and Erik Verhoef (transport economics). They all actively participate in the economic policy debate in the Netherlands and are often consulted on the implementation and evaluation of large-scale government initiatives.

Accessible supervision
The department is well-known for the intensive and accessible supervision it provides. This augments the faculty's three study advisors, who can be consulted daily at set times and by appointment. In addition, experienced staff members are on hand to provide you with support and assistance during your practicals and when you are writing your thesis.

Direct policy feedback
Several members of our teaching staff have close contacts with economic policy-making in practice. Their experience as scientific researchers and policy advisors is fed back directly to the students in the program's various specializations.
Career prospects
A Master's in Spatial, Transport and Environmental Economics offers excellent career prospects. Many graduates find jobs as policy economists with the government or consultancy firms such as KPMG and Ernst & Young. Opportunities also exist at organizations with an interest in economic subjects, spatial economics and transport such as KLM, Schiphol and Dutch Rail. Others opt for positions as economic researchers at institutes such as the CPB Netherlands Bureau for Economic Policy Analysis.

You can also pursue your studies at a higher level. If your ambition is an academic career, you can opt for a research Master's program in Economics (MPhil) or the Tinbergen Institute, a graduate school run by VU University Amsterdam, the University of Amsterdam and Erasmus University.
Admission requirements and application
If you hold a Bachelor's degree in Economics, Business Administration or Econometrics you can gain direct admission to the Master in Spatial, Transport and Environmental Economics as long as you have passed the advanced courses in Microeconomics, Econometrics and Research Methods for Economics and Finance. Applicants must have thorough knowledge of the standard literature listed below (or its equivalent).
| | |
| --- | --- |
| Microeconomics | Varian, H.R., Intermediate Microeconomics, Norton |
| Econometrics | Stock, J.H. and M.W. Watson's Introduction to Econometrics Addison Wesley, New York |
| Regional Economics | McCann, P. (2001) Urban and Regional Economics Oxford University Press, Oxford |
| Transport Economics | Boyer, K.D. Principles of Transportation Economics Addison Wesley, Reading |
| Environmental Economics | Kahn, J.R. (1998) The Economic Approach to Environmental and Natural Resources (2nd edition) The Dryden Press, Forth Worth. Parts I, II and III |
Last updated Jan 2018
About the School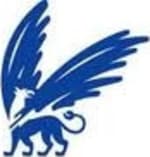 VU University Amsterdam is a state-funded university with about 25,000 students and 2,000 academic staff. With more than 50 Bachelor's degree programmes, one of which is taught in English, and almost ... Read More
VU University Amsterdam is a state-funded university with about 25,000 students and 2,000 academic staff. With more than 50 Bachelor's degree programmes, one of which is taught in English, and almost 100 Master's degree programmes, of which over 70 are taught in English, VU University Amsterdam offers a wide choice of study options. The programmes are of a high quality, the atmosphere is very conducive to study and the teaching staff are easily accessible. The VU provides an inspirational educational setting in which students from the Netherlands and abroad can develop their potential to the full. The Faculty of Economics and Business Administration seeks to combine quality education with excellent research. The Faculty is the largest faculty of VU University Amsterdam. FEWEB accommodates approximately 4000 students, 1450 postgraduate students and 460 employees. The scientific staff consists of professors, lecturers, researchers and PhD's, and is connected to the various departments. The supporting staff is accommodated at the Faculty Office. The Faculty Board leads the faculty. Reputation and ranking The Netherlands does not have a ranking system for universities, unlike many other countries. According to the Times Higher Education World University Rankings 2011-2012, the Netherlands is the third "knowledge country" in the world, with 4 and 12 Dutch universities in the top 100 and top 200 respectively. A range of studies has shown VU University Amsterdam to be one of the best universities in the country. At VU Amsterdam University, education and research are closely intertwined. High-quality teaching and cutting-edge research have given the university a great deal of recognition, enabling it to attract prominent lecturers from within the Netherlands and abroad. Researchers at VU University Amsterdam such as biopsychologist Dorret Boomsma, cancer expert Bob Pinedo and economist Peter Nijkamp have obtained prestigious prizes and subsidy incentives for their groundbreaking work. Amsterdam Amsterdam has the largest concentration of students and youth in the Netherlands. Studying or working at VU University Amsterdam offers the opportunity to explore the various cultural, sports and social activities of this city. The total number of inhabitants is about 750.000 and the city has a great deal to offer: a variety of residential areas, international schools, international social clubs, culture, (water)sports, golf courses and many other recreational facilities. Amsterdam is also one of Europe's leading financial centres, a city where almost everybody speaks English and the quality of life ranks among the best. It's no wonder more than 1,800 foreign companies have already chosen Amsterdam as their European base. The south part of Amsterdam, nearby the motorway A10 where VU University Amsterdam is located, called the 'Zuidas', will be the main business centre of Amsterdam in the nearby future. The headquarters of important Dutch companies like ABN AMRO, ING and the World Trade Centre is already situated there. For visitors, students and expatriates alike, it is easy to feel at home in a city with these proportions and so well geared to meeting the needs of its many foreign residents. 'Amsterdammers' are friendly, tolerant and at ease with other cultures and languages. As you will understand, this environment is a perfect base for an international Economic and Business Administration Faculty.
Read less