Program Description
Industry-recognised and double-accredited (Chartered Insurance Institute and Institute of Risk Management), our programme focuses on corporate and business risk management, ensuring you have the expertise and skills to excel as a risk specialist.
The study is available full-time or by distance learning.
In an increasingly complex and rapidly changing the global business environment, the management of risk requires a broad range of skills, knowledge and experience.
The MSc Risk Management programme provides an in-depth understanding of risk and their application in practice both for financial and non-financial organisations. Students will learn both theoretical and practical understanding of risk including risk measurement and modelling using computer software (e.g. Palisade Decision Tools). In addition, we subscribe to several industries linked databases (e.g. Thomson Reuters EIKON) that students can use in their study and research.
Accredited by the Chartered Insurance Institute (CII) and the Institute of Risk Management (IRM), this programme is designed to provide you with the skills to excel in a role as a risk manager, risk and insurance manager, risk analyst or clinical risk manager within a variety of organisations and sectors.
You will develop the ability to establish risk policy and structures for business units, design and review processes for risk management, develop risk response processes including contingency and business continuity programmes.
Our programme is based on current research and publications in the field and taught by staff who understand the key concerns of managers in both the private and public sectors.
This programme is offered full-time and by distance learning at our London and Glasgow campuses. You can start your studies either in September or January.
Why Choose This Programme?
Unlike other Risk courses available across the UK, our Risk Management degree is unique as it takes a holistic and enterprise-wide view on risk covering both management and financial aspects of uncertainty and vulnerability.
GCU is one of the world's leading centres for the provision of risk management education, consultancy and research, with more than twenty years' experience in the field. Since 1982, our programmes have attracted students from around the world. Working closely with colleagues in industry and commerce, as well as the main professional and trade bodies, the university developed the first undergraduate degree in Risk Management in Europe.
Additionally, we arrange study tours for the students in several key locations in London (e.g., Lloyd's of London, Bloomberg, etc.). Furthermore, the students will get the opportunity to attend several industry conferences and seminars held in London.
Placement
As GCU London is situated in the centre of the world's leading financial hub there exists ample scope to secure placement opportunities with financial, non-financial and service-oriented organisations. Successful students will be introduced to the organisations who regularly hire young graduates for risk related jobs.
Course Modules
Enterprise Risk and Modelling
You will gain an understanding of the theory involved in contemporary risk management processes and practices. Providing you with an understanding of the building techniques required to assemble a risk analysis model.
Global Perspectives on Risk
You will learn how to critically analyse a wide range of risks, including managerial, cultural, political, ethical and economic factors impacting on international businesses. You will also evaluate a range of risk management strategies and tactics available to international businesses.
Risk Financing and Insurance
You will learn the basic principles of risk finance, examine insurance theory and undertake a critical evaluation of insurance practice. Alternative risk financing methods such as options, futures, swaps and securitisation will also be analysed.
Business Continuity and Crisis Management
You will examine the relationship between risk management and business continuity management, study the key drivers of BC and the strategies involved when an organisation faces a crisis situation.
Ethics and Corporate Governance
This module explores the key issues in corporate governance and the extent to which the arrangements currently in place secure corporate accountability.
Personal and Professional Development
Enables you to identify, understand, develop and articulate your personal abilities in the context of your future career aspirations.
Research Methods
This module develops advanced skills related to a range of research methods needed for academic and practical research at Masters level.
Dissertation
The final element of the programme is the dissertation, which provides you with an opportunity to design and undertake a piece of research in a selective area of risk management
Our Research in Risk
Current and applied research is the essential underpinning for a high-quality postgraduate programme. Our academic staff are involved in a broad range of risk-related and business-focused research and publication.
Recent research projects carried out by staff include a government-funded study into risk assessment relating to private finance initiatives in the construction industry, a survey on employment risks in conjunction with Marsh UK Ltd , a report on the risks associated with e-commerce, for the Association of British Insurers, and a series of reports and briefings for the Association of Local Authority Risk Managers.
Some of the areas in which staff research and publications include:
Corporate governance
Insurance Risk regulation
Occupational health and safety
Employment risks
Risk assessment and management of Private Finance Initiative projects
Public sector risk management
Healthcare risk management
Financial risk management
Professional Affiliations
Chartered Insurance Institute (CII)
Holders of the MSc Risk Management are entitled to a standard award of 60 non-unit specific credits at Advanced Diploma level.
Institute of Risk Management (IRM)
Graduates holding the MSc Risk Management from GCU are entitled to be granted exemption from the examination requirements for Levels 1 and 2 as follows:
Certificate (CIRM) membership
Exemption from the IRM 'International Diploma in Risk Management' for Level 1 (Core Modules 1 – 5) and Level 2 (Specialisms) On completion of the Level 3 assignment of the International Diploma in Risk Management, graduates of the MSc Risk management programme may apply for Graduate (Grad IRM) status. If and when they have three years of professional experience in risk management, they may apply to the IRM for Member (MIRM) status.
Working with Industry
Students will get the scope to attend the lectures and masterclasses delivered by the London based industry professionals. This is an exciting opportunity to learn about innovative thinking and build a network with leading industry professionals.
Cost & Fees
Tuition fees need to be paid to the university however some students are eligible for tuition fee support. The fees and financial support that are relevant to you depend on where you lived before coming to university.
| | | |
| --- | --- | --- |
| Nationality | Annual tuition fees (Full-time) | Average annual tuition fees (Part-time) |
| UK (including Scotland) and Europe | £8400 | £2800 |
| International (outside Europe) | £12600 | £4200 |
Entry Requirements
All entry requirements listed here represent the requirements for entry to the programme that is normally sought. The Admissions Team may assess additional evidence to assess your eligibility, however, depending on your full academic/employment background.
Typical Entry Requirements
UK Honours degree 2:2 (or equivalent)
Other academic and vocational qualifications
Each application to GCU is considered on an individual basis. If you do not have the typical academic entry qualifications, but can demonstrate relevant work experience and/or credits from recognised professional bodies, you may be eligible to enter this course via the University's Recognition of Prior Learning scheme.
English Language
An academic IELTS score of 6.0 (or equivalent) is required, with no element less than 5.5.
Pre-sessional English
For international students who do not meet the minimum English language requirements, we offer Pre-sessional English language courses to help you improve your English language skills.
INTO Pathway
If you do not qualify for direct entry, INTO Glasgow Caledonian University offers a Graduate Diploma Programme. This course offers a route to Glasgow Caledonian University through an excellent teaching and learning experience located in a purpose built study facilities. Successful completion of the Graduate Diploma Programme at INTO Glasgow Caledonian University to the standard required provides guaranteed progression to this degree.
Last updated Feb 2020
About the School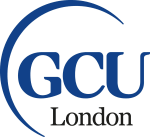 GCU London is a professional postgraduate university campus of Glasgow Caledonian University (GCU), located in an ultra-modern environment in the heart of London. Situated in Spitalfields, one of Lond ... Read More
GCU London is a professional postgraduate university campus of Glasgow Caledonian University (GCU), located in an ultra-modern environment in the heart of London. Situated in Spitalfields, one of London's most attractive locations, GCU London is in proximity to the capitals globally recognised financial and fashion industries. The campus offers a range of MBA and courses, high quality teaching and links with international businesses. GCU London provides students with an enriching and diverse learning experience underpinned by a vibrant international, intellectual and cultural life. We attract students from over 56 countries, from a range of backgrounds from all corners of the world.
Read less