MSc in Retail & Digital Banking
Read more about this program on the school's website
Program Description
This part-time course meets the requirements of the Senior Investment/Commercial Banking Professional (Level 7) Apprenticeship Standard. Eligible organisations are able to use £18,000 of their Apprenticeship Levy towards the £21,000 tuition fees.
The Retail and Digital Banking MSc provides a unique opportunity for you to gain an advanced-level understanding of retail banking, digital business, management, organisation management, marketing and business strategy.
Drawing on faculty from across Cranfield School of Management, the programme is led by Cranfield's Economic Policy and Performance Group, which has been consistently ranked top 10 in the Financial Times Global MBA Ranking for its teaching of economics in relation to our full-time MBA programme.
The course has been designed to meet the requirements of the Level 7 Senior Investment/Commercial Banking Professional Master's Degree Apprenticeship Standard, enabling you to perform efficiently in the highly competitive and fast-changing retail and digital banking sector.
Additionally, the Retail and Digital Banking MSc also provides employer organisations with the ability to sponsor multiple high potential employees through this programme.
Who is it for?
Experienced professionals with a background in finance, who wish to have a detailed understanding of the link between finance, management and technology in financial services.
Self-motivated individuals with technical backgrounds (e.g. IT, mathematics, etc.) who wish to gain a good knowledge of finance, management and retail banking.
Why this course?
You will learn an advanced-level understanding of the various dimensions of retail banking (and product management) and several aspects of general management, e.g. analysis of the economic environment, organisational management, marketing and business strategy.
The programme will improve your critical awareness of management and organisations, and enhance your skills to successfully address financial and management challenges within your organisation.
A workplace-based project provides the opportunity for you to tackle a substantial product management task within your organisation, under the guidance of academic supervisors.
You will benefit from a combination of online and face-to-face teaching, providing you with the flexibility to work around existing commitments.
Not only will this MSc broaden and deepen your professional network, but you'll also join Cranfield's active alumni network of 65,000 managers and leaders across the globe.
This MSc incorporates the School of Management's experiences and learning from our top 10 ranked Master in Finance and Management, top-five ranked MSc in Management and highly ranked Executive MBA.
Informed by Industry
This course has been designed in consultation with senior banking practitioners, academic experts and the Chartered Banker Institute, reinforcing its relevance to the modern financial world. Our faculty is also supported by a team of international visiting industry speakers and professors who bring the latest thinking and best practice in the classroom.
Course details
This MSc course comprises of 12 intensive taught modules and an organisation-based project. You will attend Cranfield for two face-to-face delivery blocks at the start and halfway through the programme each year, alongside a mix of online and face-to-face learning, delivered via Canvas, to support and augment classroom learning.
You will undertake both a group consulting project and an organisation-based project and will be expected to present your findings to senior managers from the organisation involved.
Upon completion of the programme, you will be ready to advance your career within the retail and digital banking sector and contribute to the enhancement of your organisation's performance.
The aims of this course are:
To prepare students to tackle the world of retail and digital banking, partly through a strong balanced focus between theoretical perspectives and application. The learning objectives are based on those set out in the Senior Investment/Commercial Banking Professional apprenticeship standard and will be applied in practice during simulations, case study discussions role-play within the taught part and in the workplace-based project.
To deliver advanced level study of retail and digital banking, the analysis of changing external context (particularly the digital environment) in which retail banks operate as well as the general management of banks.
To develop a range of business knowledge and skills, including ethical behaviour and an ethical approach to business, together with self-awareness and personal development appropriate for career progression.
To develop the ability to apply concepts and theories to complex management issues, both systematically and creatively, to advance the effectiveness and competitiveness of the employing organisation.
To enhance lifelong learning through the development of transferable intellectual and study skills, personal development to enable self-direction and creativity, in order to contribute to the business, the economy and society at large.
Compulsory modules
All the modules in the following list need to be taken as part of this course.
Economics of Financial Services
Accounting
Financial Markets, Regulation and Ethics
Digital Banking
Financial Management
Organisational Behaviour for Managers
Retail Banking and Product Management
Group Project Challenge and Action Learning
Programme and Project Management
New Product and Service Development
Marketing Management
Modelling and Analysis for Management
Entry requirements
Cranfield University welcomes applications from candidates from all over the world for our postgraduate programmes.
Candidates will usually have a minimum of one-year post-qualification work experience together with either a first or second class UK honours degree, in a relevant discipline, and/or a professional qualification. Applicants who do not have a degree are welcome provided they can demonstrate high levels of achievement, exceptional career progression or evidence of financial management potential.
English language
If you are an international student you will need to provide evidence that you have achieved a satisfactory test result in an English qualification. Our minimum requirements are as follows:
IELTS - 6.5 overall and 6.0 in all components
TOEFL - 92 total and minimum component scores of 18 Reading, 19 Listening, 19 Speaking and 23 Writing
Pearson PTE Academic - 65
Cambridge English Scale - 180
Cambridge English: Advanced - C
Cambridge English: Proficiency - C
Trinity College London Integrated Skills in English III - pass
In addition to these minimum scores, you are also expected to achieve a balanced score across all elements of the test you have undertaken. We reserve the right to reject any test score if any one element of the test score is too low.
We can only accept tests taken within two years of your registration date (with the exception of Cambridge English tests which have no expiry date).
Last updated Jul 2020
About the School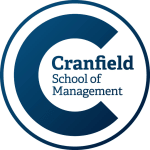 A world-leader in management education, research and consultancy for over 50 years, Cranfield School of Management is an exclusively postgraduate business school whose mission is to improve the practi ... Read More
A world-leader in management education, research and consultancy for over 50 years, Cranfield School of Management is an exclusively postgraduate business school whose mission is to improve the practice of management.
Read less