MSc in Psychological Science
Home ›
MSc ›
MSc in Psychological Science
Program Description
MSc in Psychological Science

The MSc in Psychological science (1-year full-time postgraduate programme) is an exciting new MSc programme which provides students with a menu of modules that reflect the breadth of psychological research and its applications. The postgraduate programme showcases the core strengths of the Department of Psychology with emphasis on research methods, applied and social psychology, and clinical psychology. The course represents an exit route for those interested in research careers in the voluntary or state sector, and it provides an excellent basis for entry to doctoral level degree programmes in psychology.

Objectives

On successful completion of this programme, it is expected that students will be able to:


Describe advanced research methods and a variety of psychological theories and paradigms, and identify the applicability of psychological methods and theories to personal and social issues.
Demonstrate reflective and critical thinking regarding psychological research and its applications and recognise the significance of psychological theories and psychological research methods for personal and social issues in everyday life.
Develop and apply learning practices for independent studies, such as to identify where and how to locate and access information relevant to the study and research, to interrogate new information, to break tasks into manageable parts, to focus on task-related goals and to provide and receive feedback on learning experiences and progress.
Display communication and presentation skills, that is, writing skills, oral presentation skills, and interviewing skills.
Demonstrate interpersonal competencies and professional sensitivity in accordance with the role of psychologists in society, and develop mature and ethical attitudes that help to understand and address social and psychological issues.
Apply psychological theories and methods to personal and social issues by considering the utility and feasibility of such applications


Course Structure

The 1-year master programme requires full-time attendance on campus. Overall, 90 credits (ECTS) are required to successfully complete this degree, 30 credits of taught modules in the first semester, 30 credits of taught modules in the second semester and 30 credits of the major research project. The course has 3 streams: Research Methods, Applied and Social Psychology, and Clinical Psychology. Students of all streams will take four core methods modules* and complete a Major Research Project. In addition, each stream has additional core modules. Finally, students on each stream choose electives based on their personal interests and career objectives. Taken together, the 11 modules of this 12-month programme are equivalent to 90 ECTS. See graph:>>Graph

Entrance Requirements

Normally a 2.2 honours degree in psychology is the minimum qualification required. In addition, the Course Board will consider relevant work experience and equivalent qualifications in cognate fields (e.g., sociology, economics) with substantial research methods experience. In the case of international candidates, the overseas equivalent as determined by the Course Board and the guidelines of UL Graduate School Admissions is required. Where candidates are non-native English language speakers, certified demonstrable achievements in a Standard English Language Competency Test will be necessary. Candidates may be interviewed as part of the selection process.
Last updated Feb 2020
About the School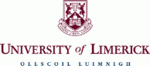 The University of Limerick is a distinctive, pioneering and connected university that shapes the future through educating
The University of Limerick is a distinctive, pioneering and connected university that shapes the future through educating
Read less