Program Description
Bar-Ilan University's physics department was inaugurated in 1955 by a student of Albert Einstein. In recent years, it has invested great efforts in absorbing young, vibrant researchers who devote themselves to innovative projects. Specializations include nanotechnology, quantum physics, spintronics, bio-physics, quantum optics, statistical mechanics and more. In addition, the department plans on opening up an astrophysics specialty in the near future. Students, via warm and personalized mentoring, are trained not only for academic careers but also for placement in high-tech positions; theoretical studies go hand-in-hand with R&D training at the Bar-Ilan physics department.
The Master's Degree Study Program Includes Conducting Research And Submitting A Written Thesis. Duration Of Studies: 2 Years. Courses Of Study. Physics.
The Master's degree study program includes conducting research and submitting a written thesis.
Duration of studies: 2 years.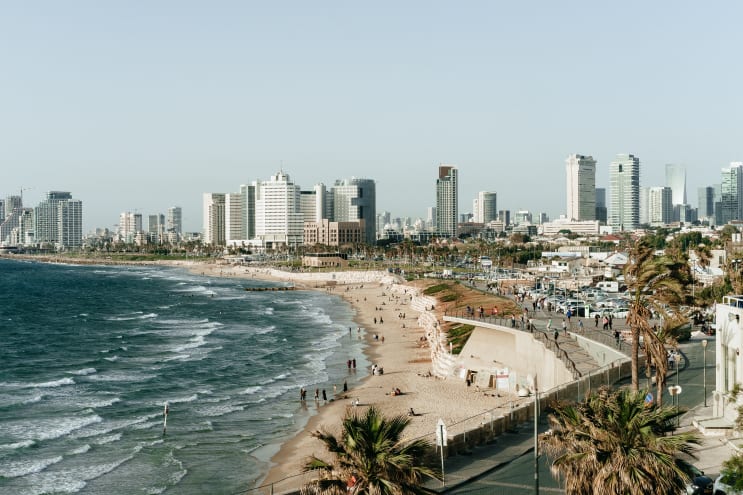 Adam Jang / Unsplash
Courses Of Study
The research areas are determined on an individual basis by the student's supervisor.
Advance Requirements
For the Physics course of study: Bachelor's degree in Physics with a grade average of at least 80%.
For the Biophysics course of study: Bachelor's degree in Biophysics with a grade average of at least 80%. Holders of a Bachelor's degree in Physics, Chemistry or Life Sciences may be accepted with complementary studies that will be defined based on the research specialization track.
All the applicants in all the tracks are required to find a supervisor among the department's faculty members and to have him/her sign his/her name on a supervision form before they are accepted for studies.
Acceptance to the department is conditional on the presentation of a medical certificate confirming fitness to study in the department, including participation in labs. The certificate is to be presented no later than on the registration day of the study program. Bar-Ilan students registering for Master's degree studies immediately after completing the Bachelor's degree studies, without interruption, are exempt from presenting such a certificate.
Hours And Seminars Quota
13 annual hours, including participation in obligatory courses (according to the course of study) and an advanced seminar.
Participation in the departmental colloquium in all the years of study is obligatory.
Knowledge Of Languages
English for Master's degree.
(For details on screening exams, the level of courses to be determined and the exemption criteria for those entitled – see the Introduction chapter).
Instructions For Writing The Thesis
See the regulations of the Master's Degree Committee in the Introduction chapter.
Final Exam
The final exam will be based on the thesis and on the bibliography that served as the basis for the research.
Jewish Studies
Based on the general requirements for Master's Degree (see the Introduction chapter).
The research proposal must be submitted by the end of the first year of study
For additional details contact:
Yoav Aziz / Unsplash
International Division
Bar-Ilan University
Ramat-Gan, Israel 5200002
How To Apply
1. Submit The Application
Log in to the BIUInternational Online Applicant Portal, and fill out your application form.
You are required to pay a non-refundable, ₪ 400 application fee each time you apply.
2. Send Transcripts & Diplomas
Applicants must send in official copies of their transcripts and their high school diploma/ matriculation certificate. Students in their final year of studies may send in a partial transcript, and be accepted pending receipt of their final transcript and diploma.
While the decision process may be expedited by uploading digital copies of the required documents in the Applicant Portal, original copies must be mailed to our office directly.
3. Send Test Scores
Scores from SAT, ACT, or Psychometric, are required for admission, and must be sent directly from the testing agency. Students who have taken the same exam multiple times, will have only their best scores considered.
4. Upload ID & Passport Photo
Applicants must upload or email a photocopy of the first page of their Passport or Teudat Zehut, and a recent, 2″x2″, passport-sized photo of themselves.
Supplementary Documentation
Depending on your academic history and status, you may be required to send in the following additional information.
TOEFL Scores
Students who studied in a non-English-speaking secondary school are required to score a 134 on the English section of the Psychometric, or submit the equivalent TOEFL score.
College Transcripts
Applicants who have participated in a post-high school academic program (Yeshiva, Seminary, Gap Year, Mechina, College), should transmit a copy of these transcripts.
High School Enrollment
Applicants who are still enrolled in High School / Secondary School should have their school submit a letter certifying this fact.
Last updated Feb 2020
About the School
Bar-Ilan University, founded in 1955, was one of the first comprehensive research universities to be established in Israel. From 70 students to 17,000, its milestone achievements in the sciences and ... Read More
Bar-Ilan University, founded in 1955, was one of the first comprehensive research universities to be established in Israel. From 70 students to 17,000, its milestone achievements in the sciences and humanities have made an indelible imprint on the landscape of the nation. The university has 8 faculties: Jewish Studies, Medicine, Engineering, Law, Life Science, Exact Sciences, Social Sciences, and Humanities. These faculties are active partners in national science and technology initiatives.
Read less