Program Description
About
Scholarship
Khalifa University of Science and Technology offers Graduate Research / Teaching Assistant (GRTA) scholarships to support qualified international students enrolled in graduate programs.
The scholarship provides generous remuneration and benefits that include:
Full coverage of tuition fees.
Medical insurance coverage for students under the Khalifa University visa.
Support to attend international research conferences.
The indicative monthly stipend for GRTA Scholarship is as follows (subject to change).
Application Opening!
We will start taking applications starting November 1st, 2018 for the next intake in September 1st, 2019.
The Department of Earth Sciences at Khalifa University builds on the legacy of the Petroleum Institute as an internationally recognized center of excellence in education and research in petroleum geology and geophysics and will be the leading university center of petroleum geosciences education, continuing education, and research in the Middle East.
The diverse expertise of the faculty in the department supports a variety of research opportunities that include studies of earth surface and deep processes, geological hazards, environmental geoscience, and Quaternary geology, sedimentology/facies analysis, micropaleontology, bio- and chemostratigraphy, seismology, petrology, tectonics, geophysics, and geochemistry.
Objectives
Program goals of the Master in Petroleum Geosciences (objectives) are statements of what the program itself contributes, or aims to contribute, to the student, industry, and/or the UAE society. The Department of Earth Sciences has defined the goals of its master's program as follows:
Provide graduates with an outstanding education and the research skills required to further their careers.
Prepare graduates for further education in Ph.D. programs.
Provide the oil and gas industry with highly educated personnel who can utilize their technical knowledge and skills to increase the value of petroleum assets and to develop petroleum industry business opportunities.
Advance the technological skill base of E&P sponsor companies, the UAE, and the regional oil and gas industry.
Raise the overall educational environment of the UAE through the publication of scholarly work.
Learning Outcomes
Student Learning Outcomes (SLOs) for those studying in the MSc in Petroleum Geosciences program are defined as statements describing what graduates are expected to know and be able to do upon graduation. The current SLOs for this program are as follows:
Upon completion of the MSc in Petroleum Geosciences, graduates will:
Be able to successfully apply advanced and current concepts and methods of the geosciences to formulate and solve complex petroleum geoscience problems.
Be able to plan and complete a research project within a reasonable time frame by integrating knowledge and methods from different disciplines of the petroleum geosciences and using appropriately selected research methods.
Demonstrate an ability to communicate complex scientific problems in oral and written forms in English appropriate to the petroleum and broad energy industry.
Demonstrate self-direction and time management when working independently.
Work effectively and professionally in multidisciplinary teams, as a member and a leader.
Be able to manage and analyze complex ethical issues.
Program Requirements
Students entering the MSc in Petroleum Geosciences program at KU are required to take a minimum of 22 credit hours of technical coursework (including 8 credit hours of electives), 1 credit hour of Technical and Scientific Writing, and 12 credit hours of thesis research. The program of study is selected by the student in consultation with his/her advisor(s). In addition, students must complete and successfully defend a Master of Science thesis.
Last updated Sep 2019
About the School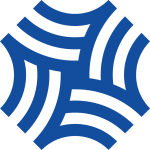 The newly-established Khalifa University of Science and Technology combines The Masdar Institute of Science and Technology, Khalifa University of Science, Technology and Research and The Petroleum Ins ... Read More
The newly-established Khalifa University of Science and Technology combines The Masdar Institute of Science and Technology, Khalifa University of Science, Technology and Research and The Petroleum Institute into one world-class, research-intensive institution, seamlessly integrating research and education to produce world leaders and critical thinkers in applied science and engineering. Khalifa University endeavors to be a leader among research intensive universities of the 21st century, while catalyzing the growth of Abu Dhabi and the UAE's rapidly developing knowledge economy.
Read less