MSc in Petroleum Engineering
Home ›
MSc ›
MSc in Petroleum Engineering
Read more about this program on the institution's website
Program Description
The degree of Master of Science in Petroleum Engineering (M.Sc. in PE) is awarded to those who successfully complete the requirements of the program of study, which includes both taught courses and a written thesis. The thesis component is an independent investigation leading to original research in specialized areas within the general field of petroleum engineering. Candidates for this degree are taught and supervised by faculty and are expected to demonstrate initiative and originality in their work.
Objectives
The educational goals (objectives) of the M.Sc. in Petroleum Engineering program are as follows:
Provide graduates with an outstanding education and the research skills and knowledge required to further their career aspirations.
Prepare graduates to go on for further education in Ph.D. programs.
Raise the professional visibility of KUST through the publication of scholarly works.
Provide the regional and global oil and gas industry with a pool of highly educated people who can utilize their in-depth knowledge of petroleum engineering to better develop business opportunities.
Advance the technological profile of the UAE and the regional and global oil and gas industry.
Address the needs of society in a critical, creative, ethical, and innovative manner.
Student learning outcomes
A student graduating with the M.Sc. in Petroleum Engineering will be able to:
Demonstrate advanced knowledge of petroleum engineering concepts.
Have sufficient technical knowledge and skills to be eligible to begin a Ph.D. program.
Apply advanced concepts of petroleum engineering science to the formulation and solution of complex problems.
Use advanced techniques to design/simulate and conduct experimental work.
Publish and present effectively research findings in international conferences and peer-reviewed journals.
Find employment in technologically-related areas and work independently as well as in a team to formulate solutions to problems.
Manage multiple objectives in petroleum engineering and take responsibility of self-performance.
Participate in professional organizations and learn from experiences and engage in life-long learning.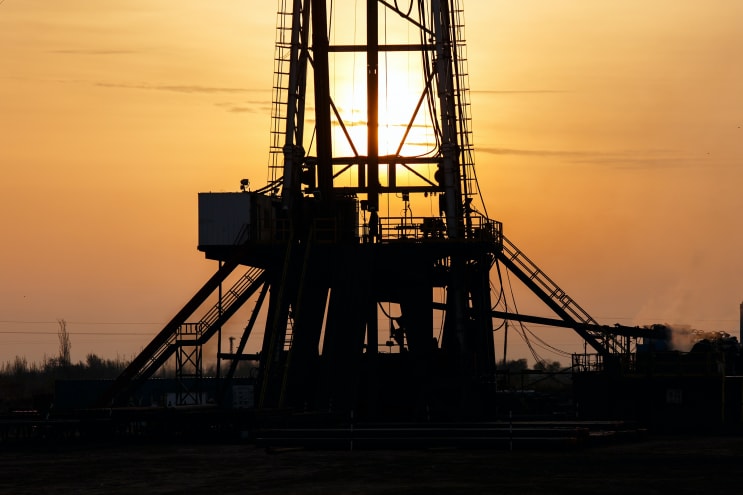 Overall structure and requirements
The Petroleum Engineering (PE) Master of Science program consists of a minimum of 36 credit hours. The required program credits are distributed as follows: 12 credits of Program Core courses, 12 credits of Program Elective courses, and 12 credits of Master's Thesis work. A student may organize the selection of the elective courses relevant to the master's thesis topic with the consent of the research supervisor. The table below presents a general structure of the degree requirements.
Summary of M.Sc. in PE Degree Program Structure and Requirements
| | |
| --- | --- |
| Category | Credits Required |
| Program Core | 12 |
| Seminar in Research Methods | 0 |
| Program Electives | 12 |
| PE Master's Thesis | 12 |
| Total | 36 |
Admission requirements
Completion of a Bachelor's degree in a relevant discipline with a minimum Cumulative Grade Point Average (CGPA) of 3.0 out of 4.0, or equivalent (e.g. upper second-class honors in a UK-style degree, from a reputable accredited institution).
A minimum level of English proficiency in the form of either:

iBT TOEFL (internet-based test) score of 91 or equivalent, or
Overall academic IELTS score of 6.5, or
1550 EmSAT English score.

A minimum quantitative score of 150 in the general Graduate Record Examination (GRE) is required for admission to all programs, with the exception of Master of Engineering in Health, Safety and Environment Engineering and the Master of Arts in International and Civil Security, where a minimum threshold is not set. Applicants for all programs should attempt all three sections of the GRE.
A minimum of two referee recommendations (provided via online form).
Statement of purpose (500-1,000 words).
Admission interview.
Last updated Oct 2020
About the School
The internationally top-ranked Khalifa University is the one university in the UAE with the research and academic programs that address the entire range of strategic, scientific and industrial challen ... Read More
The internationally top-ranked Khalifa University is the one university in the UAE with the research and academic programs that address the entire range of strategic, scientific and industrial challenges facing the UAE's knowledge economy transformation and our rapidly evolving world. Its world-class faculty and state-of-the-art research facilities provide an unparalleled learning experience to students from the UAE and abroad. The university brings together the best in science, engineering and medicine in the UAE, to offer specialized degrees that can take promising high school graduates all the way to top-rated doctorate degree holders.
Read less