Program Description
Virtual Open Day
Do you want to learn more about this programme, tour our campus and meet current students and staff from the comfort of your own home? Join us for the Virtual Open Day on 6 February 2020!
Programme Overview
This programme is designed for students with a background in Pedagogical Sciences or related disciplines
Gain the skills and knowledge into theories about the systems that play a part in behaviour and child upbringing and education
Develop a broad sense of the needs of young people, including gifted children, and children from different backgrounds, to understand the best approaches to addressing these differences
Prepare yourself for a career as an educator, therapist, researcher or policy maker
Why study Pedagogical Sciences at Radboud University?
The Master's Programme for Pedagogical Sciences at Radboud University allows you to choose from two specialisations, evaulating either Diversity in youth care or Gifted Education. In fact, Radboud's programme for Gifted Education is the only one of its kind in the Netherlands. Similarly, the specialisation Diversity in Youth Care, works closely with the Institute for Gender Studies, the only education and research institution of its kind in the Netherlands. And, the programme collaborates with the centre for Gender and Diversity in Medical Education at Radboudumc.
Besides our unique programmes, you will have the opportunity to explore a wide range of topics, depending on the specialisation you choose. You will also be surrounded by world-class researchers and lecturers to help guide you in your own research.
You will also benefit from our worldwide network with other universities, organisations and research institutes if you are planning to go abroad for your internship.
What will you learn?
You will explore health care policies as they relate to your specialisation, and explore the theoretical knowledge to develop an understanding of your topic and a better understanding of youth care challenges.
During this programme, you will be able to put your knowledge to use in your own reseach, developing your ideas alongside a personal mentor, and exploring the topics that you are passionate about.
Career prospects
If you are interested in pedagogical sciences, Radboud University offers a comprehensive, rigorous Master's programme that will prepare you for a wide variety of positions in the current job market. Whether you want to become a clinical supervisor, policy advisor, teacher trainer, developer, policy officer, researcher, trainer, tutor, or coach, the Master's in Pedagogical Science can help you gain the knowledge and experience needed to do so. Depending on your interests, you can choose to specialise in one of two areas: Diversities in Youth Care, or Gifted Education. Read on for more information about these specialisations!
Specialisations
Diversities in Youth Care
In this Master's programme, you will learn how diversities such as ethnicity, religion, sex, sexual preference or socio-economic class may influence the kinds of problems children and young people experience. You will learn how they express themselves regarding these issues, and in which ways you need to take these diversities into account as a professional pedagogue. In this programme, you can focus on policy, research and/or counselling. Moreover, you can choose a specific target group or theme (e.g. ethnic minorities, sex, sexuality) and follow courses like 'Gender and Diversities in Organisations', 'Poverty, Wellbeing and Social Justice', 'Migratie en Interreligieuze Studies', 'Feminist Classics', and 'Community Outreach Project'. You are encouraged to match both the practical training and the writing of your master thesis on the subject of your interest. We will facilitate your practical training abroad in the spring semester
Gifted Education
Are you interested in the challenges and problems that gifted and talented children and adolescents meet in and outside the school? Do you want to play a part in meeting those challenges and solving those problems? The international Master's programme "Gifted Education" is the way to become a specialist in gifted education and care. In lectures and study groups (one of which will be in a university abroad) about learning processes and learning environment, the Master's student will gain insights in the specific characteristics and problems of students in general and gifted children, adolescents and young adults in particular. In the course 'Educating the Gifted' you will focus on specific research and practices concerning gifted education and work on practical cases of individuals and/or groups of gifted students. You will improve your academic research skills and learn about diagnostics and treatment of problems related to giftedness, and you will learn to apply this theoretical knowledge within a specific educational situation with gifted students. After completing the program students will be able to recognise, analyse and investigate problems concerning giftedness and be able to contribute to the solution of these problems.
Admission Requirements
Knowledge of relevant domains in the field of Pedagogical Sciences (16 ECTS or more)
You have completed courses on subjects like:
(special) education and learning
developmental psychology
neuroscience
psychopathology
parenting
youth care
ethics and philosophy
Proficiency in academic writing and critical reflection (15 ECTS or more)
As demonstrated by courses in which you've written a thesis, essay or research report. A sample of your written work must be submitted with your application. Your academic skills and ability to meet the publication requirements of the American Psychological Association (APA) will be assessed.
Proficiency in empirical research practice (20 ECTS or more)
You have completed courses on:
research methodology used within the social sciences, including knowledge on inter- and intra-individual research designs (e.g. experiments, surveys, observational studies) and psychometrics
You have hands-on experience with data-analysis software and you are able to report and interpret qualitive or quantitative results according to the standards of the APA.
Proficiency in maintaining a professional attitude (8 ECTS or more)
You have completed courses on (therapeutic) interview techniques or have done an internship
Language Requirements
In order to take part in this Master's programme, you need to be fluent in both written and spoken English. Non-native speakers of English without a Dutch Bachelor's degree or VWO diploma need one of the following:
A TOEFL score of ≥550 (paper based) or ≥80 (internet based)
A IELTS score of ≥6.5
Cambridge Certificate of Advanced English (CAE) or Certificate of Proficiency in English (CPE) with a mark of C or higher
* Applicants are considered to be a native speaker of English if they are from Australia, Canada (with exception of Quebec), Ireland, New Zealand, Singapore, UK, USA or South Africa.
Deadlines
Programmes starting in September
Non-EEA students: 1 April
EEA students: 1 May
Quality label
This programme was also rated 'Best Master's Programme' by Elsevier magazine's annual survey of the best degree programmes.
Last updated October 2019
About the School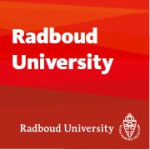 At Radboud University in the Netherlands, you can obtain a high-quality and internationally accredited Master's degree. Leading academics and excellent professors offer you what you need a a top-200 r ... Read More
At Radboud University in the Netherlands, you can obtain a high-quality and internationally accredited Master's degree. Leading academics and excellent professors offer you what you need a a top-200 research university. We offer 11 English-taught Bachelor's programmes and 35 English-taught Master's programmes with many specialisations which will give you the necessary skills and insights into research and practice within your own subject area. You will benefit from our personal teaching style, our top research institutes, and a green and friendly student city.
Read less