MSc in Offshore Engineering
Home ›
MSc ›
MSc in Offshore Engineering
Read more about this program on the school's website
Program Description
Overview
Offshore engineering is a rapidly developing discipline. In addition to its traditional relevance to the oil & gas industry, it is expanding to embrace the novel engineering challenges presented by the offshore renewable energy industry. This expansion in scope has been answered at Cranfield University by developing a new state-of-the-art, up-to-date MSc in Offshore Engineering, exploiting Cranfield University's strong track record in offshore renewable energy projects and giving our graduates the competitive edge in their career.
Course structure
The taught programme for the Offshore Engineering masters is generally delivered from October to February and is comprised of eight modules. Students on the part-time programme will complete all of the modules based on a flexible schedule that will be agreed with the Course Director
Individual project
The individual project is the chance for students to focus on an area of particular interest to them and their future career. Students select the individual project in consultation with the Thesis Co-ordinator and their Course Director. These projects provide students with the opportunity to demonstrate their ability to carry out independent research; think and work in an original way; contribute to knowledge, and overcome genuine problems in the offshore industry. Many of the projects are supported by external organisations.
Group project
The group project is an applied, multidisciplinary, team-based activity. Often solving real-world, industry-based problems, students are provided with the opportunity to take responsibility for a consultancy-type project while working under academic supervision. Success is dependent on the integration of various activities and working within agreed objectives, deadlines and budgets. Transferable skills such as teamwork, self-reflection and clear communication are also developed.
Future career
Successful students can develop diverse and rewarding careers in the extremely exciting and challenging fields of offshore oil and gas exploration, underwater engineering, pipeline engineering, risk management in offshore and marine operations, and the emerging offshore renewable energy industry. The international nature of such activities means that career opportunities are not restricted to the domestic market; Cranfield graduates develop careers around the world.
Entry requirements
A first or second class UK Honours degree in a relevant subject or an equivalent international qualification or relevant work experience. Alternatively, you may be eligible for our Pre-Master's Engineering programme.
ATAS Certificate
Students requiring a visa to study in the UK may need to apply for an ATAS certificate to study this course.
Last updated Nov 2019
About the School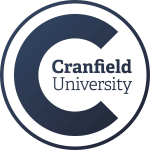 Cranfield's distinctive expertise is in our deep understanding of technology and management and how these work together to benefit the world.
Cranfield's distinctive expertise is in our deep understanding of technology and management and how these work together to benefit the world.
Read less