Read more about this program on the school's website
Program Description
Overview
This unique programme provides international students with the opportunity to study, in one full time or two years part-time, fundamental and advanced security topics such as cryptography, penetration testing, digital forensics, IT security management, and ISO 27001. Heriot-Watt University is proud to be the first university in the UAE to make available to international students an MSc in Network Security with such advanced topics.
Course content
The aim of both the MSc and the Postgraduate Diploma in Network Security is to provide our graduates with the fundamental knowledge and practical skills required for a Network Security-related professional position in an organisation.
The programme covers topics such as securing enterprise Infrastructures, building and securing wireless networks, penetration testing (ethical hacking) and security audit, as well as network and security administration.
Students undertake four courses in semester 1 and a further four courses in semester 2.
On this programme, the following taught courses are mandatory:
Computer Network Security
Industrial Programming
Advanced Network Security
Research Methods and Project Planning
Students can then choose four courses from the following:
Network Applications
Mobile Communications and Programming
Database and Information Systems
Software Engineering Foundations
Advanced Software Engineering
Big Data Management
Rigorous Methods for Software Engineering
Data Mining and Machine Learning
Data Communications and Networking
In addition to these taught courses, students pursuing the MSc qualification undertake a Master's project, which culminates in a dissertation.
Career
New career opportunities and prospects for career enhancement are both excellent. Security vulnerabilities, and hence countermeasures, appear on a daily basis. The new security threats target industry, commerce and the public sector resulting in an increasing demand for experts who can design, implement and maintain secure infrastructures.
English language requirements
Where English was not the medium of instruction at secondary school, applicants must demonstrate English language proficiency equivalent to IELTS 6.5 (with all elements passed at 6.0 or above). Applicants who have completed secondary and tertiary education will need to provide documentary evidence. A minimum of one-year full-time study in English will be required.
Application deadline
Our Dubai Campus operates a rolling year-round admissions process: as soon as one intake has closed we begin accepting applications for the next one. It is also possible for you to defer your start date for up to a year.
Most students apply 6–10 months in advance of their chosen intake. We can accept applications up until 3 weeks before the start of each intake but you should note that a late application will almost certainly mean a delay in the provision of essential administrative services, such as your student matriculation card (without which you won't be able to access the library or online services).
Last updated Sep 2019
About the School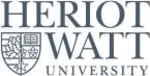 Pioneering British education in Dubai, with highly acclaimed degree programmes that meet the specific demands of local business and industry.
Pioneering British education in Dubai, with highly acclaimed degree programmes that meet the specific demands of local business and industry.
Read less