Program Description
The graduate program provides opportunities for professional development in such forms as: instructional courses to enhance technical competence in areas of mechanical engineering practice; training through a variety of experiences in design, development, research, experimentation, and/or analysis in joint efforts with faculty and peers; specialized courses of study required for entry into career fields allied to the mechanical engineering discipline; guided individual study under faculty supervision; and supportive coursework for programs leading to careers that require interdisciplinary competence.
A student with aid from a faculty advisor plans a program that will be consistent with his or her technical interests and the available facilities and course offerings. Typically, programs are classified as:
Thermal Science
Fluid Science
Mechanical Design and Manufacturing
Solid Mechanics and Structures
Controls and Systems.

Admission Requirements
Admission to the graduate program in ME is based on an equal weighting of the following five criteria:
An overall GPA, as calculated by the Graduate School, of 3.0 or higher in undergraduate coursework is required for admission to the M.S. program. (For some international applicants where GPA calculations based on a 4.0 system are not performed, a minimum performance level of 65 percentile. This minimum expectation may be higher for some countries, where less stringent grading criteria are used.) Performance in core Mechanical Engineering courses is of particular importance.
A GRE score of at least 146 (400 in old scaling) (verbal) and 155 (700 in old scaling) (quantitative) for M.S. applicants.
A written essay on the student's goals and reasons for pursuing graduate studies.
For applicants whose native language is not English: All students admitted in the program must meet the minimum university English language requirements as detailed in the general admission requirements section of the catalog. However, meeting the minimum requirement does not guarantee admission. The program will give preference to students with IELTS score of 6.5, or TOEFL-iBT total score of 84.
Students who are currently enrolled in either the Master of Engineering or Master of Science in Mechanical Engineering program may be admitted to the BS-Ph.D program in Mechanical Engineering after completing 15 hours of graduate mechanical engineering lecture coursework with a GPA of 3.6 or higher in addition to satisfying the same admission requirements as the BS-Ph.D. program.
Degree Requirements
The Master of Science degree is a research-oriented program in which completion of a thesis is mandatory. A minimum of 30 credit hours is required as follows: three core courses (one course each in three of the four areas) and the two analysis courses listed above; three graduate courses (nine credit hours) related to a specialty in mechanical engineering (registration in elective courses outside the Mechanical Engineering Department requires prior approval of the mechanical engineering graduate advisor and the student's committee chair; otherwise they will not count towards graduation requirements); and six credit hours of thesis. In addition, all GTA/GRA Master of Science students are required to enroll in ME 5101 Seminar course. The student must enroll in ME 5398 or ME 6397 every semester in which the student is actively involved in thesis preparation or research, except that the student must enroll in ME 5698 in the semester of graduation.
Manufacturing Engineering Option
Students desiring a program in manufacturing engineering may achieve this goal while meeting the requirements for a graduate degree in mechanical engineering. This is accomplished by selecting a specific program of courses. Upon completion, the student receives a Manufacturing Engineer's Certificate along with the Master of Science or Master of Engineering degrees in Mechanical Engineering. Specifics are available in the Mechanical Engineering office.
Tuition and Affordability
UTA Tuition and Affordability Information
Priority Application Dates
Fall | March 15
Spring | August 15
Summer | February 15
Applications are accepted after the published priority date for each term, but for guaranteed consideration of admission please submit the application and associated materials by the priority date. However, it is important to apply well in advance of your intended start date to be eligible for program-specific funding opportunities such as assistantships and fellowships. Keep in mind that departmental application processing times vary greatly and some programs require applications up to one year in advance.
Last updated Jan 2020
About the School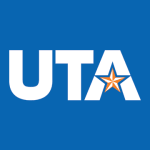 An educational leader in the heart of the Dallas-Fort Worth, the University of Texas at Arlington nurtures minds within an environment that values excellence, ingenuity, and diversity. There is strong ... Read More
An educational leader in the heart of the Dallas-Fort Worth, the University of Texas at Arlington nurtures minds within an environment that values excellence, ingenuity, and diversity. There is strong economic development here--Dallas-Fort Worth is one of the top ten fastest growing metros in the United States.
Read less