MSc in Mechanical Engineering with Management
Home ›
MSc ›
MSc in Mechanical Engineering with Management
Program Description
Overview
This course has been developed in close partnership with employers, focused on developing skills that employers specifically demand.
Why might you want to do this course?
You love engineering! You'll be looking to advance your managerial skills, alongside your technical ability.
But more than that, you want to know how to apply this in the industrial world.
Course Content
You will develop competency and skills that include the latest advances in engineering disciplines of energy and power, manufacture and design. In addition to covering the latest engineering technology, you will be equipped with the creative, commercial, business and management skills that are necessary to be an innovator, entrepreneur and industry leader.
Mechanical Engineering With Management Highlights
Please note: Applications for this course, received after 30th June may not be accepted. A deposit will be required to secure a place.
Industry Links
We have strong connections with local, UK, and international companies, in industries including aerospace, turbomachinery, automotive, consumer materials, and biomedical devices. Our Industrial Advisory Board features representatives from heavyweights like Caterpillar, Bombardier, Wrightbus, and BAE. They feed into the course content – what they need from graduate engineers, we'll teach you. External lecturers from our industrial partners come in to teach on the course.
World-Class Facilities
The School has a range of unique laboratory facilities for turbomachinery, engine catalysis, industrial-scale materials processing, large-scale structural and materials testing, thermal and chemical analysis, microscopy and x-ray imaging. State-of-the-art facilities for teaching and research, which have received investments totalling £19m in recent years.
Internationally Renowned Experts
The School is ranked 6th in the UK for Research Intensity in the 2014 Research Excellence Framework (REF) ranking, with 88% of its research deemed to be internationally excellent or world-leading.
Student Experience
Students study within a vibrant international mix of students and staff from the UK, Europe, Asia, and beyond. A dedicated International Student Support Tutor is available to advise international students. Our small class size means that we can focus on your individual career and development needs, building your skills, enhancing your personal experience of the course and thinking of your career path, rather than just teaching you theory.
This programme offers a portfolio of challenging modules in several areas of social importance, and the substantial project element allows students to develop independent working skills. The international mix of students and staff reflects the working environment in global businesses. The degree is an excellent qualification for students wanting to prepare for an extraordinary career.

Professor Stephen Spence
Course Details
The degree will consist of 120 CATS of modules from the list below, plus a dissertation (60 CATS). The degree also offers the opportunity for a novel, industrially-relevant research projects.
Indicative Number of Modules per Semester
Autumn and Spring Semesters: 6 modules, totalling approx. 60 CATS per semester.
Summer Semester: Project module and dissertation, 60 CATS.
Modules
Computer-Aided Engineering (20 CATS)
Manufacturing Technology (20 CATS)
Sustainable Energy Systems (20 CATS)
Engineering Systems and Management (20 CATS)
Business Management and Enterprise (20 CATS)
Research and Data Analytics (20 CATS)
Teaching Times
Contact teaching time is typically scheduled during normal working hours throughout the working week (mornings or afternoons, Monday through Friday).
Career Prospects
This Masters degree programme offers a range of modules that can be combined to suit particular career aspirations, and graduates will have the skills and knowledge required to pursue careers in mechanical engineering, technical management, research and other related fields.
The complimentary business and management skills developed through the programme are highly sought after by employers keen to recruit engineering graduates with a solid appreciation of the broader commercial industrial environment. Professionally relevant transferrable skills, such as oral and written communication, problem-solving, data analysis, self-direction, and teamwork are also developed throughout the course.
Queen's postgraduates reap exceptional benefits. Unique initiatives, such as Degree Plus and Researcher Plus bolster our commitment to employability, while innovative leadership and executive programmes alongside sterling integration with business experts help our students gain key leadership positions both nationally and internationally.
Learning and Teaching
The taught modules are normally each delivered in 'block mode' over a four week period. In the first two weeks, students engage in seminars, tutorials and hands-on practical workshops. In the final two weeks, students carry out an independent tutorial study and assessed coursework activities, either individually or as part of a group.
Additional Teaching Information
The taught module content will be supplemented by guest seminars from industry experts in the fields of mechanical engineering and business management. These modules are assessed through a combination of practical workshop sessions, independent coursework, and group projects. An Individual Research Project is also undertaken that focuses on applying taught skills to a relevant real-world industrial problem. A dissertation is required to be produced for the project. The project may be taken in the context of a summer placement at a company, for the 1-year programme.
Indicative Proportional Mix of Time in Classes, Tutorials/Seminars/Labs, and Private Study in a Teaching Semester
Typically, about 50% of contact teaching time is scheduled for classroom teaching, with the remaining 50% scheduled for tutorials and practical workshops. Most modules will also devote a portion of this time to other activities such as hands-on laboratory work, computer practicals, case studies, invited speakers, and industrial site visits.
Project and dissertation work involves regular meetings with an academic advisor, with the remaining time devoted to project management, practical lab or computer work, and preparation for written and oral reporting.
Assessment
Assessments associated with the course are outlined below:
Individual and group coursework
Continuous assessment
Project/dissertation thesis
Oral presentation
Entrance requirements
Graduate
Normally a 2.2 Honours degree or an equivalent qualification acceptable to the University in a suitable engineering discipline, including substantial Mathematics and engineering content at 2.2 Honours level or equivalent standard, acceptable to the School. A 2.1 Honours degree in Mathematics or Physics or an equivalent qualification acceptable to the University will be considered.
Applicants with non-standard qualifications will be considered on an individual basis. Applicants holding a 2.2 Honours degree or an equivalent qualification acceptable to the University in a suitable engineering discipline with performance in key modules below 2.2 Honours standard may be considered on an individual basis. Such applicants will be required to demonstrate a minimum of two years of professional experience. The University's Recognition of Prior Learning Policy provides guidance on the assessment of experiential learning (RPEL).
International Students
For information on international qualification equivalents, please check the specific information for your country.
English Language Requirements
Evidence of an IELTS* score of 6.5, with not less than 5.5 in any component, or an equivalent qualification acceptable to the University is required. *taken within the last 2 years
International students wishing to apply to Queen's University Belfast (and for whom English is not their first language), must be able to demonstrate their proficiency in English in order to benefit fully from their course of study or research. Non-EEA nationals must also satisfy UK Visas and Immigration (UKVI) immigration requirements for the English language for visa purposes.
If you need to improve your English language skills before you enter this degree programme, INTO Queen's University Belfast offers a range of English language courses. These intensive and flexible courses are designed to improve your English ability for admission to this degree.
Academic English: an intensive English language and study skills course for successful university study at degree level.
Pre-sessional English: a short intensive academic English course for students starting a degree programme at Queen's University Belfast and who need to improve their English.
Last updated Jul 2019
About the School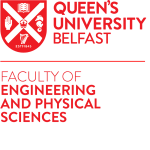 The Faculty of Engineering and Physical Sciences spans disciplines that impact lives today and will shape our future. Our international mix of staff and students make up a vibrant community that is ho ... Read More
The Faculty of Engineering and Physical Sciences spans disciplines that impact lives today and will shape our future. Our international mix of staff and students make up a vibrant community that is home to some of the most innovative and globally significant research and teaching. It works where industry and research meet, providing the platform to spin out research into commercial opportunities and engage with industry on cutting-edge research with real-world projects such as the work with Wrightbus to produce the cleanest hybrid bus technology that powers the London Routemaster, or the pioneering work in The Institute of Electronics, Communications and Information Technology, securing our digital future through their Centre for Secure Information Technologies.
Read less