Read more about this program on the school's website
Program Description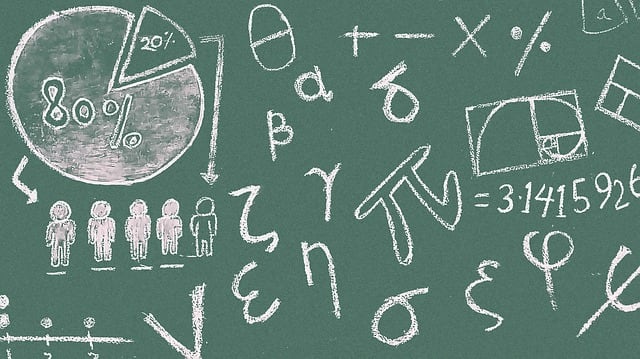 The Mathematics department supports an intimate and vibrant graduate program. All our professors are active in research, which provides graduate students with many options for research areas. At the same time, our faculty is devoted to teaching and mentoring of students. Our graduate courses and research seminars provide a great atmosphere for collaborative learning and research. Moreover, the seven other research universities in the Boston area are all within easy reach, providing access to many more classes, seminars, and colloquia in diverse areas of mathematical research.
Tufts Department of Mathematics has numerous research clusters constituting particular areas of strength, including:
Algebra, Representation Theory, Algebraic Geometry
Analysis and PDEs
Computational and Applied Mathematics
Dynamical Systems
Geometric Group Theory and Topology
Probability
Learning Objectives
Upon graduation, M.S. students will have:
Mastery of fundamental knowledge in a broad range of mathematical areas.
A deeper understanding in at least one particular subfield of mathematics and/or related fields
The ability to solve problems and communicate solutions and concepts clearly and in rigorous mathematics language.
M.S. students who have chosen the "Thesis Option" will demonstrate an ability to present and defend research work in oral, written, and graphic forms.
Program Requirements
The Master of Science in Mathematics provides the student with basic graduate training in mathematics. Master of Sciences students may choose widely ranging programs of study that may focus on pure or applied mathematics. The coursework in each case prepares the student for employment in the mathematics profession either in academia, in government, in business and industry, or to pursue further graduate education. Completion of the program requires grades of B- or better in all courses.
Course requirement
Ten (10) courses in total, with at least four courses numbered above 200 with the following to ensure breadth:
3 courses: 1 in each of 3 distinct areas 1-5 given below, 2 of which are at the 200 level. A passing grade on the corresponding Ph.D. qualifying exam would satisfy the breadth requirement, but note that the 10 course credits are still needed for the degree.
5 courses: Any regularly numbered math course above 120.
2 courses: Elective courses which can be any math course numbered above 100 OR "related fields" courses. This will include upper level, mathematically significant courses in CS, Physics, Economics. Please see the list of courses that have already been approved and disapproved of in this category. If a course is not listed there, then a student can ask the Graduate Committee to approve it as an elective course.
Master's students must complete at least two courses (not counting thesis) each semester until five courses counting towards the degree are satisfactorily completed unless this requirement is waived by the graduate committee.
Areas
Analysis: 211, 212, 213, 136
Algebra: 215, 216, 146
Geometry/topology: 217, 218, 167, 168
Numerical Analysis: 226, 228 (these numbers are subject to approval), 128
Partial Differential Equations: 251, 252 (these numbers are subject to approval), 152
Masters Thesis Option
A student fulfills this requirement by writing an expository paper on a specific topic in mathematics under the direction of a member of the department, and upon completion, presenting it before a committee of two or more faculty members. The writing of the thesis would be counted as the 2 elective credits from the ten-course requirement via course numbers 295 and 296.
Application Requirements
Application fee
Resume/CV
Personal Statement
Official GRE scores

GRE scores are not required for current Tufts undergraduates applying for an M.S.

Official TOEFL or IELTS, if applicable
Transcripts
Three letters of recommendation
Last updated May 2020
About the School

Graduate programs at Tufts University's Graduate School of Arts combine the atmosphere of a liberal arts college with the state-of-the-art technological resources of a research institution. World-clas ... Read More
Graduate programs at Tufts University's Graduate School of Arts combine the atmosphere of a liberal arts college with the state-of-the-art technological resources of a research institution. World-class researchers, personal mentoring, collaborative laboratory facilities, and industry partnerships equip Tufts students with the skills to excel in their chosen specialties and pursue their careers with passion and commitment.
Read less