MSc in Materials and Processes for Sustainable Energetics
Home ›
MSc ›
MSc in Materials and Processes for Sustainable Energetics
Read more about this program on the school's website
Program Description
Energy is becoming more and more a major cost factor for all the players in the energy business due to increased consumption worldwide, as well as a need to restrict the production of greenhouse gases.
By 2030, the world's energy needs are expected to be 50% greater than today. Nowadays, much of this energy comes from non-renewable sources, such as fossil fuels: coal, oil and gas. These fuels are being used at a rate faster than they are produced and may be unavailable for future generations. At the same time, there is a need for a 25% reduction in greenhouse gas emissions by 2050 to avoid serious changes in the Earth's climate system.
In 2009 in cooperation with University of Tartu, TalTech launched a joint master programme Materials and Processes of Sustainable Energetics (programme code: KAYM) which teaches different sustainable energy methods. In 2017 the KAYM program has been fully updated and renovated taking into account new directions in sustainable energy technologies and job market needs.
Curriculum
The curriculum provides education in alternative energy materials science and engineering with a strong technology component with specialisations on either materials or processes in sustainable energetics. The goal of this programme is to educate specialists who are able to design, develop and improve materials for use in sustainable energy systems.
Specialisation in Materials will concentrate on solar panels fuel cells, supercapacitors and for water splitting. Also possible specialization in biosensors for detection of environmental impurities.
Specialisation in Processes will teach the different ways to produce renewable energy: solar panel applications, wind energy, optimization of energy use and modelling etc.
The programme is connected to the industry and will offer experience in profiled Estonian companies already during the studies (Eesti Energia AS, Roofit Solar Energy, CrystalSol, etc.).
Why this programme?
Joint programme - students spend their first and third semesters studying in TalTech, and the second semester at University of Tartu, i.e. serious fundamental education accompanies with real practical training.
Integrating lectures, laboratory, theoretical classes and experience in industries.
Future career
After introducing this programme to international students, almost 50% of the graduates choose to continue their studies at PhD level in TalTech or other universities in Europe or the US. Students specialising either in materials or processes of sustainable energetics are in high demand in industries of sustainable and conventional energetics – from contemporary materials application to processes management. A number of our graduates are having a successful career in leading companies and organisations in Estonia and beyond, such as Eesti Energia AS, ABB, Crystalsol, European Space Agency, etc.
Read the blog what Vivian and Ender think about studying at TalTech and why they recommend majoring in Materials & Processes for Sustainable Energetics.
Students say
My decision to study for my master's in Estonia and particularly at TalTech has been pivotal in placing my feet on the paths of a fascinating career. TalTech has offered me a very good platform: I received a lot of practical experience working under the supervision of excellent professors, I had an opportunity to study as an exchange student at the University of California, Berkeley, in the United States, and I was also able to attend a lot of different conferences – as a result, I completed my M.Sc. with cum laude. Currently, I am doing my PhD in Material Sciences in the same department.

Nkwusi Godswill Chimezie, Nigeria
Alumnus of the Materials and Processes of Sustainable Energetics programme
Studies in TalTech opened a totally new world for me: I had a chance to work with wonderful professors, participate in training courses in Ukraine and France, go as an exchange student to Austria to write my master thesis and visit lots of companies and meet the people in the industry to get cutting-edge news about energy technologies. All the knowledge and experience gained during my stay in Estonia helped me to successfully finalise my PhD thesis in my home country and get the job I dreamed of.

Nino Maghradze, Georgia
Alumnus of the Materials and Processes of Sustainable Energetics programme
Already as an exchange student in TalTech during my Bachelor's programme, I got involved in real business life with Crystalsol, the spin-off company that commercializes TalTech's monograin solar cell approach. After finishing my Bachelor's degree in Austria I was happy to be able to return to TalTech. The programme brings together a small but beautiful Nordic country with students and researchers from all over the world. I can say that the research groups here in TalTech look forward to integrating new students and are very helpful and friendly all the time!
Franz Lehner, Germany
Admission
Students for TalTech international study programmes are admitted based on the admission threshold. Online interview will be conducted only to candidates who have passed preliminary evaluation. The maximum score for the motivation letter and online interview is 10 points. An applicant who receives a minimum of 5 points is considered for admission.
Programme specific requirements
Bachelor's degree or equivalent
Bachelor's degree or equivalent in natural sciences or in technical fields (e.g. materials science and technology, chemistry, applied physics, metallurgy, power production and management, mechanics, electronics, etc.)
In order to qualify for the studies at Tallinn University of Technology, an applicant has to have at least 60% of the highest possible CGPA.
Motivation letter
Please include the following:
Highlight why you would like to attend the chosen programme;
The interest of specialisation (materials of sustainable energetics or processes of sustainable energetics);
Brief description of your previous studies at the university level;
Ideas for master's thesis;
Your future academic and career goals.
NB! It is important to properly cite and reference any sources used in your motivation letter (quotations, publications, ideas etc. that are not your own). Neglecting the rules of referencing and citation is considered plagiarism and will result in the disqualification of your application.
Online interview
The aim of the interview is to evaluate the candidate's:
communication skills;
creativity and critical thinking;
problem-solving abilities;
intellectual flexibility and analytical skills;
motivation to pass the selected study programme and to continue with the professional career;
the ability to collaborate and to contribute to multicultural and multidisciplinary teamwork.
Duration of the interview is 10-15 minutes.
Last updated Mar 2020
About the School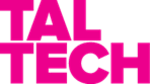 A vision of today's society is innovative, entrepreneurial, technologically advanced, and open to the world, and this is what Tallinn Unversity of Technology (TalTech) is applying for through internat ... Read More
A vision of today's society is innovative, entrepreneurial, technologically advanced, and open to the world, and this is what Tallinn Unversity of Technology (TalTech) is applying for through internationally high-level studies and research.
Read less