Program Description
More and more companies are realizing that success depends on their ability to offer unique value to their customers: products and services that customers appreciate and that stand out from those offered by competitors. The discipline of strategic marketing concentrates on this process and is therefore of crucial importance to companies. The Master's in Marketing program takes you on a journey in which you challenge yourself to look further in areas of marketing theory, marketing research, and marketing practice. You will learn to think strategically, thus understanding how superior value can be created for customers and other stakeholders while achieving organizational goals.
Why VU University Amsterdam
Focus on marketing strategy
The Master's in Marketing at VU University Amsterdam is a specialized program with an intrinsic emphasis on strategic issues. Understanding the long-term impact of marketing beyond short-term profits is essential to the program. It is geared toward translating marketing theory into practice by means of case studies, practical assignments, and other hands-on activities.
Interaction and exchange
The Master's program is characterized by a stimulating academic working environment, in which interaction with fellow students and faculty members helps you to develop the academic and practical skills you will need to complete the program successfully. In the first semester, this interaction is primarily focused on solving practical marketing problems, while in the second-semester intensive interaction with professors is assured during academic seminars and through individual thesis supervision.
Work with experts
Our faculty members are active researchers who publish in leading academic journals on topics such as innovation, consumer behavior, cross-cultural research, marketing channels, geo-marketing, or services marketing. By interacting with our professors you will be encouraged, inspired and challenged to innovate and look beyond current wisdom. Moreover, our professors do not believe in marketing as a science that is strictly separated from the real world. Instead, we view marketing as a challenging field of scientific inquiry that needs to influence – and be influenced by – the dynamic society we live in. Combining research excellence and practical relevance is essential to the faculty, and it will be of tremendous benefit to you as a student in the program.
Career prospects
Many graduates of the Master in Marketing program find a job in marketing management or market research, for example as a product manager, marketing manager, account manager or market researcher with a large multinational corporation or in the small and medium-sized enterprise sector. After completing the Master's program, outstanding students might want to consider pursuing their studies at Ph.D. level. As a trainee research assistant, you can obtain a Ph.D. in four years under the supervision of a professor.
Admission requirements and application
You can gain direct access to the Master's program in Marketing with a university bachelor's degree in Economics, Business Administration or Econometrics if you have successfully completed advanced courses in Marketing, Consumer Behaviour and (Marketing) Research Methods, witnessed by a thorough knowledge of the standard literature listed below (or its equivalent).
Applicants must be familiar with the areas in which marketing is applied, such as International Marketing, Services Marketing, Business Marketing or Consumer Marketing. Standard literature indicative of the contents of these areas is listed below:
Marketing
Kotler, Marketing Management (Prentice Hall, 2003 or one more recent edition)
Consumer Behaviour
Solomon et al., Consumer Behaviour; A European Perspective (Prentice Hall, 2006)
Kardes, Consumer Behavior and Managerial Decision Making (Prentice Hall, 2002)
(Marketing) Research Methods
Hair, Bush, and Ortinau, Marketing Research (2009)
Cooper, D.R. and P.S. Schindler, Business Research Methods (Mc Grawhill, 2003)
Malhotra, N.K., and D. Birks, Marketing Research: An Applied Approach (Prentice Hall, 2006)
Services Marketing *
Czinkota and Ronkainen, International Marketing, 8th Edition (International Student Edition, Thomson South-Western, 2007). ISBN 0-324-31702-6
Kasper, J.P.D., P.J.C. van Helsdingen and W. de Vries jr., Services Marketing Management: an International Perspective (Wiley, 1999)
Last updated Jan 2018
About the School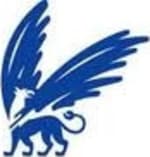 VU University Amsterdam is a state-funded university with about 25,000 students and 2,000 academic staff. With more than 50 Bachelor's degree programmes, one of which is taught in English, and almost ... Read More
VU University Amsterdam is a state-funded university with about 25,000 students and 2,000 academic staff. With more than 50 Bachelor's degree programmes, one of which is taught in English, and almost 100 Master's degree programmes, of which over 70 are taught in English, VU University Amsterdam offers a wide choice of study options. The programmes are of a high quality, the atmosphere is very conducive to study and the teaching staff are easily accessible. The VU provides an inspirational educational setting in which students from the Netherlands and abroad can develop their potential to the full. The Faculty of Economics and Business Administration seeks to combine quality education with excellent research. The Faculty is the largest faculty of VU University Amsterdam. FEWEB accommodates approximately 4000 students, 1450 postgraduate students and 460 employees. The scientific staff consists of professors, lecturers, researchers and PhD's, and is connected to the various departments. The supporting staff is accommodated at the Faculty Office. The Faculty Board leads the faculty. Reputation and ranking The Netherlands does not have a ranking system for universities, unlike many other countries. According to the Times Higher Education World University Rankings 2011-2012, the Netherlands is the third "knowledge country" in the world, with 4 and 12 Dutch universities in the top 100 and top 200 respectively. A range of studies has shown VU University Amsterdam to be one of the best universities in the country. At VU Amsterdam University, education and research are closely intertwined. High-quality teaching and cutting-edge research have given the university a great deal of recognition, enabling it to attract prominent lecturers from within the Netherlands and abroad. Researchers at VU University Amsterdam such as biopsychologist Dorret Boomsma, cancer expert Bob Pinedo and economist Peter Nijkamp have obtained prestigious prizes and subsidy incentives for their groundbreaking work. Amsterdam Amsterdam has the largest concentration of students and youth in the Netherlands. Studying or working at VU University Amsterdam offers the opportunity to explore the various cultural, sports and social activities of this city. The total number of inhabitants is about 750.000 and the city has a great deal to offer: a variety of residential areas, international schools, international social clubs, culture, (water)sports, golf courses and many other recreational facilities. Amsterdam is also one of Europe's leading financial centres, a city where almost everybody speaks English and the quality of life ranks among the best. It's no wonder more than 1,800 foreign companies have already chosen Amsterdam as their European base. The south part of Amsterdam, nearby the motorway A10 where VU University Amsterdam is located, called the 'Zuidas', will be the main business centre of Amsterdam in the nearby future. The headquarters of important Dutch companies like ABN AMRO, ING and the World Trade Centre is already situated there. For visitors, students and expatriates alike, it is easy to feel at home in a city with these proportions and so well geared to meeting the needs of its many foreign residents. 'Amsterdammers' are friendly, tolerant and at ease with other cultures and languages. As you will understand, this environment is a perfect base for an international Economic and Business Administration Faculty.
Read less