Read more about this program on the school's website
Program Description
MSc in Marketing
Through a combination of analytics and creativity, the MSc in Marketing will help you improve marketing decision-making in an applied and managerially relevant manner, enabling you to position yourself as a strong human brand in the market for marketing professionals, for the things we have to learn before we can do them, we learn by doing them (Aristotle, Nichomachean Ethics, Book II).
The duration of the MSc in Marketing program is 12 months and courses are held weekdays, during evenings.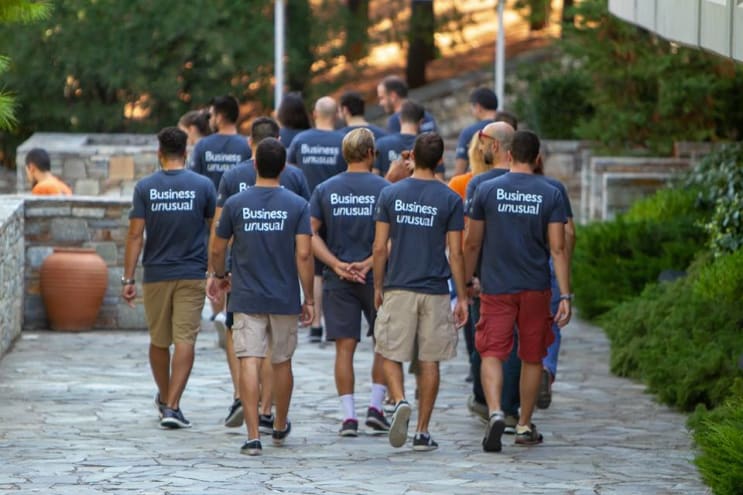 Highlights of the Program
A Focus on Applied Learning: The program is purposefully designed to continuously provide students with opportunities to test the practical relevance of the marketing topics taught. Through project work, case study analysis, and software applications students are encouraged to apply theory on actual business data.
Innovative Curriculum: The program offers three unique integrative courses that differentiate it from any other MSc in Marketing degree in the market:
1) The Marketing Engineering course involves computer-assisted marketing analysis and planning. Students work with marketing data and information in order to improve the efficiency and effectiveness of marketing decisions.
2) The Marketing Metrics course introduces students to the importance of marketing accountability, describes in detail the meaning and analytical working of key marketing performance measure, and presents students with a roadmap for selecting the appropriate marketing measures given specific marketing-related decisions.
3) The Consultancy Project engages students with an actual marketing consulting project with a client organization where students are not only faced with concrete marketing challenges but they are also immersed in the real world work context.

After Completing the Program, Participants should be able to:
Demonstrate knowledge about the role of marketing in leading and managing organizations
Readily transfer practical skills and marketing tools to professional marketing positions.
Apply relevant bodies of marketing knowledge to simple and complex marketing problems.
Apply the scientific method in dealing with marketing phenomena.
Combine opinions-based decision-making with data-based decision making.
Strategically think about markets, product and service offerings
Analyze customers, competitors, and the internal company environment in a creative and measured way.
Design, implement and tangibly evaluate marketing programs.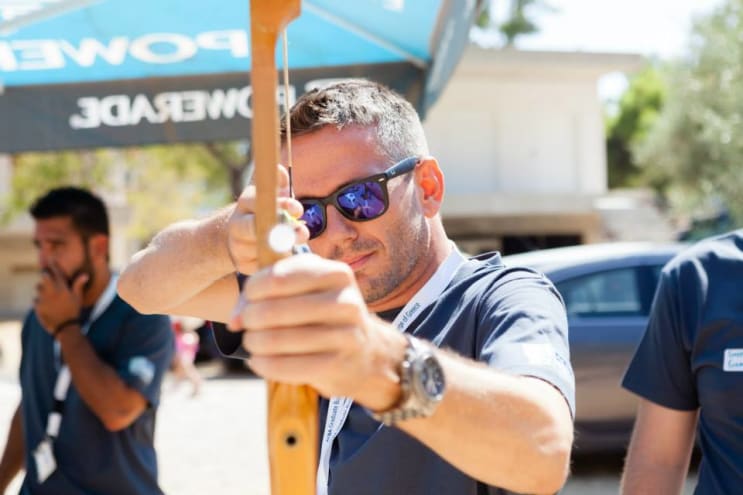 Admissions Process
Two options to apply:

1. Application Online (fill out the application form, scan and submit your documents, then send the original copies to ALBA) ALBA's application form, including two recent photographs
2. Application form in hard copy (available to download through the Application online system) send to the office along with the original copies

Candidates to be considered for the MSc in Marketing Program must submit the following documents:
ALBA application form, including recent photograph in jpeg format (or two photos in print)
Two letters of recommendation which can be submitted online or using the printed forms (in Greek) - (in English)
Official transcripts as well as certified copies of degrees from each undergraduate, graduate or professional degree earned. Applicants, who cannot obtain an official transcript in a reasonable time, may send a photocopy of unofficial transcripts as a temporary substitute in order to expedite the evaluation process
Proof of competence in the English language. Candidates are required to either hold the Proficiency or take the TOEFL (100 minimum score-ALBA code 0942), or the IELTS (7.0 minimum score), unless their Bachelor's degree has been awarded from an English speaking academic institution
Three Essays
Receipt of the non-refundable application fee's [€60] deposit (Alpha Bank account No. 101-00-2320-011893, IBAN: GR21 0140 1010 1010 0232 0011 893, SWIFT (BIC) CODE: CRBAGRAAXXX) or charge of credit card (VISA or MASTERCARD)
Applications with one or more missing documents will not be processed until these documents are received. Admission to the Program is decided by the Admissions Committee on the basis of the qualifications and the applicant's personality and commitment.
Tuition Fees for the current entry year: €12,500 paid in installments. Special scholarships up to 40% on tuition fees and a fixed rate of 400€/month (in a furnished apartment - all bills included) for accommodation for International students.

Deadline for the Next Round of Admissions: End of May

Final Deadline of Admissions for International Students who require educational VISA: End of May

ALBA accepts applications all year round & candidates are encouraged to apply as soon as possible. However, applications received after the beginning of the program will not be reviewed for the current intake, but will certainly be reviewed for next year's intake.
Scholarships
Scholarships are available for international students. If you would like to see whether you are eligible please fill out this form website.
Last updated Dec 2019
About the School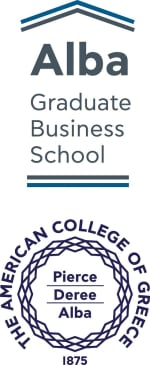 ALBA Graduate Business School at The American College of Greece was founded in 1992 and operates under the auspices of the business community, an association of corporations and institutional organiza ... Read More
ALBA Graduate Business School at The American College of Greece was founded in 1992 and operates under the auspices of the business community, an association of corporations and institutional organizations, currently numbering more than 90 members.
Read less