Read more about this program on the school's website
Program Description
Our MSc in Marketing and Leadership will develop your marketing and leadership skills. This practical marketing master's course focuses on managing change to ensure your company constantly meets evolving customer needs and requirements. You will gain leading-edge insights into marketing and business practice which you can apply within your organisation.
You will gain an understanding of general management functions including strategy, finance, corporate sustainability and change management. You will also learn specialist and advanced subjects relating to strategic marketing including strategic marketing planning, customer management, big data analytics, digital marketing, advertising and consumer behaviour.
Our master's in Marketing and Leadership is informed by Cranfield's Strategic Marketing MSc – a top-ranked marketing MSc, 5th in the UK and 16th in the world by QS World University Rankings: Masters in Marketing 2020. It is also informed by Cranfield's Management MSc – which is ranked 3rd in the UK and 30th in the world in The Economist Which MBA? Masters in Management (MiM) 2019 ranking.
Who is it for?
Experienced marketing professionals who are seeking, or required, to take on leadership roles involving the development of market strategy, managing customer relationships and contributing to business growth.
Self-motivated marketing managers keen to develop themselves, enhance their skills, knowledge and abilities, and become more effective leaders.
Why this course?
Cranfield School of Management consistently performs well in international business rankings. We are 6th in the UK and 17th in Europe in the Financial Times European Business School 2018 Rankings.
Our teaching is exclusively focused on postgraduate and executive levels and is designed to nurture your practical business skills and confidence.
Our Centre for Strategic Marketing and Sales possess a worldwide reputation for applied marketing research, particularly focusing on marketing strategy and planning, strategic sales, key account management, customer relationships and digital transformation.
You will have a distinctive and collaborative learning experience which is centred on interactive classroom sessions delivered by faculty directly involved with global businesses.
You will study with a cohort of experienced professionals, build your network and gain insights into marketing and management best practice.
You will gain knowledge of the latest marketing trends and develop general management skills, to enable you to lead change in your organisation and help you rise to the top of your marketing department.
You will generate self-awareness and confidence to lead teams drawn from a diverse variety of cultures, business experiences and personalities.
Informed by industry
An external advisory panel informs the design and development of this course, and comprises senior marketing practitioners, reinforcing its relevance to the modern business world. Many of our faculty have held senior positions in industry and continue to engage with industry through consultancy and teaching. They are also supported by a team of international industry speakers and professors who bring the latest thinking and best practice in the classroom.
Course details
The course covers core subjects in a series of 12 modules. These are delivered in seven one-week residential sessions over a two-year period. Alongside the residential weeks, 20% of the course is delivered through a mix of online and face-to-face learning. The course is highly interactive and student-centred with large elements of teamwork, group projects and private study. The independent work-based project commences in the second half of the second year. You will tackle live company challenges, with the support of academic experts and company-based professionals. Modules will be delivered at Cranfield University.
The structure comprises:
Year One: Seven compulsory modules.
Year Two: Four compulsory modules and an independent work-based project
Peer coaching continues throughout the second year and is complemented by professional coaching sessions. During the second half of Year Two, you will undertake your independent work-based project.
Course delivery
Taught modules (65%) are assessed by a combination of written assessments that relate to a wide range of marketing and leadership themes, projects, presentations and the occasional exam. The independent work-based project (35%) is assessed by individual coursework.
Teaching team
Our faculty are passionately committed to improving the practice of marketing and leadership. As leaders in their field with hands-on business experience, they understand the challenges of putting theory into practice. Their experience is reinforced by close links with organisations through consultancy projects, teaching on master's programmes, executive development programmes as well as sponsored research. Faculty are frequently sought for commentary in the media on marketing matters and as speakers at international, academic and industry conferences. This ensures that what you learn at Cranfield is always current and cutting edge. In addition to the above, faculty command various research interests including branding and marketing communications, complex buyer-seller relationships and retail marketing. They are also developing international thought leadership profiles in their particular fields. The Course Director for this course is Professor Vasilis Theoharakis.
Accreditation
Cranfield School of Management is one of an elite group of business schools worldwide to hold triple accreditations from Association to Advance Collegiate Schools of Business (AACSB), Association of Master of Business Administration (AMBA) and European Quality Improvement System (EQUIS).
Your career
Our Marketing and Leadership MSc will enable you to develop your knowledge, skills and abilities while applying what you learn directly in your workplace. The programme will support your career progression, preparing you to successfully carry out senior leadership roles in the future.
You will work with accredited coaches, members of faculty and careers advisors throughout the course enabling you to:
Discover and develop your leadership and team-working style
Identify how to enhance your personal effectiveness
Work out where you want to go professionally
Learn the techniques of effective team leadership
Become more sensitive to situations, cultures and contexts
Prepare to lead change and face future challenges.
Our Career Services team offer: individual career consultations, speaker events, alumni networking, networking workshop, personal and executive career coaching, leadership assessment centre, and more practical skills-based workshops on writing CVs and cover letters and interview skills.
Entry requirements
We welcome applications from talented candidates from all backgrounds. Candidates are normally high potential, managers with 3 to 10 years' post-qualification experience in Marketing roles.
Candidates normally possess a first or second class UK honours degree (or an international equivalent). Alternatively, we will consider a professional qualification (such as CIM, IDM, ISM) together with a minimum of 5 years' post-qualification work experience.
Other relevant qualifications, together with significant experience, may also be considered.
Professional experience and personal qualities are equally important to us and each application is considered on its individual merit.
English language
If you are an international student you will need to provide evidence that you have achieved a satisfactory test result in an English qualification. Our minimum requirements are as follows:
IELTS - 6.5 overall and 6.0 in all components
TOEFL - 92 total and minimum component scores of 18 Reading, 19 Listening, 19 Speaking and 23 Writing
Pearson PTE Academic - 65
Cambridge English Scale - 180
Cambridge English: Advanced - C
Cambridge English: Proficiency - C
Trinity College London Integrated Skills in English III - pass
In addition to these minimum scores, you are also expected to achieve a balanced score across all elements of the test you have undertaken. We reserve the right to reject any test score if any one element of the test score is too low.
We can only accept tests taken within two years of your registration date (with the exception of Cambridge English tests which have no expiry date).
Last updated Apr 2020
About the School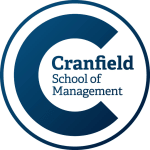 A world-leader in management education, research and consultancy for over 50 years, Cranfield School of Management is an exclusively postgraduate business school whose mission is to improve the practi ... Read More
A world-leader in management education, research and consultancy for over 50 years, Cranfield School of Management is an exclusively postgraduate business school whose mission is to improve the practice of management.
Read less