Program Description
Leading a company is a complex challenge, let it be a small enterprise or a large one or organization in the public sector. Managing any of them requires an expert in analyzing, planning, leading, solving conflicts and problems, sustaining workflow.
We present this approach to our students, so they can cope with all areas of business management, and turn into true leaders of enterprises, all on a professional level.
The program is designed for individuals who:
are creative, good problem solvers, aiming for innovation, and ready to face challenges. We are looking forward to the application of those who are persistent, committed, and cooperative while working in groups.
Core subjects
Subjects: Management and Organization Theories; Managerial (Business) Economics; Decision Support Systems; Strategic Management; Innovation and Knowledge Management; Controlling Systems; Change and Crisis Management
Subjects for management consulting specialization: The Structure and Operation of Counselling Agencies; Counselling Methods and Techniques; Management of Counselling Projects; Negotiating Techniques and Conflict Resolution
Specialization
Career prospects
Management consultant
Project manager
Businessman
Manager of own business
Business manager
Qualification as specified in the degree certificate
Economist in Management and Leadership.
Head of the program
András Krémer, PhD
Partners
Budapest Chamber of Commerce and Industry, MTA GB – Knowledge- and Communication Management Working Committees, Hungarian School for Organizational Sciences, National Association of Crisis and Change Managers
"I initially came to Metropolitan for my undergraduate degree in Business Administration and Management. After an eventful 3 and a half years and a successful finish of my bachelor's, my experience here prompted me to come back and study for my Master's program in Leadership and Management. Coupled with the fact that Metropolitan has quite a reputation in the media for being one of the best private universities in Hungary, the school has paved the way to produce world-class sportsmen, media personnel, and marketing communication professionals. The friendly environment, attentive yet professional teachers, top academic classes, and activities on offer have made it easier to decide to continue my studies here. Metropolitan is truly any student's doorway to the continent and the world at large, with offers to study abroad within the European borders through the ESN program or worldwide via AIESEC. The school continuously thrives to improve itself and put the student's needs first.
Similarly to me, I hope many students will come and be inspired by creativity."
Tapiwa Munashe Christiana Kainga, student of our Management and Leadership MA Program from Zimbabwe.
"Budapest Metropolitan University is one of the largest and most important private universities in Hungary, which contains a variety of educational programs both at the bachelor's and master's levels. For students, METU is located in a multi-cultural city that includes students almost from all over the world. It is considered a vital international environment, which benefits the student in sharing international experiences and cooperation with colleagues in daily activities.
After the beginning of my studies in the master's program "Management and Leadership", I met a group of outstanding professors and instructors who cooperate with us in a wonderful way in an attempt to convey their experiences to us and to make the educational process interesting and enjoyable by using the latest technological methods and academic means in Europe. As for the Management and Leadership program, it is considered as the best beginning for me in my future career which I intend to work as a projects manager, which is a qualitative leap in my career as an Urban Planner, from the technical stage to the managerial stage and how to operate your own business. We study many useful and basic teaching materials in the field of management (e.g. Innovation and Knowledge Management, Strategic Management and Management and Organization Theories. My studies at Metropolitan University are an interesting and useful experience and a milestone in my professional life. I would recommend that anyone who wants to learn in a distinguished international learning environment to join Budapest Metropolitan University."
Mostafa Abdelmalek Mahmoud Hawash, From Egypt, student of our Management and Leadership MA Program from Zimbabwe.
Last updated May 2020
About the School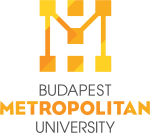 We are inspired by creativity. The art of creative education is the core value of our University. It is embodied in our teaching methods, it is a central concept in our approach and our students' atti ... Read More
We are inspired by creativity. The art of creative education is the core value of our University. It is embodied in our teaching methods, it is a central concept in our approach and our students' attitude. Creativity is the force organizing everyday life at the University paving the way to the future success of our students. We offer a stimulating environment and a unique atmosphere that motivate our students to make use of a wide range of unparalleled opportunities and apply their knowledge in practice looking for new, innovative solutions. This inspiring world offers the key to creative thinking, which is the most immediate expectation in today's labour market and a crucial issue of the future.
Read less