MSc in Management and Entrepreneurship
Home ›
MSc ›
MSc in Management and Entrepreneurship
Read more about this program on the school's website
Program Description
Overview
The Management and Entrepreneurship MSc will teach you how to start your own business, to grow a family business or to innovate inside an existing organisation. It is suitable for graduates from all backgrounds and will provide you with the management skills, entrepreneurial qualities and networking opportunities to enable you to start and run businesses effectively and imaginatively.
The Cranfield Management and Entrepreneurship MSc shares course content, including modules and other programme activities, with our Management MSc programme, which is ranked 1st in the UK and 7th in the world in The Economist Which MBA? Masters in Management (MiM) 2017 ranking.
Who is it for?
Ambitious recent graduates from any academic background who want to launch their own business, or become involved in managing a family business.
Entrepreneurs who wish to grow and develop their business at any stage of its life cycle.
Aspiring professionals who wish to incorporate entrepreneurial thinking into their future management career.
Why this course?
More than just an academic institution, Cranfield School of Management's world-class research, expertise and teaching, result in practical management solutions that are transforming the world of business today. For 50 years, we have been working with leading companies across the globe, pursuing our mission to improve the practice of management.
Situated in an innovation 'hot spot' around Milton Keynes, and within the innovation triangle between London, Oxford and Cambridge, Cranfield School of Management has created an active ecosystem which supports companies to form, grow and scale. We embrace research, teaching, entrepreneurship events and networks, technology transfer and business incubation. We support owner-managers to launch and grow their businesses, we teach students to write business plans and to understand how investors make decisions, and we help our researchers to convert technology breakthroughs into commercial success.
Teaching at Cranfield is exclusively focused on postgraduate and executive levels and is designed to nurture your practical business skills and confidence, and places a huge emphasis on real-world challenges. Our Management and Entrepreneurship MSc will:
Develop the knowledge and skills required for the management and funding of new ventures across the entrepreneurship life cycle, from start-up through to exit via sale or succession.
Develop your understanding of strategic management, exploring how an organisation positions itself in a changing environment in order to gain and sustain competitive advantage.
Develop an understanding and knowledge of a range of practical tools to support organisations in building strategic competencies that enable them to recognise, create and react to entrepreneurial opportunities.
Gain an understanding of operations management and its contribution to organisational competitiveness, the 'human factor' element and how people behave within organisations, together with strategic marketing and management.
You will have access to ongoing support including the Cranfield Entrepreneurship Association, Cranfield Accelerator Network for Entrepreneurs, Cranfield Business Angel Network and the Cranfield Business Incubation Unit. You will also have the opportunity to participate in a range of extracurricular events and initiatives, including Cranfield Social Venture Challenge, Wednesday Business Lecture Series and Start-up Weekends.
Course details
The course comprises nine core modules and three elective modules. This enables you to tailor the course to suit your personal career plan. You will have the opportunity to participate in pitches and competitions, which teach practical entrepreneurship skills, including preparing investment pitches and management consultancy. You will have the opportunity to work with accomplished entrepreneurs, and on real-world international problems, to support your learning. The culmination of the learning process is your opportunity to develop a comprehensive business plan as an individual thesis project.
Compulsory modules
All the modules in the following list need to be taken as part of this course
Managing Operations
Organisational Behaviour: Application
Marketing Management
Strategic Management
Accounting and Finance
Entrepreneurial Finance
Managing Business Growth
Entrepreneurship
Disruptive Innovation
Elective modules
A selection of modules from the following list needs to be taken as part of this course
People Management and Leadership
Social Entrepreneurship
Corporate Entrepreneurship
Family Business Management
Accelerating the Commercialisation of Technology
Entry requirements
We welcome applications from talented candidates of all backgrounds and each application is considered on its individual merit. Usually, candidates must hold either a:
first or a second class the UK honours degree in a relevant discipline,
international degree, an equivalent of UK qualifications.
Candidates who do not meet these criteria may be considered if they have a minimum of three years of relevant work experience.
Last updated Jan 2020
About the School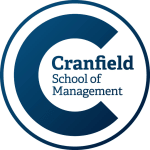 A world-leader in management education, research and consultancy for over 50 years, Cranfield School of Management is an exclusively postgraduate business school whose mission is to improve the practi ... Read More
A world-leader in management education, research and consultancy for over 50 years, Cranfield School of Management is an exclusively postgraduate business school whose mission is to improve the practice of management.
Read less