MSc in Logistics and Supply Chain Management
Home ›
MSc ›
MSc in Logistics and Supply Chain Management
Read more about this program on the school's website
Program Description
Overview
Logistics is the term widely used in business to describe the range of activities associated with the movement, storage and handling of materials. The discipline has been revolutionised over the years and has come to be regarded as a key determinant of business competitiveness. Companies have substantially improved their performance not only by overhauling their internal logistics but also by managing their supply chain more effectively. These developments have created sustained demand for well-qualified logistics and supply chain managers throughout many sectors.
The Dubai Government recognises the economic importance of logistics, not only locally but to the Middle East and North Africa (MENA) region and beyond. Recent industry reports have highlighted the fact that the UAE is a major global logistics hub, with an estimated one-third of the world's logistics activity passing through the region.
Our MSc Logistics and Supply Chain Management programme examines current practices, trends and issues in these two disciplines. Students study the management philosophies, decision-making processes and analytical techniques used by logistics professionals. The programme provides students with both specialist bits of knowledge of logistics and supply chain management and basic training in related business disciplines.
This programme is accredited by the Chartered Institute of Procurement and Supply (CIPS).
For students who already hold a good qualifying degree, the programme aims to provide:
A broad-based introduction to logistics management teamed with an awareness of the integrated role of logistics in organisations.
The skills necessary to manage logistical and supply chain processes.
Access to current practice as presented by leading practitioners.
An awareness of the interrelationship between logistics and the environment.
Insights into future trends in logistics and the supply chain.
Course content
Core courses
Strategies for Managing Supply Chains
Global Purchasing and Supply
Freight Transport and Warehouse Management
Supply Chain Risk and Adaptation
Demand and Inventory Planning
Supply Network Design and Optimisation
Green Logistics
Research Philosophy and Practice
MSc dissertation
A dissertation on a related topic is completed over the summer months.
Career
Graduates from this degree should be able to:
Understand and apply the processes which define logistics and supply chain management.
Make and evaluate strategic and tactical decisions.
Employ a range of analytical techniques to solve logistical problems.
Communicate theory, concepts and practice effectively.
Understand how to add value within an organisation through their strategic interaction with managers of related business functions.
English language requirements
Where English was not the medium of instruction at secondary school, applicants must demonstrate English language proficiency equivalent to IELTS 6.5 (with all elements passed at 6.0 or above). Applicants who have completed secondary and tertiary education will need to provide documentary evidence. A minimum of one-year full-time study in English will be required.
Application deadline
Our Dubai Campus operates a rolling year-round admissions process: as soon as one intake has closed we begin accepting applications for the next one. It is also possible for you to defer your start date for up to a year.
Most students apply 6–10 months in advance of their chosen intake. We can accept applications up until 3 weeks before the start of each intake but you should note that a late application will almost certainly mean a delay in the provision of essential administrative services, such as your student matriculation card (without which you won't be able to access the library or online services).
Last updated Sep 2019
About the School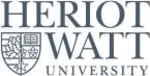 Pioneering British education in Dubai, with highly acclaimed degree programmes that meet the specific demands of local business and industry.
Pioneering British education in Dubai, with highly acclaimed degree programmes that meet the specific demands of local business and industry.
Read less