MSc in Logistics and Supply Chain Management
Home ›
MSc ›
MSc in Logistics and Supply Chain Management
Read more about this program on the school's website
Program Description
The programme aims to provide students with the resources, mindset and skills necessary to build a successful career in global logistics and supply chain management. Our courses are designed to give students both solid theoretical knowl­edge and "hands-on" practical experience. They also host many feature guest lecturers from the industry and provide opportunities for students to visit and work with companies on assignments. The programme takes a multidisciplinary approach to the design, planning and management of supply chains and logistics strategies, networks, processes and systems. Students learn both quantitative and qualitative problem-solving techniques that are applied through case studies, project work, business games and simulations.
Many of our teachers are internationally acclaimed research­ers who provide students with comprehensive knowledge as well as pragmatic skills and abilities. After graduation, our students will have mastered functionally-oriented problems and the ability to work cross-functionally and inter-organisationally to improve an organisation's performance.
Programme modules/courses
The first year starts with seven mandatory courses that are designed to give a comprehensive and solid knowledge base about logistics and supply chain management.
Students will then get the opportunity to mix qualitative and quantita­tive elective courses, and create their own focus area, e.g. Packaging Logistics, Modelling & Simulation of Supply Chains, Cross Functional Process Integration or Humanitarian Logistics. There is also a mandatory course in research methodology and project management. The programme ends with a Master's thesis project that can be done in collaboration with industry.
Career prospects
Industrial manufacturing firms and retailers are increasingly seeking well-educated personnel for positions such as supply chain manager, logistics manager, operations excellence devel­oper and purchaser. Transportation firms, as well as logistics service providers such as management consulting firms and software vendors, now recognise the need for personnel with specialist skills within this area.
The profession is growing and graduates within logis­tics and supply chain management have a very interesting and broad job market. You can find employment in diverse areas such as purchasing, packaging, warehousing, inven­tory management, production, transportation, and supply chain management.
You can also forge a career in manu­facturing companies (all different sectors), trade and retail companies, logistics service providers, management consul­tancy firms, providers of logistics IS/IT, and in humanitarian organisations (e.g. UN, Red Cross, Médecins Sans Fron­tières) all around the world. Examples of Swedish firms close to Lund where many logistics and SCM professionals work include IKEA, Tetra Pak, Alfa Laval and Volvo.
Student profile
A good logistician is a practical 'doer' that likes to work cross-functionally with other people to transform business. An ana­lytical mindset and capability to handle numbers is needed to develop fact-based recommendations. The students of this pro­gramme will study both qualitative and quantitative-oriented courses together with other engineering students on Master's level. The entry requirements are defined to guarantee that you can follow the more quantitative-oriented courses of the programme.
Read more about this programme at https://www.lunduniversity.lu.se/lubas/i-uoh-lu-TALSF
Why Lund University?
Lund University was founded in 1666 and is one of northern Europe's oldest, broadest and finest universities. The University ranks among the world's top 100 universities in the QS World University Rankings 2020 and is the #1 choice for international students coming to Sweden – one of the world's most innovative, sustainable and democratic countries.
If you would like to start building your international network in a global classroom setting, Lund University is a great option. Experience a different way of learning in a country ranked as one of the best in the world at providing higher education. Group work and informal teacher-student relationships facilitate in-depth learning.
The University is located in Lund, a charming and compact university city in southern Sweden, only 35 minutes away from Copenhagen Airport in Denmark. The city is famous for its vibrant student life and is also home to many world-leading research facilities and international companies.
Learn more about Lund University at www.lunduniversity.lu.se
Last updated Feb 2020
About the School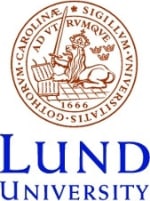 Lund is Sweden's most attractive study destination. The University offers one of the broadest ranges of programmes and courses in Scandinavia, based on cross-disciplinary and cutting-edge research. A ... Read More
Lund is Sweden's most attractive study destination. The University offers one of the broadest ranges of programmes and courses in Scandinavia, based on cross-disciplinary and cutting-edge research. A degree from Lund University is a hallmark of quality both in Sweden and abroad.
Read less
Visit the school's website