MSc in Learning and Development in Organisations (Formerly Management of Learning)
Home ›
MSc ›
MSc in Learning and Development in Organisations (Formerly Management of Learning)
Program Description
Are you passionate about learning in the workplace? Do you see the benefits of personal development for both individuals and businesses? And would you like to know more about how knowledge creation can keep companies competitive? The Management of Learning might be the perfect program for you. It combines elements from economics, business, human resource management, and learning sciences. You'll have the competencies you need to work in human resources, more specifically Human Resource Development. Upon graduation, you'll have all the knowledge and skills for a career as a Learning and Development professional.
Our MSc. Learning and Development in Organisations program challenge you to think about supporting Learning & Development in an international business environment and to find effective, sustainable, and potentially far-reaching solutions. The program gives you the opportunity to participate in a community of learners where students, staff, alumni and business partners share and create knowledge on this topic.

Fast facts
Learn how to invest in learning and development.
Learn how to manage knowledge, a key business asset.
1-year, full-time master's, taught in English.
Starts in September.
Weekly: 8 hours of classes, 12 hours of group work, 20 hours of individual study.

Awards
Management of Learning has been a 'Top Rated Program' for seven consecutive years
Keuzegids Masters 2018
Management of Learning is 1st in its category in the national Keuzegids ranking
Keuzegids Masters 2018
90% of students recommend this program
Elsevier Best Studies 2015
UM is the fifth best young university in the world
Times Higher Education '250 Under 50'

Why this program?
In a competitive business environment, companies need to innovate in order to stay ahead. This means that knowledge is becoming a key business asset. It is also becoming increasingly difficult for organizations to find and retain qualified employees. As a result, the effective use and development of human capital is a strategic decision that companies can no longer ignore. The master's program Learning and Development in Organisations introduce you to the key concepts of learning and development in the workplace.

What will you learn?
Management of Learning will challenge you on a theoretical and practical level. Drawing on a range of disciplines, this program will give you an understanding of how knowledge and skills can be effectively used and developed on an individual, group and organizational level. You will consider learning from a self-development as well as a business point of view, by analyzing labor markets and the wider economy, skills shortages and organizational change.
After you've completed the program, you'll be able to:
understand changing labor markets and their effects on organizations.
analyze human resource development and management issues.
think strategically and offer effective solutions to human resource problems.
apply your theoretical and quantitative knowledge to real workplace issues.
participate in discussions on a managerial level.

This program is perfect for you if
You are a strategic thinker with strong problem-solving abilities. While the terms 'human resources' and 'human capital' sound quite theoretical and corporate, this program is very much about people: how they interact, learn and develop in the workplace. You should, therefore, have good interpersonal skills and be able to work well in a team.

Close contact with alumni and professionals
At Maastricht University, we are all about bringing the world right into our classrooms. We keep close contact with our alumni and other professionals working in human resource development. They help us keep our programs relevant and they're able to give you a first-hand account of the challenges you'll encounter after you've graduated. In this program, you will:
assist an HR consultant on a human resource development problem for a real company
take a skills course supervised by one of our alumni
work on assignments sent to us by alumni and other professionals in the field
have the opportunity to go to lunches and join us on company visits
We even have a Management of Learning Day during which we invite professionals from various organizations to share their views on different issues. You'll, therefore, have plenty of opportunities to expand your professional network and to get first-hand accounts of the latest developments in the field.

World-class education
It's never business as usual at Maastricht University. Not only do our academic programs incorporate the latest developments in each field, but we also focus on research and innovation in education itself. One of our three university-wide research themes is Learning & Innovation. With the creation of EdLab and the continuing improvement of our education strategies, you can be confident that not only will you know your chosen discipline inside and out, but you will also have the best learning experience possible.
Problem-Based Learning
As with most UM programs, the School of Business and Economics uses Problem-Based Learning (PBL). In small tutorial groups of no more than 15 students, you seek solutions to 'problems' taken from real-world situations. Instructors only give help as needed, allowing you to develop independence and problem-solving skills useful to your career. This dynamic, collaborative system has one of the highest knowledge retention rates of any teaching method.

Amazing education opportunities
PREMIUM honors program
PREMIUM gives you that extra edge by offering real-world experience during your studies. As part of a team of students, you'll build the experience and skills employers are looking for. Work on a real-world assignment for a company, NGO or educational institution. Create a personal development plan. Participate in intensive individual coaching, master classes, and workshops.
Internships
Internships give you practical experience that enhances your studies and increases your employability. Many graduates often end up working at the organization where they intern. SBE encourages master's students to do an extracurricular, 8-26 week internship. The SBE Internship Office has an extensive database of internship opportunities and is on hand for guidance and counseling.
Combine thesis & internship
Rather than face a trade-off between finishing your studies and doing an internship, SBE students have the option of combining the two. During the Thesis-Internship Program (TIP), your thesis will be written on a topic relevant to a company or organization during a part-time internship. This gives your thesis focus and applicability and gives you practical work experience.

Courses & curriculum 2018 - 2019
Through elective courses, company internships, and a study abroad program, you have plenty of opportunities to tailor the program to your preferences and interests. Have a look below for an overview of the courses you'll take.
*These course details are provided for the general information of prospective students and are subject to change. No rights can be derived from this information with regard to graduation requirements, scheduling, content, examinations or other assessment procedures for the degree courses described here. Complete details of study programs for each academic year are published on the SBE Student Intranet and in the Education and Examination Regulations (EER).
Compulsory Courses
Economics of Labour Markets and Human Capital EBC4092
Organisational Change and Consultancy EBC4047
Organisational Learning EBC4048
Theories and Models of Learning EBC4102
Selected Topics in Strategic Human Resource Management EBC4098
Supporting Learning at the Workplace EBC4100
Study Coaching Trajectory EBC4099
Master Thesis
Writing a Master's Thesis Proposal: Management of Learning EBS4005
Master's Thesis EMTH0003

Admission requirements
For this master's program selection takes place on the basis of your quality and suitability. For this your motivation, prior qualifications, and your (professional) experience are important.
Assessment of your file happens on a rolling basis. This means that, once you submit a complete file, it will be presented to the Board of Admission from this master's program and you will receive a decision within 2-4 weeks after completion of your file. We will not wait until the deadline before we present your file to the Board.
General requirements
All candidates must submit the following to meet the general admission requirements:
Curriculum vitae,
Letter of motivation,
GMAT or GRE exam score,
Proof of English proficiency.
In addition to the documents above, every applicant will need to provide a certified transcript (in English) of the university courses followed and the marks received, as well as course descriptions of all courses taken in statistics and economics.
Last updated May 2019
About the School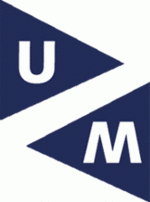 The most international university in the Netherlands, stands out for its innovative approach to learning and international outlook. With 16,000 students and 4,000 staff, Maastricht University offers ... Read More
The most international university in the Netherlands, stands out for its innovative approach to learning and international outlook. With 16,000 students and 4,000 staff, Maastricht University offers a wide choice of academic programmes, all
Read less