MSc in Islamic Banking and Finance
Program Description
Overview
This programme is designed to offer students a sufficient coverage of theoretical frameworks, applied research, and the institutional and regulatory framework within which the industry operates for graduates to proceed to executive and senior managerial positions in Islamic banking and finance, both in private business and in central banks and regulatory authorities. This program has emerged from a comparison of practice in postgraduate teaching in Islamic banking and finance globally.
The programme offers an understanding and applications of the core principles of Sharia jurisprudence (fiqh muamalat) and their influence on Islamic banking, Islamic corporate finance, and capital markets through the practices of Islamic accounting and accountability, corporate governance, and regulation. It also enables students to evaluate the business models and financial instruments which are used in Islamic banking and financial markets.
The programme enhances students' understanding of a comprehensive range of research techniques and their ability to evaluate critically academic research, professional research, and pronouncements and financial media articles in the contexts of Islamic banking and finance. It also offers guest speaker sessions/workshops on contemporary developments in Islamic finance, delivered by industry practitioners.
This programme captures all cognate areas of Islamic banking and finance, plus several core subjects in finance and accounting. In addition, it enables students to exercise substantial autonomy and initiative during the dissertation project and other practical projects, working from and building upon, research teaching linkages developed during the taught part of the program to facilitate effective knowledge exchange.
Accreditation
The Dubai Campus is accredited by the Knowledge and Human Development Authority (KHDA) and fully licensed to teach its degrees in Dubai. All graduates receive a British degree that is accredited by Royal Charter in the UK.
Course content
Semester 1 (September - December)
Semester 2 (January - April)
Islamic Banking and Finance: Principles and Practices
Research Methods
Islamic Jurisprudence and Financial Law
Optional courses (three from):
Corporate Finance

Advanced Topics in Islamic Corporate Finance
Research in Finance
Emerging Financial Markets
International Managerial Accounting

Corporate Governance
The MSc dissertation is undertaken between May-August.
Islamic Banking and Finance: Principles and Practices
Semester 1 (mandatory)
This course introduces students to the practices of Islamic banking and finance. It will evaluate critically the structure, instruments, and financial modelling of Islamic banking, and contemporary debates about their effectiveness against conventional banking. On successful completion of the course, students should understand and be able to appraise key theoretical, regulatory and practical aspects of Islamic banking and finance, and their impact on economic justice, financial stability, and economic development.
Islamic Jurisprudence and Financial Law
Semester 1 (mandatory)
At the end of this course, students should conceive of Islamic banking and finance as proceeding from a specifically jurisprudential basis, which is wholly distinctive. They will understand how schools of Islamic jurisprudence permit some forms of transaction, but exclude others, through principles such as the requirement of risk-sharing within contracts, the avoidance of excessive risk and the use of real contracts. They should understand the contingent nature of property rights implicit in Islamic institutions such as waqf and zakat.
They should understand that the jurisprudential perspective is of value not in defining the types of contract which are permissible within Islamic banking and finance, but in setting out criteria against which the appropriateness of any contract might judge, and on this basis, they will understand the nature of Shari'a compliance.
Corporate Finance
Semester 1 (mandatory)
The aim of this course is to introduce you to contemporary topics in corporate finance and look at the major decisions facing a firm in areas such as capital investment decisions, cost of capital and asset pricing models, risk and real options, corporate valuations and capital structure.
Corporate Governance
Semester 1 (mandatory)
Develops an understanding of issues relating to corporate governance and the financial research methods used to approach them including principal-agent theory, investor protection, ownership structure and control, the board of directors, executive compensation and turnover, mergers and acquisitions, and state versus private ownership.
Research Methods
Semester 2 (mandatory)
The purpose of this course is to help students to develop skills in undertaking qualitative and quantitative research in both academic and non-academic sectors. Students will be given practical helps on the steps required for successful completion of the MSc dissertation.
This course covers the core statistical methods underlying much of the modern research in the fields of accountancy and finance. This theoretical exposition of core statistics will be supported by an applied data analysis (undertaken in computer labs on SPSS software), to prepare for future applied research. This course also prepares students to critically evaluate academic research papers and to undertake a literature review.
Advanced Topics in Islamic Corporate Finance
Semester 2 (optional)
This course is intended to develop an in-depth understanding of contemporary developments and debates in Islamic banking and finance covering areas such as Sukuk, Wealth management, takaful, and re-takaful, Waqf and zakat, Islamic microfinance and Islamic Fintech.
Research in Finance
Semester 2 (optional)
Covers quantitative methods used in research in the area of finance and financial markets. It will extend knowledge from the main Research Methods course by equipping students with the modern methodology applied for the time series analysis. The first part of the course is focused on the theory and the second one on practical applications in the computer lab.
Students will build models of stock and currency prices, evaluate them using different criteria and use them for the forecasts and formulation of trading strategies. They should perform their own work using real data from financial markets. By applying modern econometric methods, students will prepare themselves for their dissertation as well as for further research, either in academia or in the non-academic world.
Emerging Financial Markets
Semester 2 (optional)
This course is designed to introduce students to advances in both the theoretical and empirical understanding of financial issues in emerging market economies. This will include an examination of the starting point as well as the path to financial integration with the international economy and will address a selection of the major issues surrounding emerging financial markets. This course is also designed to assist students in identifying possible dissertation topics and data sources.
International Managerial Accounting
Semester 2 (optional)
Develops understanding and analytical skills of management accounting in an international and comparative context. Includes the changing roles of accountants in a global environment, culture, and complexity in management accounting, and managerial accounting in the strategic environment.
Programme leader
Dr Faizul Haque is an Associate Professor of Finance, Associate Director of Research, and the Director of the PG Accounting & Finance Programmes in the School of Social Sciences (SoSS) at Heriot-Watt University Dubai. Faizul completed his PhD from the University of Manchester UK, MBA from Strathclyde Business School UK, and PGCAP from Heriot-Watt University UK. He is a CPA (Australia), a Fellow of the UK Higher Education Academy, and a member of the British Accounting & Finance Association and European Accounting Association.
Faizul's research interests include Islamic accounting & finance, corporate governance & corporate finance, bank regulation, risk-taking & efficiency, social & environmental accounting, and carbon finance. Faizul has presented his research at several international conferences in the UK, Italy and France, and published papers in top international journals, including British Accounting Review, Critical Perspectives on Accounting, Business Strategy and the Environment, International Review of Economics & Finance, Applied Economics, and Research in International Business & Finance.
Application deadline
Our Dubai Campus operates a rolling year-round admissions process: as soon as one intake has closed we begin accepting applications for the next one. It is also possible for you to defer your start date for up to a year.
Most students apply 6–10 months in advance of their chosen intake. We can accept applications up until 3 weeks before the start of each intake but you should note that a late application will almost certainly mean a delay in the provision of essential administrative services, such as your student matriculation card (without which you won't be able to access the library or online services).
Last updated Sep 2019
About the School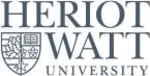 Pioneering British education in Dubai, with highly acclaimed degree programmes that meet the specific demands of local business and industry.
Pioneering British education in Dubai, with highly acclaimed degree programmes that meet the specific demands of local business and industry.
Read less