MSc in Investment Management
Home ›
MSc ›
MSc in Investment Management
Program Description
Overview
Edinburgh is a major centre for investment management with a long and proud history. The MSc in Investment Management provides key investment knowledge with a specific industry focus. A unique feature of the programme is the Current Topics in Investment Management course, where senior investment practitioners give weekly guest lectures, providing insight into the investment industry and allowing students to gain a real-life perspective on the knowledge and theories they are studying.
Discussion of academic theories and their limitations is combined with an emphasis on practical application. Staff teaching on the programme is at the forefront of research and practice in finance and investment management and most are also members of the Centre for Finance and Investment (CFI)which brings Heriot-Watt academics with an interest in finance and investment together with senior practitioners from the local financial community.
Accreditation
We have links with several professional bodies, in particular, the Chartered Financial Analyst Society of the UK.
Chartered Financial Analyst Institute® University Affiliation Programme
Our MSc Investment Management programme is recognised as an affiliated degree by the Chartered Financial Analyst Institute (CFA®) through their University Affiliation Programme.
This means that MSc Investment Management has been acknowledged as incorporating at least 70 per cent of the CFA Programme Candidate Body of Knowledge (CBOK) and placing emphasis on the CFA Institute Code of Ethics and Standards of Practice within the programme. This MSc will position you well to obtain the Chartered Financial Analyst® designation, which has become the most respected and recognized investment credential in the world.
Entry into the CFA Institute University Affiliation Programme signals to potential students, employers, and the marketplace that our curriculum is closely tied to professional practice and is well-suited to preparing students to sit for the CFA examinations. Through this partnership, Heriot-Watt University has the ability to offer up to 3 scholarships each year for students going on to the CFA Programme.
About CFA Institute
CFA Institute is the global association of investment professionals that sets the standard for professional excellence and administers the industry gold standard CFA charter. The organization is a champion for ethical behaviour in investment markets and a respected source of knowledge in the global financial community. The end goal: to create an environment where investors' interests come first, markets function at their best, and economies grow. CFA Institute has more than 148,000 members in 163 countries and territories, including 142,000 CFA charter holders.
About the CFA Programme
The CFA Programme sets a standard for developing the skills, standards, competence, and integrity of financial analysts, portfolio managers, investment advisers, and other investment professionals worldwide. It is widely considered the investment profession's most rigorous credentialing programme. Administered in English, the CFA curriculum and examinations are identical worldwide.
Course content
Semester 1
Capital Markets
Portfolio Management
One from:
Corporate Finance
Corporate Governance
One from:
Financial Analysis
International Accounting Standards
Semester 2
Current Topics in Investment Management
Research Methods
Two from:
Comparative Financial Reporting
Derivatives
Emerging Financial Markets
Research in Finance
Over the summer months, students undertake a dissertation.
English language requirements
Where English was not the medium of instruction at secondary school, applicants must demonstrate English language proficiency equivalent to IELTS 6.5 (with all elements passed at 6.0 or above). Applicants who have completed secondary and tertiary education will need to provide documentary evidence. A minimum of one-year full-time study in English will be required.
Application deadline
Our Dubai Campus operates a rolling year-round admissions process: as soon as one intake has closed we begin accepting applications for the next one. It is also possible for you to defer your start date for up to a year.
Most students apply 6–10 months in advance of their chosen intake. We can accept applications up until 3 weeks before the start of each intake but you should note that a late application will almost certainly mean a delay in the provision of essential administrative services, such as your student matriculation card (without which you won't be able to access the library or online services).
Last updated Sep 2019
About the School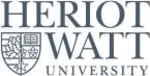 Pioneering British education in Dubai, with highly acclaimed degree programmes that meet the specific demands of local business and industry.
Pioneering British education in Dubai, with highly acclaimed degree programmes that meet the specific demands of local business and industry.
Read less