Program Description
American Hotel Academy is part of American European Education (AEE), an organization dedicated to educating students with applicable and up-to-date knowledge. Its mission is to spur the imagination of students through education. AEE encompasses 3 schools in 2 different locations (Brasov, Romania and New York, USA) independent of one another, each in a different industry or niche: American Hotel Academy – Hospitality Industry, TASTE Culinary Business Academy – Culinary Industry and Manhattan Studies Institute – Digital Marketing Industry (?).
Master of Science in International Hospitality & Tourism Business Management is offered by American Hotel Academy in partnership with Manchester Metropolitan University.
A professionally-oriented study program, as are all the programs offered by the American Hotel Academy, the course is an opportunity to complete a Master's degree in one year. In addition to solid theoretical support in the units, it integrates industry based problem identification, problem-solving options, and application. Learning is supported by exposing students to industry experienced speakers, opportunities for professional networking and to create relationships with the other students and the industry.
This is a rigorous academic degree based on the Manchester Metropolitan University standards that nurture strategic thinking abilities and decision-making skills, based on solid academic knowledge. These skills are meaningful to those who wish to apply for executive positions in the business environment related to hospitality and tourism.
The program further aims to develop a deeper understanding of the latest trends in management practices, strategic marketing, financial management, innovation and entrepreneurship, project management as well as scientific research processes and practices that can be used for the gathering of data to be used in decision making for consultancy reports or industry related research.
The program can be accessed, provided they meet the eligibility criteria, by recent college graduates, by hospitality professionals or by business professionals looking for a career shift in their business application.
The program is three semesters long delivered over one year, and it has a flexible schedule that allows keeping a full-time job. Courses are scheduled about twice a month, during weekends in Brasov. (see the Academic Calendar for actual dates).
Classes are scheduled for all day Saturday and Sunday at the American Hotel Academy in Brasov. Breaks and meals will be enjoyed on-site, allowing students to interact with the other students and lecturers. Resources offered to support studies include a research hub room, where students can work in a group, or independently; and guidance to language editing and data analysis support if required.

Study modes
The teaching language is English.
The teaching methods include debates, case studies, simulations, and individual and team projects. All these are completed by seminars delivered by lecturers (industry executives and academics with industry experience) who are willing to share their experience and explain the theoretical concepts and how they work in a daily application.
Students are assessed for each subject through a combination of examinations, projects, and assignments. The courses contain teaching assessments and reviews to constantly prepare the students for the evaluation processes required by the individual units
Online support for the individual study consists of access to the educational resources of Manchester Metropolitan University and American Hotel Academy.
Course delivery method 1 – specifically designed for Romanian students –
The program is structured so that students could still continue their full-time jobs. All classes are held over the weekends, all day on Saturday and Sunday. Students need to commit to attending all the classes in order to obtain the maximum benefit from the unit instruction and lecturer interaction.
Support for the students include:
In school classroom classes over the weekends;
Extra live contact with lecturers, if needed, on the e-learning platform;
An individual study that requires that students read the text, evaluate case studies, watch videos, as per the requirements of the units;
Visiting speakers at the American Hotel Academy;
Planned visits to the industry, allowing students to make their contacts in the industry;
Activities that allow the group to network with each other, industry personnel, and guest speakers. Many of the activities are arranged by the Academy, and the masters' students are invited to join.
Course delivery method 2 – international students –
In addition to the support indicated above:
Students who move to live in Brasov for the year of their studies will have access to a research hub room, where they are able to work on their projects and assignments during the day.
Consideration for further academic support will be done on an individual basis, dependent on the support required.
Research semester
During the third semester all students who are allowed to proceed with the independent research project and the writing of the dissertation are supported through:
Allocation of a supervisor who will guide the student through the primary and secondary research process, and the writing up of the dissertation;
Access to literature, online literature and study support;
Access to a research hub room where students can work and read in a quiet environment;
Access to assist with data analysis, if the student wishes to do statistical analysis (at their own expense);
Names of people to approach for language editing, if required by the student (at their own expense);
Access to obtain a plagiarism report of the dissertation – to accompany the submission;
Access to your lecturers for additional support, through the online platform

Degree requirements
To gain access within the final semester of the MSc program, students are required to meet the following criteria:
pass all previous semester units.
prove English proficiency of at least IELTS 6.5 (or the equivalent score for TOEFL or Cambridge). This evidence is required before the end of the second semester.
To graduate with the Master of Science International Hospitality & Tourism Business Management, students are required to complete the following requirement:
obtain a further 60 credits by writing, and defending, a dissertation paper in front of the Dissertation Committee.

Career development
Career development services
American Hotel Academy offers career development services through the Student Services Department.
Employment opportunities made available to the Academy will be accessible for students to apply for directly with the companies advertising positions.
Students who request assistance with CV writing, job application and interviewing skills can make an appointment with the Student Services Department.
Industry Connections and visits
Visiting Speaker Series: the programme has one guest lecturer per semester. Unit lecturers all have managerial experience in their field of teaching, offering a wider perspective to students, more professional experience to draw from, and providing a unique opportunity for students to gain insights into current developments in these sectors from a management perspective.
Study trips: the master students will have the opportunity to participate in study trips, in Romania.

Visits to international hotel brand sites are planned to allow students to become familiar with the brands, and their recruiting offices.
Saturday evening social networking and industry connection events in Brasov. Students will be able to network with each other, share experiences – all whilst enjoying an evening of planned events.
Industry consultancy projects
Two of the theory units, one in each of semester 1 and 2, have an industry-related consultancy project to complete for assessment.
Hospitality and Tourism Strategic Planning.
A project related to a consultancy report, done as a group, on a live company. Findings relating to an evaluation of the internal and external environmental factors affecting the company, and their options in managing these factors, will be presented by the students to the unit leader.
Project Management for Service Operations.
Students will carry out a 'real life' project to identify a hospitality or tourism development opportunity, formulating a detailed project plan for the business.
Networking
Networking is part of being a professional. Students are encouraged to start building a professional network with executives in the industry, whom they can consult with.
Developing a career means using the knowledge and contacts you have, or can ask for advice or explore connections in various companies.
Students are encouraged to form a network with other students, to share experiences, gain support from peers and increase their knowledge skills related to the Hospitality and Tourism industries.
Foundation Unit
Students undergoing the Foundation Unit will gain knowledge about the hospitality and tourism industries by completing assignments relating to the operation areas in these industries. This unit is designed to introduce the hospitality and tourism industry to students who have graduated in business but do not have tourism and hospitality experience or understanding.
Industry related application
All the theory is supported by hospitality and tourism-related application, case studies and strategic thinking to solve industry based problems.
Last updated Jan 2020
About the School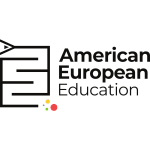 American Hotel Academy was founded in 2007 in Brasov, Romania as the first international hotel management school in the country with the main purpose of offering education & training in hospitalit ... Read More
American Hotel Academy was founded in 2007 in Brasov, Romania as the first international hotel management school in the country with the main purpose of offering education & training in hospitality to Romanian students interested in pursuing global careers. We believe in blending professionally – oriented education with applied skills training within an international setting in a variety of hospitality management disciplines that are not available at many traditional higher education institutions. This is the foundation on which the school has been built and this is how we help our students to achieve their career goals.
Read less