MSc in International Security and Law
Home ›
MSc ›
MSc in International Security and Law
Program Description
For students starting in 2019, both Danish and English language proficiency is required. Proficiency in a Nordic language (Norwegian, Icelandic, Swedish, or Finnish) will also satisfy the Danish requirement.
International conflicts and security issues have changed fundamentally over the past decades. Understanding them and managing them requires new skills. We offer this Master's program, taught by international researchers who have trained and worked at the best universities in Europe, to develop these skills in our graduates.
Contemporary conflicts and security issues are multiple, complex, and volatile. They may last for decades. Signs of progress are often deceptive, and outsiders involved in managing the conflict can experience war, development, and peace enforcement all in one day. To understand these conflicts and other contemporary security issues, and to help organizations prepare for them, we need experts who are interdisciplinary and trained to understand the complexities of these environments.
This Master of Social Sciences in International Security and Law will train you to be this kind of expert. Grounded in the world-class research done by the Center for War Studies, the program will provide you with the skills to integrate a conflict's political, juridical, and ethical dimensions in a comprehensive assessment that identifies the drivers of conflict and security issues, and what public and private organizations can do about them.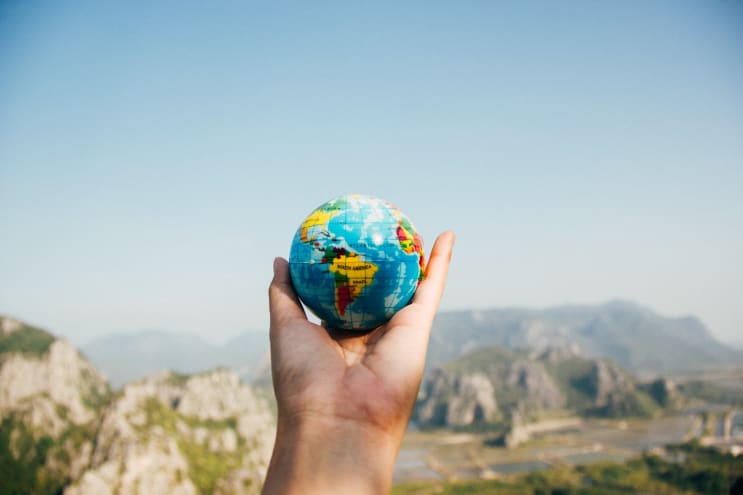 Program structure
The program is a two-year, 120 ECTS full-time study program. There are 7 core courses, several electives, and a thesis.
Core courses run in the first two semesters and are offered jointly by the Department of Political Science and the Department of Law.
Courses in the first semester introduce students to the key concepts of the program. Courses of the second and third semesters provide students with practical and analytical skills, using the theoretical knowledge gained in the introductory courses to assess specific conflicts and world developments more broadly.
Overall, this program has two trademarks. The first trademark is bringing together big ideas with concrete cases. In addition to classroom work on case studies, we offer two simulation games every year, one mandatory and one elective, to put the knowledge you gained in class to the test.
The second trademark is the integrated focus on politics, law, and ethics. While different courses balance the three areas differently, core topics in mandatory courses are always examined from these three perspectives: connecting them to their wider political, legal, and ethical context.
Finally, there are good opportunities for going abroad, either in the third semester where the student can partake in Erasmus exchanges or replace elective courses with a traineeship or in the fourth semester where the thesis can be written abroad and under long-distance supervision by one of the MOISL teachers.
Learning outcomes
Rooted in political science and law, the Master's in International Security and Law program enables graduates to work in both public and private organizations that engage in areas of conflict and security. It will provide graduates will an ability to assess the dynamics of conflict and security issues, identify possible avenues of action, and be cognizant of repercussions both domestically and internationally.
In particular, the graduate will gain these competencies:
Analytical skills rooted in political science and international law with a special emphasis on ethical issues;
The ability to develop independent and original assessments of issues of conflict and security and provide policy options for public and private actors;
The ability to work in a cross-disciplinary team to generate broader and ongoing assessments and recommendations;\
A profile attractive to organizations involved in conflict and security assessment, management, and resolution;
The skills to occupy central and important positions in these organizations and thus to help prioritize, organize, and sustain the organization's analytical capacity.
Career opportunities
With a Master of Social Sciences in International Security and Law you will be primed for a career in organizations that are involved in analyzing, managing, and solving conflicts. It can be private or public organizations, and it can be organizations that are purely analytical or more broadly engaged in all dimensions of conflicts.
Graduates in the Masters of International Security and Law have found jobs in a wide variety of sectors, such as:
Government: Ministries of Foreign Affairs, Ministries of Defense, Ministries of Finance, Missions to the United Nations, Embassies, Armed Forces, Maritime Authorities, Local Government, Police
International Organizations: NATO, NATO Defense College, UN Migration Agency, Frontex, European Parliament, European Asylum Support Office, European Union Agencies
NGOs: NGO Global Centre for the Responsibility to Protect, Mercy Corps, European Chamber, Danish Refugee Council, Danish Church Aid, ActionAid Denmark, Transparency International, Plan International, Cooperazione Internazionale
Private Companies: Investment/Insurance/Banking, Business Consulting, Legal Consulting, Brand Management, Filmmaking, Entrepreneurship
Higher Education: Ph.D. student, Assistant Professor, Researcher, University Lecturer
Last updated Jul 2020
About the School
University of Southern Denmark has created an institution of higher research and education which provides first-class educational opportunities and is cooperation partner for both public and private b ... Read More
University of Southern Denmark has created an institution of higher research and education which provides first-class educational opportunities and is cooperation partner for both public and private businesses and organisations for providing qualified labour.
Read less
Odense ,
Kolding ,
Slagelse ,
Sønderborg ,
Esbjerg ,
Flensburg ,
Copenhagen ,
Ljubljana ,
Girona ,
Beijing
+ 9 More
Less