MSc in International Project Management (Construction Management)
Home ›
MSc ›
MSc in International Project Management (Construction Management)
Program Description
Developed by leading UK academics, this programme develops the multi-faceted skill set needed to manage international projects successfully.
The teaching team has experience of delivering project management expertise spanning all five continents.
The demand for project management professionals, especially those with project management education and training, is growing rapidly. Demand in many regions is exceeding supply, as more companies adopt a project management culture and project numbers continue to grow globally.
Accredited by four leading professional bodies - the Association for Project Management (APM), the Royal Institution of Chartered Surveyors (RICS), the Chartered Institute of Building (CIOB), and the Project Management Institute (PMI) – the programme is highly relevant for those wishing to pursue a career in construction project management.
Programme Content
This programme has successfully built on the established MSc Construction Management programme (which is now a specialist pathway) and shares a significant proportion of the staff expertise and modules offered. The programme also offers several internationalised modules that further develop the utility, opportunity and synergy with existing offerings. These modules emphasise the project management skills and international perspective visualised for a graduate from the programme. They introduce a range of subjects pertinent to international construction and project management such as International Construction Project Finance.
Research Methods is embedded within the core Dissertation module which is intended to give the student the skills necessary to conduct in-depth research both academically and in industry. Participation in the Dissertation Away event also provides an invaluable opportunity for students to informally discuss issues of conducting research for a dissertation and to introduce them to the processes involved.
The programme has at its core the following modules:
Project Management –will provide a deeper understanding of project management in relation to both the principles of project management and the planning of projects using appropriate industry standard software and concepts.
Construction Management, which will provide a full conceptual understanding of the construction industry from a senior management perspective. The module will also integrate some elements of the APM competencies in integration and scope management –an essential aspect of APM accreditation.
Construction Economics and Procurement take a macro overview of the structure of the construction sector including materials supply and relationships with the economy as a whole. The Management of Safety, Health and Environment Project Risks -emphasis will be on abstracting the fundamental and universal principle of sound risk management of safety, health and the environment as well as examining Safety Management Systems and the concepts of training, behavioural safety and safety culture. Risk and Value Management examines methodologies for risk identification, analysis, acceptance and transfer are vital elements to the success of a project as well as value management techniques
Over and above these core modules listed above, the programme embodies a range of potential electives/options that reinforce the professional requirements of the modern construction industry. These modules emphasise a range of skills including Construction Contracts and Disputes, Construction Financial Management, Strategic Management in Construction and Property Enterprises, Energy Audit & Energy Asset Management and the Oil & Gas Industry.
Educational Aims of the Programme
The general educational aims of the programme include the following:
Be provided with the knowledge and skills to equip them for a career as a project manager within the construction industry in the UK and internationally;
Develop competence in a range of appropriate specialist areas;
Develop the critical and analytical powers of the student in relation to the analysis of differing views on emerging concepts and to enable them to evaluate these against a background of a constantly changing industry;
Gain the skills to adapt and respond positively to change;
Develop critical, analytical problem-based learning skills and the transferable skills to prepare them for employment as a project manager within construction;
Enhance the development of their communication skills;
Further development of the skills required for his/her employment;
Receive a learning experience that promotes and encourages a culture of lifelong learning students for further study in the context of his/her continuing professional development.
Construction Management Pathway
Developed with the support of the Construction Industry Training Board (CITB), the programme is designed to meet the increasing demand for innovative and far-sighted construction managers.
It offers a choice of modules covering the wide variety of skills that modern construction professionals need. This comes from a growing drive to find sustainable and environmentally sound construction methods and innovative management practices to replace traditional procurement routes and management methods.
The programme covers the skills that modern construction professionals need in order to meet the challenges of the industry. It provides recent graduates and experienced professionals with an outstanding opportunity to upgrade their skills in order to enhance their career choices.
Module Information
Strategic Management in Construction and Property Enterprise: The module develops insight into the strategic decision-making processes necessary for organisations to establish and meet organisational goals. It also examines the types of strategies and how they may be successfully utilised.
Contemporary analytical techniques are reviewed and evaluated. Factors which influence Corporate Strategy are considered and contextualised in relation to the construction and property industry and constituent enterprises.
Cost & Fees
Tuition fees need to be paid to the university however some students are eligible for tuition fee support. The fees and financial support that are relevant to you depend on where you lived before coming to university.
| | | |
| --- | --- | --- |
| Nationality | Annual tuition fees (Full-time) | Average annual tuition fees (Part-time) |
| UK (including Scotland) and Europe | £8400 | £2800 |
| International (outside Europe) | £12600 | £4200 |
Entry Requirements
All entry requirements listed here represent the requirements for entry to the programme that is normally sought. The Admissions Team may assess additional evidence to assess your eligibility, however, depending upon your full academic/employment background.
Typical Entry Requirements
UK Honours degree (or equivalent) 2:2 in any construction, surveying or engineering related subject. Alternatively, applicants with UK Honours degree (or equivalent) 2:1 from other backgrounds or full membership of a chartered built environment professional institution (eg MRICS, MCIOB, ARIBA, MICE, MAPM) will be considered.
Other academic and vocational qualifications
Each application to GCU is considered on an individual basis. If you do not have the typical academic entry qualifications, but can demonstrate relevant work experience and/or credits from recognised professional bodies, you may be eligible to enter this course via the University's Recognition of Prior Learning scheme.
English Language
An academic IELTS score of 6.0 (or equivalent) with no element below 5.5.
International Pathways
International students who do not meet the academic requirements may be eligible for the International Graduate Diploma programme. Successful completion of this INTO course with the required grades means guaranteed a conditional offer of a place on the degree programme at Glasgow Caledonian University.? If you do not meet the English language requirements, you may be eligible for the English for University Study programme.
Last updated Feb 2020
About the School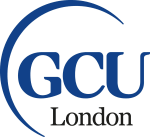 GCU London is a professional postgraduate university campus of Glasgow Caledonian University (GCU), located in an ultra-modern environment in the heart of London. Situated in Spitalfields, one of Lond ... Read More
GCU London is a professional postgraduate university campus of Glasgow Caledonian University (GCU), located in an ultra-modern environment in the heart of London. Situated in Spitalfields, one of London's most attractive locations, GCU London is in proximity to the capitals globally recognised financial and fashion industries. The campus offers a range of MBA and courses, high quality teaching and links with international businesses. GCU London provides students with an enriching and diverse learning experience underpinned by a vibrant international, intellectual and cultural life. We attract students from over 56 countries, from a range of backgrounds from all corners of the world.
Read less