MSc in International Marketing and Management
Home ›
MSc ›
MSc in International Marketing and Management
Read more about this program on the school's website
Program Description
International Marketing and Management
According to Peter Drucker, "Because the purpose of a firm is to create a customer, the firm has only two basic functions: marketing and innovations". According to this, marketing is one of the functions the most essential in the organization. In short, the objective of marketing is to create value, communicate value, collect value from the firm's customers thus increasing the overall value of the organization. Marketing is the organization's most important source of knowledge about markets, while also being the face of the organization that most customers and stakeholders see. The purpose of the program is to educate market-oriented leaders who through cutting-edge research-based training will work for the best world companies.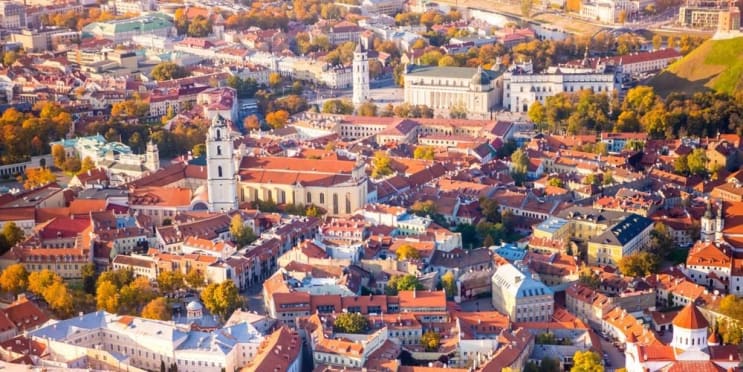 PROGRAM FOCUS
The overall goal of the program is to provide students with knowledge, skills, values, and attitudes related to international marketing management. The program's specific focus is on a comprehensive examination of all major components of marketing management strategies and their integration. The program is structured on three main pillars: marketing, the financial implications of investments in marketing, and research. The overall marketing management approach in the program is very analytical and stresses the marketing skills required to influence the level, timing, and composition of demand for a product, service, organization, place, person, idea, or some form of information. The degree is tailored to the needs of managers operating in highly turbulent international and local environments.
The Master of Science (MSc) in International Marketing and Management is a rigorous and unique academic program exposing students to international business and academic environments, thus, preparing them optimally for a career in international business.
PROGRAM DETAILS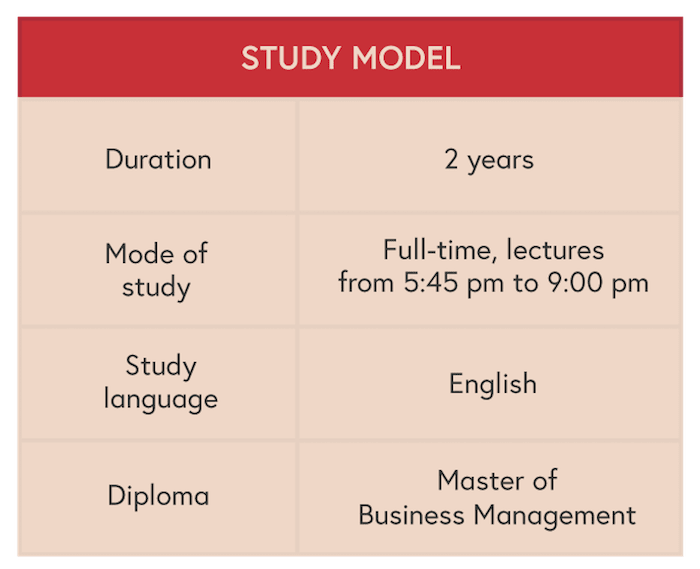 EXCHANGE PROGRAMS
Master's students can spend an exchange semester in one of 20 partner universities in 13 countries across Europe and Asia.
DOUBLE DEGREE OPTIONS
The double degree is exclusively awarded to students who spend the second year of their two-year program at the chosen double degree partner university:
BI Norwegian Business School
Tias School for Business and Society
INSEEC Bordeaux
Kedge Business School
Tilburg University
International Marketing and Management: subjects
1 YEAR
1 SEMESTER
Advanced Topics in International Management (GRAV028)
Corporate Responsibility (GRAV003)
Multivariate Statistics (GRAV007)
Services Marketing (GRAV020)
Marketing Research (GRAV029)
2 SEMESTER
Research Methodology (GRAV001)
Advanced Corporate Finance (GRAV012)
Brand Management (GRAV022)
Marketing Metrics (GRAV023)
International Consumer Behaviour (GRAV010)
2 YEAR
1 SEMESTER
New Product Development and Service Innovation (GRAV025)
Sales Negotiation and Salesforce Management (GRAV026)
Microeconomics of Competitiveness (GRAV027)
Strategic Marketing (GRAV024)
Digital and Social Media Marketing (GRAV030)
2 SEMESTER
Last updated Dec 2018
About the School
Since starting its activities in 1999, ISM University of Management and Economics had one aim from the very beginning – to offer innovative, qualitative studies and training of management and economic ... Read More
Since starting its activities in 1999, ISM University of Management and Economics had one aim from the very beginning – to offer innovative, qualitative studies and training of management and economics for creative, ambitious young persons and already experienced business managers. Customer Recognition (students, businesses and alumni), International Recognition and Sustainability. Quality and internationality have become the most important priorities of the University's activities. This aim has been evaluated by International Quality Accreditation (IQA) awarded to ISM in 2006 by the Central and East European Management Development Association (CEEMAN), thus certifying that ISM belongs to universities that offer the most advanced business studies in the region.
Read less