MSc in International Management – MIEX
Home ›
MSc ›
MSc in International Management – MIEX
Program Description
THE PROGRAM AIMS TO:
Offer a Master degree in English, the language of international business, in International Business, will allow students to orient themselves toward international careers while providing a sound foundation in marketing, finance, logistics, economics, and law.
Assemble a dynamic group of students from different countries and cultures.
Allow students to acquire expertise in a specific economic zone (2nd year), and to learn the language of that zone. Upon graduation, students will have the skills needed to work for an international company.
TWO-YEAR PROGRAM
Students will study first at ICN in Nancy and then in Italy at the University of Bologna. Upon completion of courses, each student must complete an applied research project within an international company. The Field Work will take place from April to July for 3 months at the end of the 1st-year program.
During the 2nd year, students will attend courses at one of the 2nd year partner institutions (UFRGS, ECUST, LaSalle, MGIMO or ICN Berlin) followed by either a Master Thesis or an internship. The Project Work will take place from January to June for 6 months during the 2nd-year program.
All successful candidates will obtain a MIEX International Executives Master in International Management from Bologna University and the MSc in International Management from ICN Business School. According to your chosen overseas university, you may be eligible for a 3rd diploma, either the Master in Management for Brazil; the Maestría MIEX-International Executives for Mexico; a Master in International Management for Russia; an MBA degree (Master of Business and Administration) for China.
Please find out more information about the program content by visiting the Website of ICN Business School.
Requirements
The program is open to graduates holding one of the following diplomas:
French students: Maîtrise or BAC+4 degree.
International students: Bachelor's degree or equivalent (3-year university degree).

Admission selection
Selection will be made on the basis of the completed application submitted and an online interview. The application should contain: certified academic transcripts from all universities attended, a curriculum vitae, a covering letter, and attestations of languages.
Copy of the Certificate(s) of language(s) indicating level achieved [for non-native speakers of the language(s) required]:
English language: TOEFL (79-80 IBT), TOEIC (750-800), GMAT (550), IELTS (6,5), Certificate of Cambridge (level C).
The admissions jury will meet each month from January to July for French students.
Internationanl admissions are processed on a rolling basis.
https://icn-artem.com/international-admissions-2020

Practical information
Length of studies: 2 years of studies.
Campus locations: Nancy (France) and Bologna (Italy) for the 1st year program + Berlin or a Partner university chosen for the 2nd year program.
Language of study: English
More information about the program:
https://www.icn-artem.com/en/formation/msc-international-management-miex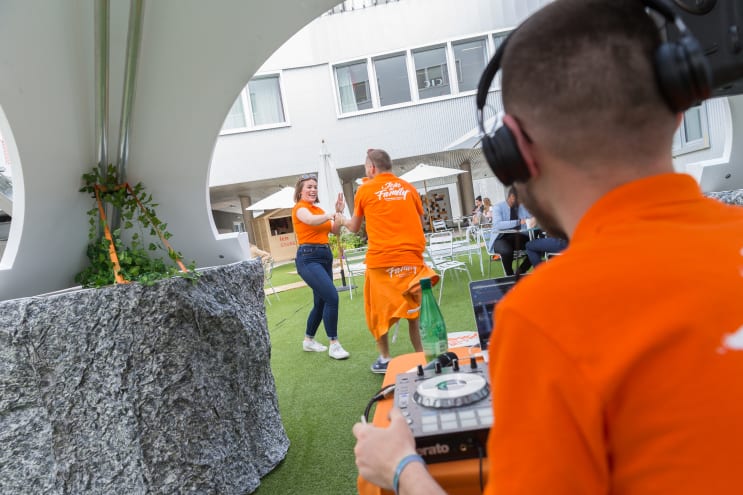 Last updated Nov 2019
About the School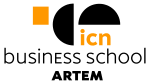 ICN Business School is a French Management School that encourages students to step forward and undertake professional plans.
ICN Business School is a French Management School that encourages students to step forward and undertake professional plans.
Read less