MSc in International Food & Beverage Management
Home ›
MSc ›
MSc in International Food & Beverage Management
Program Description
For a successful career in the Food & Beverage sector as Managers, Executives, and Entrepreneurs.
Objectives of the Program
The program is open to everyone passionate about the F&B industry and who wants to work in it from a management perspective. You don't have to be a "specialist" in the F&B sector to be admitted. You will have the opportunity to strengthen your general Management skills through courses covering Marketing, Finance, Sales, HR Management and different Strategy areas.
Once you have completed the program, multiple scenarios will be open in a multinational company or in a small-medium enterprise, in a start-up or in a consolidated business in Europe or around the world.

Innovative and Operational
This MSc offers you all the elements of a high-level Master program with an innovative approach offering the first-hand experience with more than 20 days of company visits, meetings with top managers from the Food & Beverage Industry, tasting sessions in regions known for food excellence like Piedmont, Tuscany, and the Champagne Region.
Spokespeople from well-known international Food and Beverage companies will give tips and tricks on how to successfully develop new products and ideas and how to enhance your personal network.
An internship, interactive lectures based on case studies, integrated teamwork and oral presentations, as well as operational Labs and business games, will make this MSc unique and innovative and give you a very practical preparation to successfully enter this sector.
Testimonial
"The IFBM program is a perfect balance between theoretical sessions and practical experiences provided by case studies, value-adding testimonials of highly skilled managers and company visits. Moreover, the four-month company project, in close collaboration with company management, allows us to get a taste of the real-life experience. This general hands-on approach gives the master students the chance to get full insight into the many opportunities the food & beverage industry offers." Michelle VANDAMME, Belgium, Class of 2016
Key Features
The MSc in International Food and Beverage Management represents a unique learning experience characterized by its five pillars of strength:
Hands-on Approach

with interactive lectures based on international case study methodology, integrated teamwork, oral presentations, role-play, business games, outdoor team building activities

International experience

. This program allows you to interact with a multitude of cultures and managerial styles thanks to ESCP's global faculty, international class mix, and a large corporate network.

The huge potential of the Food & Beverage sector

. It's a pillar of the EU economy. With 4.2 million employees throughout the EU, €1,109 billion in turnover and a positive trade balance of almost €35 billion (source: FoodDrinkEurope2018).

Strong partnerships with major leading companies in the Food & Beverage industry.

There is great corporate network involvement at each step of the learning experience, through seminars, consultancy projects, company experiences, internships and career days.

German Master of Science Degree

: by attending an extra semester at the Berlin campus students can obtain the German Master of Science degree (MSc) in Economics and Management, with a specialization in Food and Beverage Management.
Curriculum
Our program targets your expertise
The MSc in International Food and Beverage Management will help you to build your future career step by step and become a manager or an entrepreneur in the Food & Beverage sector.
The program focuses on the Food & Beverage industry with a trans-national approach, and cover all the fundamental competencies needed to succeed in this sector. You will have the chance to study across Italy and France.
All the Professors and Facilitators involved have a strong professional background with many years of work experience in their field of competence and an international academic curriculum and background.
A learning approach truly businesslike
The link to the business environment of this program is boosted by testimonials from the corporate network (such as Ferrero, Barilla, Lavazza, Cameo, Grom, etc), who will bring their professional experience and food & beverage expertise into class. This MSc proposes a well-balanced methodology, encompassing and combining highly interactive lectures and professional experience with a final Master's Thesis and an International Internship to apply management knowledge and methodological skills to a specific research subject.
A one-year full-time program
The program begins in September* for a total of 450 hours of classes. You have to be proficient in English to follow these courses.
It is organized as follows:
Core Modules -

General Management in the Food and Beverage industry

Advanced Modules -

Drill-down in the Food & Beverage industry

In-company Experiences -

More than 20 days of in-company experiences, meeting top managers and tasting products

Professional Mission -

A professional mission in the form of an in-company internship of at least 4 months

Professional Thesis -

Writing and defending a professional thesis

German Master of Science -

Opportunity to obtain 30 ECTS extra, strongly recommended for people joining the program with a Bachelor degree only
Testimonial
"Our teachers are very professional and all great in their respective fields of expertise. They currently work or have worked in/with the food & beverage sector. This work experience mixed with there teaching skills is a delicately mixed cocktail of knowledge. «20 years of experience cannot be read in a book» is the most appropriate expression that can be used to describe the tractor of knowledge we are able to receive from our professors. I can confidently say that the ESCP IFBM teaching methods which divide the learning between Theory and Practice are ultimately the most effective way to learn." Axel BARAT, France, Class of 2016
Careers
Once you have completed the Master multiple scenarios will be open in a multinational company or in a small-medium enterprise, in a start-up or in a consolidated business in Europe or around the world.
International career opportunities as
Marketing Manager

Brand Manager

Product Manager

Food & Beverage Department Manager

International Regional Manager

Communications Manager

Export-Import Manager

Entrepreneur

Supply Chain Manager

Product and Business Developer
Important advice from top managers of the Food and Beverage sector
Testimonial
"Before starting this Master at ESCP, I hoped that it would give me an insight into the F&B industry before I dived headfirst into it. I knew I wanted to become a restorer, but I had no real knowledge about how to go about doing that. This program was what I needed to help me reach my career goals. Even more so, I had also hoped that I would not only learn about F&B Management from my professors and experts in the field but that I would learn from my peers around me. Meeting people from different cultures, and traveling to some of the best and most beautiful places in the world, to learn together and from each other was my highest expectation, and the most fulfilled." Alliana BOVELL, Jamaica, Class of 2016
Admissions
Requirements
Bachelor or Master's Degree in any field of study

English fluency (level C1)
What is considered a plus:
Previous work experience in the Food & Beverage sector

A little knowledge of a second foreign language
Procedure
Step 1: Application Form
Applications are made online. Carefully complete the online application form, print it and send it before the deadline specified in the Admission Calendar providing the following required documents:
A copy of your ID card (double-sided) or passport.

The original or certified copy of your degree certificate.

The original or certified copy of your grade transcripts covering all years of university study.

An up-to-date curriculum vitae.

GMAT or GRE certificate, or complete an SHL alpha-numeric reasoning test.

An English language certificate for non-native speakers who have not studied their degree in English*.
*We require the following minimum scores on the tests:
TOEFL written test: 600 – TOEFL IBT: 100 – TOEFL computer-based:250–; IELTS: 7
Candidates without any language qualification certificates can be tested on-campus the same day of the interview
If you have been declared eligible you will be invited to the 2nd step of the process.
Step 2: Tests and Personal Interview
Tests and personal interview are taking place at the Turin Campus.
Online verbal and numeric logic test (GMAT holders exempt)

Personal interview

English test: written + oral + listening (holders of official level C1 English certification are exempt - please ask the recruiter if your certification is valid)
Step 3: Admission Response
In about 3-4 weeks you will be contacted by our program manager of the specialized international Master and know if you have been admitted.
Fees & Financial
Application Fees
A payment of €130 for application fees payable to CCIP ESCP.
Fees
The fees for the academic year 2020/2021 are set at €27,000.

Tuition fees cover all lessons and materials as well as "Chef for a Week" in the Italian Food Valley, all company visits in Piedmont, Tuscany and the Champagne Region for a total of more than 20 days, consultancy projects, lectures, and all other highly interactive activities.
Last updated Jan 2020
About the School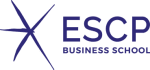 The Turin Campus, founded in 2004, is a young campus who experienced rapid growth. With the enthusiasm of a start-up, it firmly believes in entrepreneurship and the strong development of successful in ... Read More
The Turin Campus, founded in 2004, is a young campus who experienced rapid growth. With the enthusiasm of a start-up, it firmly believes in entrepreneurship and the strong development of successful initiatives.
Read less