MSc in International Fashion Marketing
Home ›
MSc ›
MSc in International Fashion Marketing
Program Description
The global fashion industry is valued at over two trillion dollars and represents one of the largest economies in the world.* With the growth of digital advancements and consumer power, the international fashion world is in the market for transparent, ethical and customer-driven strategies.
Answering the call for specialist graduates with disciplines in both fashion and marketing, the MSc International Fashion Marketing has been redeveloped alongside industry to bring you the practical, technical expertise that you need to compete and thrive in this dynamic industry.
Fashion marketing is continually evolving alongside technology and an increasingly accessible marketplace.
* McKinsey and the Business of Fashion, The State of Fashion 2017
Your career
You'll become part of a niche but diverse student community, experiencing a truly international working environment, learning from peers and teaching staff from around the world, gaining real insight into the major similarities and differences in approaches to fashion marketing and consumers globally.
You will develop:
a deeper understanding of the real world issues that affect the fashion industry from a UK and global perspective
responsible decision making and ethically driven behaviours
creative skills in key fashion marketing areas, such as branding, communications, consumer insights through visual presentations, videos and workshops
finely-honed practical application knowledge led by industry work experience
Your masters experience is enhanced by workshops and guest speakers. You'll explore the fashion market in Milan visiting a fashion assembly which hosts fashion students, academics and brands from all over the world. An industrial placement provides much needed networking opportunities and a chance to keep your practical skills sharp during your postgraduate study.
What you will study
Contemporary Issues in International Fashion Marketing
You will develop the knowledge and skills to critically examine contemporary international themes within the dynamic and fast-paced business of fashion, while gaining an understanding of sustainable and ethical practices in the marketplace. As part of this module you will participate in a trip which allows you to explore the fashion market in a real world context.
Fashion Brand Creation
You will learn the concepts of branding and brand management and undertake an in-depth exploration into the elements of brand identity. Our professional workshop series includes digital tools that will challenge and enhance your critical and creative competencies. The ultimate aim of this module is to enable you to showcase your knowledge and skills to future employers through the production of a new fashion brand concept.
Omnichannel Fashion Communication
The complexity of contemporary marketing communications is explored as we highlight the importance for fashion brands of transmitting a relevant, consistent image and message through an integrated marketing communication strategy. You are encouraged to emulate practitioner activity through industry standard assignment briefs designed to be both creatively and commercially challenging.
Consumer Behaviour in Fashion
Central to the marketing concept is the need for companies to gain an understanding of the issues that influence and shape behaviour in different environments and contexts. You will learn to incorporate local, European and Global aspects of Consumer Behaviour in fashion, and analyse the importance of understanding consumers when formulating a marketing strategy in a digital market place.
Fashion Buying, Merchandising and Logistics
This module gives an overview of the process of buying, merchandising and logistical functions within a fashion organisation by discussing each step from product concept through to delivery of a customer proposition on the shop floor. We include a project with an established fashion company, where you are responsible for buying and merchandising activities, giving you experience in a real world context.
International Fashion Marketing Planning and Strategy
This module uses the technique of active learning to prepare and enable you to work confidently in a marketing environment, as your skills and knowledge are tested through participation. You will be able to critically analyse and evaluate market opportunities in an international context, in preparation for a career in a senior marketing position.
Ethics, Governance and Responsible Leadership
By examining the private, public and social enterprise sectors, you will be equipped with a set of analytical tools and concepts to drive responsible decision-making, whilst highlighting the difference between compliance and ethically driven behaviours. You will gain a theoretical and practical understanding of real world issues, from a UK and global perspective, and learn from the PRME related principles and the Common Good attributes which are central to this module.
Applied Professional Practice
Following on from the knowledge you have gained in Ethics, Governance and Responsible Leadership and with a focus on self-reflection, in this module you will develop your professional competence by undertaking a professional engagement activity. The link between these two core modules reinforces the significance of ethical and responsible decision making and leadership within your future career.
Masters Research Project
The final element of the programme is the Masters Research Project which provides you with an opportunity to design and undertake a piece of original research. You will apply methods and theories that are commonly used within International Fashion Marketing and with the support of internationally published literature demonstrate best practice in this field.
Entry requirements
All entry requirements listed here should be used as a guide and represent the minimum required to be considered for entry. Applicants who are made a conditional offer of a place may be asked to achieve more than is stated.
Typical Entry Requirements
UK Honours degree 2:2 or equivalent
English Language
Academic IELTS score of 6.0 (or equivalent) with no element below 5.5.
Additional Information
Other academic and vocational qualifications
Each application to GCU is considered on an individual basis. If you do not have the typical academic entry qualifications, but can demonstrate relevant work experience and/or credits from recognised professional bodies, you may be eligible to enter this course via the University's Recognition of Prior Learning scheme.
International Pathways
If you do not meet the English language requirements, you may be eligible for the English for University Study programme.
Fees and Funding
The tuition fees you pay are mostly determined by your fee status. What is my student fee status?
Tuition fees 2018/19
Home: £5500
RUK: £5500
EU: £5500
International: £12600
If you commence your studies in September 2018 or January 2019, these are the annual or module fees that apply to the duration of your course; however, fees are subject to change. For full details on how fees may change read our fees and refund policy.
Additional costs
In addition to course tuition fees, you may encounter additional costs during your time at University.
Scholarships
We provide high-quality education for a fair price; as the University for the Common Good, we are committed to offering accessible higher education for talented students by keeping our tuition fees low and providing a generous scholarship package of over £2.5 million per year.
If you have any questions or enquiries regarding scholarships available for 2018/19, please feel free to contact the student enquiries team.
International Student Start Dates
For new international students, orientation events start on 14 September 2018. This extra time is specifically designed to assist new international students in settling into the UK and GCU prior to the start of general student induction and teaching.
There will be a whole host of fun and informative activities taking place during this period, including campus and city tours, as well as welcome events where you can meet other international students.
EPAS Accredited
MSc International Fashion Marketing is accredited by the European Foundation for Management Development Programme Accreditation Scheme (EPAS). GCU is one of just 77 institutions across 36 countries to achieve EPAS accreditation.
This endorsement provides assurance that the degree is designed and delivered in a manner that is both academically rigorous and has practical relevance for students in today's global environment.
CIM Accredited
The Chartered Institute of Marketing (CIM) is the leading professional body for marketers worldwide and exists to develop the marketing profession, maintain professional standards and improve the skills of marketing practitioners.
GCU has joined forces with CIM to give students the opportunity to gain professional qualifications through CIM Graduate Gateway. CIM qualifications are highly sought after by employers, and map alongside our own degrees which ensures we are equipping students with the best opportunities for a successful marketing career.
Last updated Feb 2020
About the School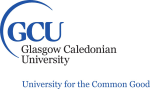 Corporate responsibility and sustainability are fundamental concerns for every organisation. The Glasgow School for Business and Society seeks to address the complex challenges of the global economy, ... Read More
Corporate responsibility and sustainability are fundamental concerns for every organisation. The Glasgow School for Business and Society seeks to address the complex challenges of the global economy, while delivering social benefit to local and global communities.
Read less
Accreditations