MSc in International Economy and Business
Home ›
MSc ›
MSc in International Economy and Business
Program Description
This program is designed to:
educate the future managers of large and medium-sized enterprises
train economists who can provide decisional support for governmental and non-governmental organizations and companies of all sizes,
as well as analysts who will identify the changes and challenges of the global economy.
The courses in the program range from the fields of international business and economics to international politics, reflecting upon the current issues of the world economy, impact of globalization, sustainability and professional ethics.
Our curriculum is strong in both theoretical and practical aspects, student participation and critical thinking are encouraged. You will be involved in research projects where you present your own results, you will meet members of the Hungarian regional business community and local and foreign experts from both the private and public sectors. You will have the opportunity to be a member of various study groups (e.g. AIESEC, Consulting Club), do an optional internship in your preferred field, or spend one semester abroad studying at an Erasmus partner university. A Double Degree program is also available.
Our professors and lecturers have been teaching, researching and working in the international environment (e.g.USA, China, UK, Germany, Brazil), and bring their years of expertise to our university from all over the world.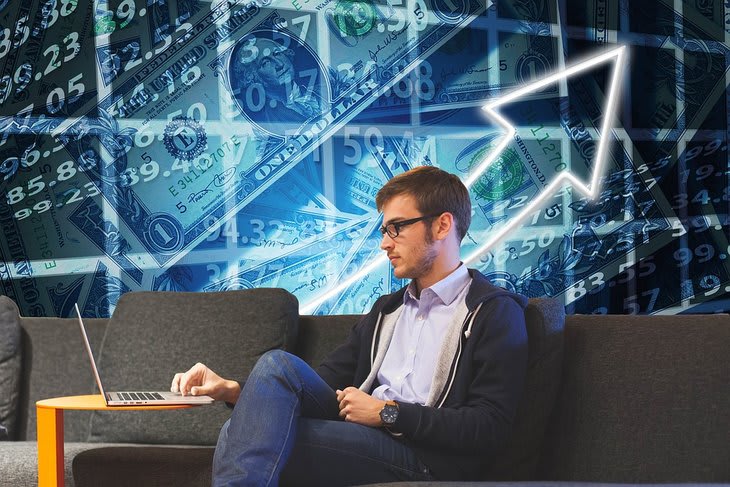 Our graduates:
Have a comprehensive knowledge of international economic and business theories and their practical relevance
Understand the operations and the working networks of enterprises
Are capable of analyzing and solving problems using mathematical, statistical and econometric models - and understanding their limits
Possess analytical tools required to dissect international policies
Have an extensive knowledge of the EU
Understand the functioning of financial markets
Know how to manage projects and people professionally and ethically
Are well acquainted with researching and writing analytical papers
The graduates of the program start their careers in the business, governmental or non-profit sectors. They work for companies such as IBM, KPMG, Morgan Stanley, Prezi, MOL, OTP; international organizations such as OECD, EU, UN, and NGOs; the governmental sector; or doing their Ph.D. studies.
The degree awarded to our students is acknowledged internationally.
Core Courses of the First Year
Comparative Economics
The aim of the course is to understand the logic and the different forms of industrial and post-industrial economies. What are the economical and social differences between the capitalist and socialist (communist) countries? Why did state socialism collapse in Central and Eastern Europe? The course provides a solid theoretical basis for the comparative analysis of the social transition in Eastern Europe and China.
Economics of Transnational Corporations
What are the wider world economic effects of the TNC's activities? What are the driving forces behind these vast companies? How can their behavior and strategy be influenced by nation states? This course aims to steer clear of oversimplifying generalizations concerning TNC's and embraces a more in-depth and complex approach. Contains Complex theoretical knowledge, seminar group work, simulation games.
International Economic Order
This course provides a solid ground for a better understanding of the logic behind real-world events in the global economy, utilizing a unique approach by combining international economics and international political theory.
International Economics
A generalized economics course in the light of world events and economic analysis, drawing attention to issues of economic policy and world trade alive and important today. You will be involved in group mind-mapping exercises based on relevant topics, and we will strengthen your problem-solving skills with theoretical and mathematical knowledge.
International Financial Markets
How do global and regional financial markets work? How are interest rates and exchange rates determined? What techniques are used to make international investment decisions? Contains: highly theoretical and analytical lectures + seminars with real-world exercises relating to investment decisions
International Political Economy
In our Master Program of Economy and Business, it is useful to see economics from two angles: the enterprise and its socio-economic environment. The strategic input for companies is managing these interfaces with its environment, which is created and influenced by government and its impact on competition and industrial policy among other. Contains: real-life examples from multinational corporations
Advanced Quantitative Methods
This course covers all the advanced statistical methods you need for measuring macroeconomic performance, including calculation of different economic and social indices and beyond GDP indicators. Throughout the course, the most up-to-date international statistical methods and the main sources of data distortions will also be discussed. Contains: teamwork on case studies
Development Economics
The course contains intense multi-disciplinary training with both macroeconomic and microeconomic approaches to identify the major challenges and the changing reality of the Global South.Introducing relevant theories, best practices, new concepts and case studies to improve the ability to think critically, whilst using clear methodology. Contains: Intense group work, interactive lectures, discussing issues
Economics of Global and Regional Integration
Globalisation conceived as a global integration. There are more than 150 regional integrations in the world, the most advanced among them is the EU. The course gives you an overview of forms, costs, and benefits of integration from free trade area to economic union, mentioning actual issues. You will strengthen integration analysis skills, ability to professionally value a political and/or economic cooperation.
International Business Economics
The course focuses on international strategies and operations of enterprises, management concepts, and techniques. Contains lectures, discussions, group projects.
Second Year Specializations:
International Development
This specialization reflects on the hottest issues of globalization - climate change and sustainable development, institutions and policies of development, migration studies, peace security and conflict studies.
International Economic Analysis
Subjects covered in this specialization include international business strategy, financial management, banking reforms and trade policies. Everything that a decision maker or a well-prepared economic analyst needs to be aware of.
Economy and Business in Central and Eastern Europe (available for incoming students taking part in the Double Degree Program)
The subjects of this specialization focus on the challenges of economics, business and politics that Central and Eastern Europe has been facing, to gain a special knowledge about this region and make the most out of the opportunities which may arise. Our university provides a wide range of elective courses so you can specify your knowledge and skills.
We will also help to develop your thesis writing skills and English academic vocabulary in the framework of a "Research Design course".


Any questions? Send us a message.
Your Bachelor's degree is not in the fields of economics? Don't worry, you can apply anyway and we will provide catch up courses for you.
Last updated Jan 2018
About the School
The Faculty of Social Sciences and International Relations has been rated to be the country's leading university institution for study of the social science. The staff's outstanding teaching quality a ... Read More
The Faculty of Social Sciences and International Relations has been rated to be the country's leading university institution for study of the social science. The staff's outstanding teaching quality and the innovation of its research account for its academic reputation.
Read less