MSc in International Economic and Social Justice
Home ›
MSc ›
MSc in International Economic and Social Justice
Read more about this program on the school's website
Program Description
The MSc International Economic and Social Justice is designed to provide you with the knowledge and skills which will allow you to evaluate and assess economic and social policy interventions. The programme will also enable you to consider how such policies could be improved.
All of the modules on the programme are designed to address real-world issues around economic and social justice. The concept of social justice is based on the advancement of human rights and equality and this programme is designed to utilise economic analysis to evaluate and improve existing policies designed to promote social justice. By the end of the Master's programme, you will have developed a deep understanding of the public policymaking process and have enhanced your quantitative and qualitative skills in analysing policy from a socio-economic justice perspective.
This is a research-led Masters degree. The in-depth programme of study will develop your outlook and capacity for critical analysis. Contemporary policy challenges shape the course; with a focus on issues including poverty and income inequalities, environmental degradation, migration, globalised labour markets, gender discrimination and the gender pay gap, public service reform and changing global economic structures.
The programme makes extensive use of the skills, knowledge and research undertaken by the Women in Scotland's Economy (WiSE) Research Centre for Economic Justice based in the Department of Economics and Law. You will also benefit from the research strengths within the Glasgow School for Business and Society. The school is a leader in the field of gender and feminist economics and is also at the forefront of research in the fields of migration, economic inequality and globalisation.
It is a student-centred, practical and participative environment. You will study alongside graduates from other disciplines and backgrounds. You will acquire solid analytical skills backed by theoretical understanding.
What you will study
Course structure and modules
The programme has four 15-credit modules in Trimester A. Trimester B has four 15-credit modules. A 60-credit Masters Research Project (MRP) spans Trimesters B and C.
In addition to the MRP, all programmes share a further two modules. 'Ethics, Governance and Responsible Leadership' gives you exposure to the Common Good principles that drive the University and the School. 'Applied Professional Practice' offers you the opportunity for extended workplace experiences.
Trimester A
Global Political Economy: This module provides students with the analytical tools needed to understand the contemporary world economy within a historical context and to analyse different trends, issues and dynamics of social, cultural, religious, political and economic environments shaping our day to day life. The module takes an interdisciplinary approach to understanding and addressing theoretical issues underpinning the economic realities of our world today. In this way, the module offers a comprehensive understanding of the global political economy and its structures, agencies and processes. This module will be taught via a combination of lectures, seminars and workshops.
Human Rights, Gender and Development: You will learn across three interlocking subjects: human rights - principles and norms; gender concepts and analysis in practice; development – critical engagement with development paradigms, institutional policy and practice, and the application of gender analysis in development.

Working from feminist economics and critical public policy perspective, the module content and approach support independent learning and development. We encourage you to think beyond accepted norms about how institutions work and the gendered effects of policy and resourcing decisions and institutional practice.

Economics of Inequality: This module examines the nature of economic inequality at a conceptual, theoretical and empirical level. It provides an overview of the current state of international research on economic and social inequality.

The module details the extent of economic inequalities in both a local and global context. It provides an overview of the analytical methods used in economics for the study of inequalities. It also examines the role of the state in improving or continuing these, both in principle and in practice. From both orthodox and heterodox perspectives, it reviews key concepts within the discipline. It traces the development of different schools of thought assessing the impact of the dominance of neoclassical economics. Specifically, it considers topics such as the welfare state, social policy, care, poverty and income inequality, gender and alternative economic systems.

Ethics, Governance and Responsible Leadership: The module creates the groundwork for ethical governance and responsible leadership issues in relation to business. It looks at the private, public and social enterprise sectors.

The aim of this module is to equip students with the analytical tools and concepts to drive responsible decision-making. It also highlights the difference between compliance and ethically driven behaviours. The module will, therefore, incorporate both a theoretical and practical understanding of real-world issues, from the UK and global perspective.

Principles for Responsible Management Education (PRME) related principles and the Common Good attributes are the foundation upon which this module is built.
Trimester B
Feminist Economics: This module introduces feminist economics as a conceptual framework for the analysis of the role of gender in the economy. It has a particular emphasis on understanding the nature of work, both paid and unpaid. The primary focus will be on examining women's and men's work roles within the UK and global economies. Emphasis will be on analysing their situation within the labour market as well as how gender divisions affect the household economy.
Migration, Governance & Globalisation: Following theoretical and empirical approaches, this module explores international migration through the process of globalisation. It elaborates on the economics, gender, security, development, geography and climate-related aspects of migration. It includes forced migration, economic migration as well as the mobility of European Union citizens.

It develops and teaches governances techniques in view of the current issues surrounding the global increase in 'migration flows'. Its context is both the developing and developed world.

Public Policy Analysis: This module will explore the core theoretical and conceptual approaches to policy analysis. Based on 'real world' policy problems of social and economic justice it considers international trends and concerns as well as local and global policy responses.

Consistent with the ethos of the programme, this module incorporates a feminist policy analysis approach. This is applied to the policy process, political institutions and resource allocation processes and includes gender and human rights, budget analysis and policy impact assessment.

Applied Professional Practice: Engagement with the wider world of work exists in many different forms and presents many challenges. Despite the diverse landscapes, it relies upon common principles and practices that include ethical leadership, innovation and co-creation of value.

Dynamic resources founded on skills and knowledge are essential to the success of organisations. Graduate employability is directly linked to how these resources are shaped.

Transferring skills across cultures, discipline and sector require individual and management sophistication that can be learnt, developed and professionalised.
Trimester C
Masters Research Project: The module will introduce you to the key research methods and theories used in their field of study. It gives you the opportunity to specialise in an area related to the programme by undertaking an in-depth research project.
You will develop a research project proposal. This will outline plans to investigate an issue or a professional practice problem within the programme specialism. The project may involve investigating a business challenge for a single organisation or it may involve conducting a wider research study using data collected from a range of sources or organisations.
You will be expected to demonstrate relevant research, theories, research techniques and approaches. The project element of the module offers you the opportunity to apply research concepts, theories and techniques. You will draw on internationally published literature and good practice.
The project's subject matter involves the theoretical and evidential investigation relating to topics covered in the programme of study. It requires you to demonstrate your ability to work independently. An appropriate member of academic staff will supervise each project.
Entry Requirements
All entry requirements listed here should be used as a guide and represent the minimum required to be considered for entry. Applicants who are made a conditional offer of a place may be asked to achieve more than is stated.
Typical entry requirements
UK honours degree 2:2 (or equivalent) in economics, law, social science or business.
English language
An academic IELTS score of 6.0 (or equivalent) with no element below 5.5.
Please note: if you are from a majority English speaking country, you may not be required to provide further proof of your English Language proficiency.
Other academic and vocational qualifications
Each application to GCU is considered on an individual basis. If you do not have the typical academic entry qualifications, but can demonstrate relevant work experience and/or credits from recognised professional bodies, you may be eligible to enter this course via the University's Recognition of Prior Learning scheme.
Advanced standing
You may be granted entry with advanced standing if you can demonstrate equivalence to the learning outcomes of a module. You may gain credit towards your award by demonstrating a combination of prior informal and formal learning.
International pathways
If you do not meet the English language requirements, you may be eligible for our pre-sessional English programme which is taught at our Glasgow campus.
Fees and funding
The tuition fees you pay are mostly determined by your fee status.
Tuition fees 2020/21
Home: £6,000

RUK: £6,000

EU: £6,000

International: £13,500
Scholarships
We provide high-quality education for a fair price; as the University for the Common Good, we are committed to offering accessible higher education for talented students by keeping our tuition fees low and providing a generous scholarship package of over £2.5 million per year.
Teaching methods
Student-centred
We put you at the centre of your education. A high level of participation and practical engagement is encouraged throughout. At times you will work individually, at other times you will be part of a team. You will be encouraged to articulate and discuss your ideas at tutorials and in exercises.
Guest speakers
You will be introduced to a range of guest speakers on and off-campus. You will have the opportunity to learn from established and respected experts sharing their authentic life experience. This can lead to a better understanding of how your own career could develop.
Learning and teaching experience
Your learning experience will help develop skills that can be applied in a working environment.
The MSc International Economic & Social Justice programme involves a broad range of teaching and learning methods. These include lectures, tutorials, case studies and presentations as well as videos, podcasts and online discussions. These are all underpinned by the University's commitment to the Common Good and its pledge to the PRME initiative.
Modules are practical and participative. You will be expected to submit essays and presentations both individually and as a member of a group.
Several modules encourage a greater level of independent and peer-supported learning. Topics and issues are initially introduced through reading and online engagement. This means class time can be devoted to exploring the subjects in more depth. You will participate in role-playing and problem-solving scenarios. These will give you the experience and confidence you need to take the next step in your career.
Course work is assessed in a variety of ways. There is a balance of individual essays, participation in seminars, individual and group reports, presentations, blogs and exams. Assessment methods are designed to give you the opportunity to demonstrate your knowledge and understanding of the course. They also show employers that you have developed the skills that they are looking for in the workplace.
For your Masters Research Project, you will be introduced to key research methods and theories. You will undertake an in-depth project with the opportunity to apply research concepts, theories and techniques.
Every aspect of the programme is inspired by our Common Good mission. We aim to develop graduates who are responsible contributors to society.
Last updated Feb 2020
About the School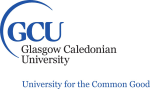 Corporate responsibility and sustainability are fundamental concerns for every organisation. The Glasgow School for Business and Society seeks to address the complex challenges of the global economy, ... Read More
Corporate responsibility and sustainability are fundamental concerns for every organisation. The Glasgow School for Business and Society seeks to address the complex challenges of the global economy, while delivering social benefit to local and global communities.
Read less