MSc in International Business Management with HRM
Home ›
MSc ›
MSc in International Business Management with HRM
Read more about this program on the school's website
Program Description
Overview
Our MSc International Business Management with Human Resource Management (HRM) programme is aimed at graduates who have little or no business or management background in their first degree and who wish to gain a broad-based business qualification to enhance their future career prospects, or at those looking to develop business management knowledge and skills to allow them to change or further their careers.
International Business Management Pathways
Our MSc International Business Management with HRM is one of three specialist pathways we offer in International Business Management. The programmes cover key issues in international business management including the international business environment as well as the importance of strategy, finance, marketing, and organisational behaviour. You then focus on developing specific knowledge and skills in your chosen pathway subject in preparation for a career in that area.
The international focus of the programme attracts students from all around the world, giving a rich learning environment where international experience and practice is shared.
Students also have the opportunity to take part in team-building, leadership and networking events during the first few weeks of the programme.
Programme duration (September start)
Full-time: 12 months
Part-time: 24 months
January entrants
Students are welcome to join the IBM MSc Programme in January.
Students starting the programme in January should note that it runs full-time for 2 semesters (12 months) + dissertation (February to April, 3 months) (total 16 months), or part-time runs for 4 semesters (24 months) + dissertation (March to August, 6 months) (total 30 months).
Students enrolling for the January intake programmes are not required to be on campus during the summer break.
Course content
International Business Context
Semester 1 (mandatory)
Explores the nature of a firm's response to the challenges of internationalisation by examining the strategic basis, method and direction of international strategies. Examines both multi- and micro-nationals and utilises conventional strategic tools to study international strategies.
Competitive Strategy
Semester 1 (mandatory)
Examines how companies compete by developing and understanding the interactions and relationships between theoretical concepts; examining the individual components of strategic management models and considering how companies may achieve and sustain competitive advantage.
Work, Culture and Organisations
Semester 1 (mandatory)
This course is concerned with work culture at the individual, group and organisational level. Topics covered include Scientific Management and the HR School, the organisation and the external environment, power, politics and influence in organisations, approaches to leadership, performance and reward, organisational culture.
Business Economics
Semester 2 (mandatory)
Provides knowledge and understanding of the basic principles and concepts of microeconomics and macroeconomics and to be able to apply this knowledge and understanding in the analysis of a range of economic problems.
Research Philosophy and Practice
Semester 2 (mandatory)
Provides an understanding of the social science research process, as well as theory and approaches to research. Develops practical skills (i.e. quantitative and qualitative techniques) in data analysis to transform the raw data into information that guides marketing management valuations.
Human Resource Management
Semester 2 (mandatory)
The course looks at current issues in Strategic Human Resource Management (SHRM), in particular how to examine and develop approaches to the management of these key issues and apply critical thinking and evaluation to the management of SHRM issues within contemporary business contexts.
English language requirements
Where English was not the medium of instruction at secondary school, applicants must demonstrate English language proficiency equivalent to IELTS 6.5 (with all elements passed at 6.0 or above). Applicants who have completed secondary and tertiary education will need to provide documentary evidence. A minimum of one-year full-time study in English will be required.
Application deadline
Our Dubai Campus operates a rolling year-round admissions process: as soon as one intake has closed we begin accepting applications for the next one. It is also possible for you to defer your start date for up to a year.
Most students apply 6–10 months in advance of their chosen intake. We can accept applications up until 3 weeks before the start of each intake but you should note that a late application will almost certainly mean a delay in the provision of essential administrative services, such as your student matriculation card (without which you won't be able to access the library or online services).
Last updated Sep 2019
About the School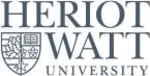 Pioneering British education in Dubai, with highly acclaimed degree programmes that meet the specific demands of local business and industry.
Pioneering British education in Dubai, with highly acclaimed degree programmes that meet the specific demands of local business and industry.
Read less