Program Description
To keep up with the continued changes in the financial services sector, bank regulation and bank operational risk management, there is an increasing demand for employees to remain at the forefront of these changes.
We collaborate with leading financial services organisations to keep our modules cutting-edge and ensure that by making the decision to study the programme you have the confidence to apply this newly learned information in the industry.
Broaden and enhance your knowledge, understanding and skills in the area of domestic and international bank operations and risk management by learning from our diverse teaching team. They have a broad range of experience, ranging from academic to industry expertise in both the public and private sectors. We work with key industry partners when developing our programmes to ensure you are focusing on the most relevant areas within the field. The Chartered Institute for Securities and Investment, the Financial Conduct Authority, the Bank of England and Bank for International Settlements all emphasize the need for efficient risk measurement and management procedures within banks. We have also worked closely with some major financial institutions to both validate the programme and place students in professional jobs, including Morgan Stanley and Royal Bank of Scotland.
Your career
Whether you are a graduate starting your careerm, or a practitioner working in the industry, this programme will further your knowledge and expertise in the dynamic international financial sector. Graduates from our programme have gained employment in the following roles: Risk Analyst at Morgan Stanley, Associate at PWC, Associate Investment Manager at Tilney Bestinvest Group, Foreign markets analyst at MHP S.A, Credit Assessment & Debt Recovery at Lafarge, Private Client Banking Executive at Barclays Wealth and Investment Management, AVP Financial Crime Compliance at HSBC among many others.
What you will study
Prepare yourself for working in finacial services organisations by focusing on the key programme aims:
Learn the fundamental and advanced aspects of domestic and international bank management, operations and risk measurement and management
Apply relevant analytical techniques in order to analyse problems and issues arising within banking firms
Evaluate theory through critical appraisal of current research in the area of banking
Explain and apply current and relevant theories in financial regulation in practical settings
Utilise financial securities within a bank management setting
Understand how to apply operational risk techniques within a banking firm
Critically discuss the operations process of financial markets
Entry requirements
All entry requirements listed here should be used as a guide and represent the minimum required to be considered for entry. Applicants who are made a conditional offer of a place may be asked to achieve more than is stated.
Typical entry requirements
UK Honours degree 2:2 or equivalent in financial services, insurance banking, actuarial studies, business management, economics, finance, accounting, investment, mathematics or any financial services related subject.
English language
Academic IELTS score of 6.0 (or equivalent) with no element below 5.5.
Please note: if you are from a majority English speaking country, you may not be required to provide further proof of your English Language proficiency.
Additional information
Other academic and vocational qualifications
Each application to GCU is considered on an individual basis. If you do not have the typical academic entry qualifications, but can demonstrate relevant work experience and/or credits from recognised professional bodies, you may be eligible to enter this course via the University's Recognition of Prior Learning scheme.
International pathways
If you do not meet the English language requirements, you may be eligible for the English for University Study programme.
Fees and funding
The tuition fees you pay are mostly determined by your fee status. What is my student fee status?
Tuition fees 2018/19
Home: £5500
RUK: £5500
EU: £5500
International: £12600
If you commence your studies in September 2018 or January 2019, these are the annual or module fees that apply to the duration of your course; however, fees are subject to change. For full details on how fees may change read our fees and refund policy.
Additional costs
In addition to course tuition fees, you may encounter additional costs during your time at University.
Scholarships
We provide high-quality education for a fair price; as the University for the Common Good, we are committed to offering accessible higher education for talented students by keeping our tuition fees low and providing a generous scholarship package of over £2.5 million per year.
If you have any questions or enquiries regarding scholarships available for 2018/19, please feel free to contact the student enquiries team.
International student start dates
For new international students, orientation events start on 14 September 2018. This extra time is specifically designed to assist new international students in settling into the UK and GCU prior to the start of general student induction and teaching.
There will be a whole host of fun and informative activities taking place during this period, including campus and city tours, as well as welcome events where you can meet other international students.
Professional accreditations
Chartered Insurance Institute (CII)
As an accredited programme, graduates of our MSc International Banking Finance and Risk Management programme may accrue up to 60 non-specific credits at Advanced Diploma level in either the Insurance or Financial Services qualifications framework of the CII. Find out more
Institute of Operational Risk (IOR)
Through our accreditation from the Institute of Operational Risk, you have access to a widely recognised professional institute, best practices, knowledge sharing centre and events. Find out more about CII
Last updated Jul 2018
About the School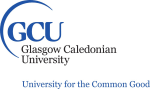 Corporate responsibility and sustainability are fundamental concerns for every organisation. The Glasgow School for Business and Society seeks to address the complex challenges of the global economy, ... Read More
Corporate responsibility and sustainability are fundamental concerns for every organisation. The Glasgow School for Business and Society seeks to address the complex challenges of the global economy, while delivering social benefit to local and global communities.
Read less