MSc in Innovation and Global Sustainable Development
Home ›
MSc ›
MSc in Innovation and Global Sustainable Development
Program Description
In this programme, you will be provided with the theory, concepts and methods to analyse and better understand the role of innovation in economic, social and sustainable development from a historical perspective. The unique focus on spatial dynamics/economic geography and economic history enables you to gain insights into how the areas of development and innovation interplay, evolve and shape the economy in different regions and periods of time.
Innovation is fundamental in the process of economic, social and environmentally sustainable development. You will then be better equipped to understand and analyse the grand challenges such as climate change, food security and poverty alleviation. Innovation is also about the diffusion and incremental changes that yield economic, social and environmental benefits for society.
In this programme, you will learn the dynamics of both the macro- and microeconomics of innovation. You will get insights into how innovations are shaped by history in a path-dependent way as well as by the spatial context. You will learn about the linkages between innovation and capability-building, and economic, social and sustainable development over time and space.
The programme draws on frontline research in the field of economic geography, economics of innovation and economic history. Some of the key topics covered are innovation for sustainable development, economics of innovation and energy transitions.
Exchange opportunity with University of Geneva
Starting in the spring of 2020, LUSEM invites students enrolled in MSc Innovation and Global Sustainable Development to apply for an exchange at the University of Geneva. Selected students attend one semester at one of two programmes: The first is the Master's in Standardization, Social Regulation and Sustainable Development. The other programme is the Master's in Innovation, Human Development and Sustainability, created in partnership with Tsinghua University, Beijing. This programme is part of a broader collaboration on the UN's Sustainable Development Goals, including summer schools, executive training and an exchange programme, called the Geneva-Tsinghua Initiative (GTI).
Double degree option with Aalborg University
If you are enrolled in this programme, you will have an opportunity to apply for a double degree with Aalborg University. After completing the first year in Lund, you take your third semester (30 credits of course work) at Aalborg University and return back to Lund for the fourth and final semester of your programme. You apply in February, during your second semester.
The program is collaborating with Aalborg University, and their MSc in Innovation, Knowledge and Economic Dynamics.
Career opportunities
With a MSc in Innovation and Global Sustainable Development, you will qualify for any profession that requires capability of intellectual judgement, evaluation and analysis of economic facts and ideas, and good communication skills.
This programme will give you plenty of career opportunities both at national and international institutions such as the EU, OECD, ILO, World Bank, UNESCO, WTO, NGOs, governments and central banks, think tanks, multinational companies and consulting firms.
Graduates are well equipped for analytical and planning work in private sector, government and international organisations, as well as for work in non-governmental organisations, consultancy and research.
The programme also provides excellent prep­aration for PhD studies.
More information can be found at https://www.lunduniversity.lu.se/lubas/i-uoh-lu-EAIGH
Why Lund University?
Lund University was founded in 1666 and is one of northern Europe's oldest, broadest and finest universities. The University ranks among the world's top 100 universities in the QS World University Rankings 2020 and is the #1 choice for international students coming to Sweden – one of the world's most innovative, sustainable and democratic countries.
If you would like to start building your international network in a global classroom setting, Lund University is a great option. Experience a different way of learning in a country ranked as one of the best in the world at providing higher education. Group work and informal teacher-student relationships facilitate in-depth learning.
The University is located in Lund, a charming and compact university city in southern Sweden, only 35 minutes away from Copenhagen Airport in Denmark. The city is famous for its vibrant student life and is also home to many world-leading research facilities and international companies.
Learn more about Lund University at www.lunduniversity.lu.se
Last updated Oct 2019
About the School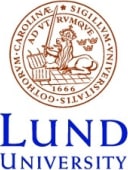 Lund is Sweden's most attractive study destination. The University offers one of the broadest ranges of programmes and courses in Scandinavia, based on cross-disciplinary and cutting-edge research. A ... Read More
Lund is Sweden's most attractive study destination. The University offers one of the broadest ranges of programmes and courses in Scandinavia, based on cross-disciplinary and cutting-edge research. A degree from Lund University is a hallmark of quality both in Sweden and abroad.
Read less
Accreditations