Program Description
Why Study ITPD?
Intelligent products of the future will change the ways in which people work and play. To envision these developments requires empathy and responsibility on the part of designers. It requires skills of critical judgment and an open-minded attitude as well as competencies beyond traditional engineering and computer science. It additionally requires engagement in multidisciplinary teams for the development of successful products and services that benefit the world.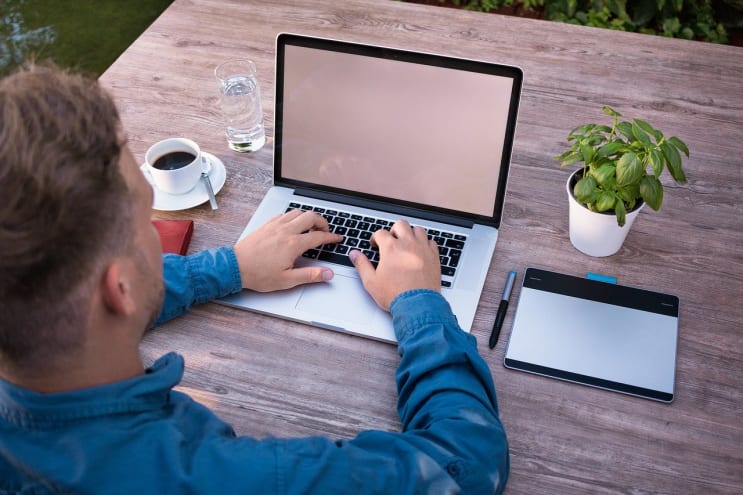 Who are we?
IT Product Design is part of a design environment at the campus in Kolding where research and teaching is closely connected. The new SDU Design group is lead by professor Jacob Buur, and focuses on combining research within:
Interaction Design
Interaction Analysis
Embodied Technology
Participatory Innovation
Design Anthropology
Applied Theatre
Video and design
Service design
Co-Design
These research areas are reflected in the courses at IT Product Design and in the projects that we involve our students in.
Program structure
In this program, we teach theories, methods, and tools for designing human-centered innovation. This includes design processes, user participation in design, work practice studies, human-machine interaction, IT technologies, design team learning, design visualization, and communication.
The course curriculum is divided into four semesters:
1st: Design Research Horizon
2nd: Participatory Practices
3rd: Research Organisation
4th: Master Thesis - Graduation Project
During your studies, you will work within the design studio and learn through intensive projects and seminars to explore the hot topics in designing; some will be individual, but most projects will be conducted in pairs or larger teams.
What do we expect from you?
To apply for the IT Product Design program you need an excellent level in your bachelor's degree in industrial design, engineering, business, anthropology, or communication. You need a strong creative talent, teamwork competencies, and you must be independent and good at taking initiatives. Also, you need strong analytical and academic skills, as well as be capable of expressing ideas visually.
Besides the grade records, you are admitted based on your portfolio of creative works and motivation statement. You are then interviewed as part of the selection process.
As this is an international program, you naturally need high proficiency in spoken and written English, as well as have passed either a TOEFL, IELTS or CAE/CPE test.
Career opportunities
Throughout the program, there are job several opportunities in different fields. Depending on the student's background and talents, a graduate of IT Product Design may become:
Design Anthropologist (or business anthropologist, design ethnographer, design researcher). Employed in user experience departments in larger organizations or in specialized design consultancies to study users and customers and provide market data for Research and Development (R&D) functions.
User Innovator Employed with marketing departments to innovate strategies for user/customer relations, to engage lead-users, to establish business models for novel product and service concepts, and to test new offerings with users and customers.
Service Design. Employed in user experience or marketing departments to develop new services with user involvement. Would also take responsibility for user studies and evaluation.
Interaction Designer (or User Experience Designer). Employed in design departments and user experience departments of larger organizations or in design consultancies to develop interactive products, wearable devices, healthcare products, user interfaces, and interactive services.
User-centered Engineer (or usability engineer). Employed in R&D departments in large and small organizations to develop user-friendly products and services. In smaller companies, you would also take responsibility for user studies and user evaluation.
Graduates of IT Product Design have ended up in a variety of jobs:
as a User Experience designer at Point-Blank International in Berlin
as Product Marketing Engineer at Danfoss Power Solutions ApS
as a User Experience Designer at Bang & Olufsen
as Interaction Designer at TRIL Centre - University
Last updated Oct 2020
About the School
University of Southern Denmark has created an institution of higher research and education which provides first-class educational opportunities and is cooperation partner for both public and private b ... Read More
University of Southern Denmark has created an institution of higher research and education which provides first-class educational opportunities and is cooperation partner for both public and private businesses and organisations for providing qualified labour.
Read less
Odense ,
Kolding ,
Slagelse ,
Sønderborg ,
Esbjerg ,
Flensburg ,
Copenhagen ,
Ljubljana ,
Girona ,
Beijing
+ 9 More
Less