Program Description
Through mobile devices and ubiquitous technologies, the design and development of intelligent software systems and interfaces is becoming increasingly important. In the English-language Human-Computer Interaction Master of Science programme, students focus on theoretical and practical issues in current computer science research in the fields of interface design and interactive system development. In addition, this technically-oriented HCI master's programme offers students the opportunity to participate in interdisciplinary projects. Students can attend courses offered as part of the Media Art and Design programme as well as courses offered by the Faculty of Architecture and Urbanism and the Faculty of Art and Design.
The programme
This international master's degree programme is based on the following two basic pillars:
The study of a range of current topics within the field of human-computer interaction: usability, user-centred design and user interface testing and research, and innovative interface technologies such as virtual reality, mobile systems, adaptive systems, mixed reality, ubiquitous computing and graphic interfaces.
Acquisition of key skills and competences through a project-based study approach including active training of scientific communication, presentation and written skills in small groups.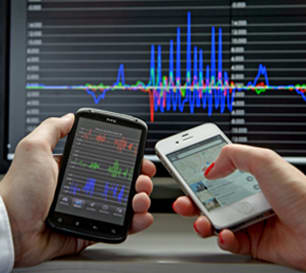 Structure of studies
Students can begin this master's programme in either the winter or the summer semester. The programme comprises 120 ECTS, which are divided into the following compulsory, elective and research components:
Four compulsory modules (Advanced HCI, Information Processing and Presentation, Virtual/Augmented Reality and Mobile HCI), each comprising 9 ECTS.
Elective modules (24 ECTS in total).
Two research projects (15 ECTS each).
The Master's thesis module (30 ECTS).
In accordance with the Weimar model, research-oriented projects contribute towards a large proportion of this master's programme.
Research profile
The specialist knowledge taught in many courses is strongly oriented around the current research questions of the professorships and provides profound theoretical foundations supplemented by current research questions and results. In addition, students are regularly involved in current research and development projects during their projects, theses and as student assistants.
Scientifically-oriented seminars and projects demand a high degree of independent development of scientific knowledge and provide career-relevant key qualifications. The projects provide a framework for students to propose, implement and defend first independent research initiatives.
Access to scientific literature (online/on-site) for students is good and the selection available in the library is continually updated by the professors.
The laboratories of the individual professorships offer an excellent infrastructure for the implementation of projects and theses. The user-interface, HCI and computer vision laboratories, and also a multi-user 3D display and a visual analytics display are specific examples of facilities available for student use.
In the future, the newly constructed 'Digital Bauhaus Lab' will offer students a working environment of the highest standard.
The Faculty of Media provides funding for two or three doctoral students per chair. In most cases, each chair has further project-funded doctoral students who also serve as tutors for projects and theses. This creates an outstanding staff-student ratio which leads to direct and intensive contact between teachers and students.
Two further indications of the research orientation of the master's programme include the students' involvement in international publication activities and their employment after graduation in an academic or research-oriented environment.
The students' research projects and theses from the master's programme often produce publications at national and international conferences, in which the students are actively involved.
Furthermore, a significant proportion of our graduates have proceeded to begin doctoral programmes inside and outside of Germany.
Last updated Nov 2019
About the School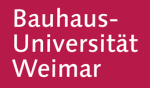 The Bauhaus-Universität Weimar is an international research university that is committed to the idea of Bauhaus and therefore has a traditionally international orientation. Its aspiration is to combin ... Read More
The Bauhaus-Universität Weimar is an international research university that is committed to the idea of Bauhaus and therefore has a traditionally international orientation. Its aspiration is to combine arts with sciences and technics which leads us to run a path that is unique in Germany. The aspiration for internationalization is no empty phrase but an integrative component of our self-understanding and the orientation.
Read less