MSc in Governance of Sustainability
Home ›
MSc ›
MSc in Governance of Sustainability
Program Description
In this new programme, you will obtain in-depth knowledge of both the governance perspective (social science) and the natural sciences. You will learn how to integrate these perspectives in order to develop and improve the quality of governance solutions to major sustainability challenges such as climate change, loss of biodiversity and the transition to a circular economy. In addition, you will learn a variety of skills required to cope with wicked sustainability problems and to develop oneself into a future 'change agent' in a governance context.
The first year is used to create a 'shared language' and to bridge the differences between students related to their various disciplinary backgrounds. To accomplish this, you will be encouraged to share and leverage your specific knowledge with your peers, especially during the (in and outside) class group assignments.
In the second year, we challenge you to create the connections and to deal extensively with a more complex real-life situation using the acquired knowledge and transdisciplinary skills.Throughout the entire programme, you will work on group assignments based on real-life cases. These cases will translate the knowledge and skills directly into hands-on assignments that resemble what you could be confronted with in your future work environment. Moreover, these group assignments give you ample opportunities to practice skills like critical thinking, synthesizing, reflecting, arguing, debating, collaborating and intercultural skills.
Why study Governance of Sustainability at Leiden University?
You will design and execute integrative research projects, combining concepts, theories and research methods of both governance and natural sciences.
You will be confronted with real-life sustainability challenges to make the appropriate connections between the mechanisms and the governance thereof.
Our teaching is aimed at creating a transdisciplinary environment in which you are constantly challenged to combine perspectives, reflect on those and take ownership of your learning process.
Be inspired by co-teaching professors from two leading institutes, who are at the forefront of the field of sustainability and public administration.
Governance of Sustainability: the right master's programme for you?
Do you want to be an intermediary between the scientific experts, policymakers and politicians in the domain of sustainability? Do you want to tackle sustainability problems by combining your knowledge of natural sciences with your understanding of governance? Are you keen on contributing to the development of governance solutions needed to achieve a sustainable society and contribute to the implementation of these solutions?
Then our Governance of Sustainability programme is designed for you.
Last updated Sep 2019
About the School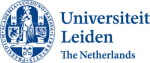 Are you curious, critical and involved in the world around you? At Leiden University, the oldest university in the Netherlands, you can make a valuable contribution to tackling the various national an ... Read More
Are you curious, critical and involved in the world around you? At Leiden University, the oldest university in the Netherlands, you can make a valuable contribution to tackling the various national and international challenges facing modern society. Together with academics and fellow students from all over the world, you will actively address these challenges. We keep an open mind, do not shy away from difficult discussions and allow one another the space to disagree. We expect the same active, open-minded and critical attitude from you. We challenge you to look beyond your own boundaries. Leiden University welcomes anyone who wants to achieve their full potential. Our modest community size in the historical cities of Leiden and The Hague creates a highly personal and committed atmosphere. Together, we map out a learning path that suits you and your ambitions. You will also be encouraged to conduct research in cooperation with eminent and enthusiastic scholars. The knowledge and skills you develop here will benefit you for the rest of your life, regardless of the career path you choose!
Read less
Leiden ,
Leiden ,
Leiden ,
Leiden ,
Leiden ,
Leiden ,
The Hague ,
The Hague ,
The Hague ,
The Hague
+ 9 More
Less