MSc in Global Food, Nutrition and Health
Home ›
MSc ›
MSc in Global Food, Nutrition and Health
Read more about this program on the institution's website
Program Description
⚡️ Coronavirus (COVID-19) update
We have temporarily modified programmes to virtual learning classrooms, so that all the scheduled teaching can take place online. Programmes will start in November 2020 and, if required, teaching online and then change to on-campus learning.
It is obvious that the gap in food availability between high income and least developed countries is widening. While the global hunger index published by Welthungerhilfe, IFPRI and Concern Worldwide indicates alarming levels of hunger in many countries around the world, the prevalence of overweight and obesity among children and young people is rising worldwide. A comprehensive interdisciplinary perspective is necessary to effectively counteract this imbalance and ensure healthy nutrition worldwide - despite climatic changes or complex political, social, and cultural conditions. Successful strategic developments in this area involve all relevant stakeholders "from stable to table".
While the food supply is directly related to healthy, individual development, health care globally faces extensive challenges that go beyond this context. This includes - in addition to the increase in infectious diseases worldwide - changes in the spectrum of so-called civilizational diseases, which in many ways have causal connections to social development. Nowadays these can be perceived in global development and can only be adequately assessed with regard to prevention, diagnostics and therapy. A specific perspective on global health not only enables better handling of the epidemiology of diseases but also serves as a starting point for the interdisciplinary discussion about the development of individual and common living spaces and life opportunities.
The master's programme "Global Food, Nutrition and Health" directly aims to teach interdisciplinary skills to address these and similar issues and questions as well as to find answers and solutions to these global challenges.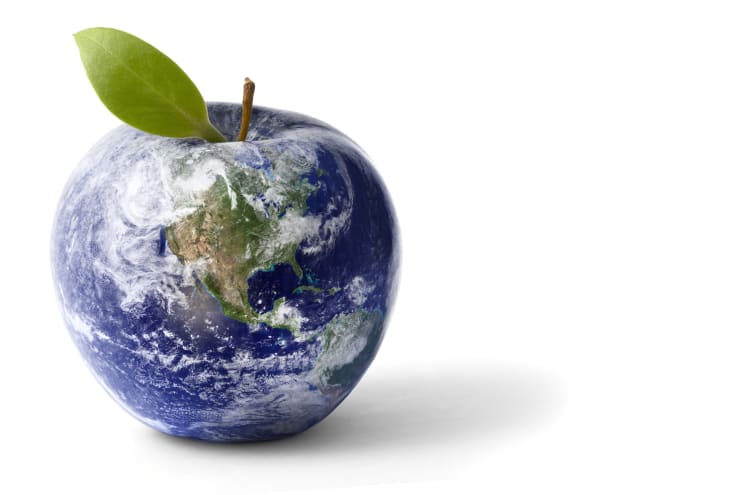 Profile of the Master's Programme
The core competencies taught in the programme enable our graduate Master's students to understand and solve problems in the field of global food, nutrition and health from an integrative, interdisciplinary perspective. To this end, the programme has an interdisciplinary structure and combines a focus on international nutrition and health sciences with (nutritional) medical, political, sociological and economic aspects.
Fields of Employment
You can apply your acquired knowledge and skills in positions in the national and international nutrition and health sciences. Potential employers include:
national and international companies
globally active institutions (e.g. organs and aid programmes of the United Nations)
Research institutions
political and policy advice institutions
non-governmental organisations.
In these areas, there is a discernible and constantly growing need, which is developing due to the importance of food and health security worldwide in the face of regional and global crises, climate change and the increase in diet-related, non-communicable diseases. Become an expert for global food security of the future and for the complex requirements of modern food systems in an international context.
Bayreuth Spirit on the Kulmbach Campus
The University's Faculty of Life Sciences is located in the nearby town of Kulmbach. It is home not only to several internationally operating food companies, but also to the Max Rubner Institute, the Bavarian Control Authority for Food Safety and Veterinary Medicine, the State Technical College for Food Technology, the Competence Centre for Nutrition, and the Kulmbach Clinical Centre. All these bodies are involved in various research projects and in the Faculty's teaching activities.
Admission Requirements
The admission requirement is a bachelor's degree (or equivalent) in nutrition or health sciences with a final German grade of "2.5" or better.
Advanced English language skills (at least C1 level, based on the Common European Framework of Reference of Languages) and proven German language skills (A1).
Above-average interdisciplinary interest, which should be briefly stated in your application letter.
Admission procedure
Your qualification will be evaluated in an aptitude assessment process. The decision on the admission of the students is made by a committee on the basis of the applications received (aptitude test). The admission requirements are listed together with the general application information on the homepage of the Faculty VII of the University of Bayreuth.
Last updated Nov 2020
About the School
As one of Germany's youngest universities, we are able to operate in an unbiased, self-confident spirit of academic freedom, scientific progress, and social responsibility. In line with our vision, o ... Read More
As one of Germany's youngest universities, we are able to operate in an unbiased, self-confident spirit of academic freedom, scientific progress, and social responsibility. In line with our vision, our top priorities are individual supervision, maintaining high academic standards, and creating programmes of study that take current research into account. Our interdisciplinary focus and the innovative collaboration between many of our disciplines are key features of Bayreuth's research culture.
Read less