MSc in Global Financial Management
Program Description
The programme meets the needs of graduates who wish to enter a career in corporate finance but may not have the relevant academic background or work experience. It will provide you with a holistic understanding of finance and business strategy in a global context and you will focus on a critical understanding of financial management, investment and capital markets in theory and practice.
The Roehampton MSc Global Financial Management has been designed with input from a panel of business advisors and successful business leaders to address the demand for financial strategists in global corporations and organisations. You will be equipped with a global perspective and learn the financial skills needed to make an impact in international organisations. You will, for instance, look at ways to fund investments, free up capital whilst reducing costs and optimize financial performance.
The programme aims to prepare you to effectively address contemporary challenges of finance and apply the latest management practices in dynamic and volatile global markets. In addition to the academic programme of study, you will have the opportunity to join our Global Leadership Programme.
There is also the opportunity (subject to fees and availability) to join an international management field trip to a European country, where you will visit companies, practice teamwork and have the opportunity to reflect on current management issues and strategic solutions.
Content
The Roehampton MSc Global Financial Management offers a demanding and stimulating programme of study, informed by the internationally recognised research of our academic faculty, with an emphasis placed on providing you with the financial management and evaluation capabilities that are required by global corporations, policy-making bodies and international SMEs. Academics and practitioners that are leading experts in strategic aspects of finance deliver the programme.
The programme is characterised by quality teaching that is research-informed, with a focus on real-life case study discussion and the application of theoretical frameworks to finance in large and small companies. You will develop a critical understanding of financial management, explore the strategic context within which global firms operate and investigate contemporary aspects of investment and international capital. You will also be introduced to major business functions including global strategy and cross-cultural dimensions of marketing, leadership and organisational change.
You will be encouraged to engage in personal professional development through active participation in the Global Leadership Programme, aimed at equipping you with the skills that are critical to succeed in today's fast-paced business world.
The MSc Global Financial Management characterised by:
A carefully designed and calibrated set of modules across management and finance, providing you with a global financial outlook and analytical skills.
The opportunity to apply theoretical knowledge to real financial management decisions.
In-depth and holistic inquiry of finance through corporate strategist and finance specialist lenses.
Learning and teaching focused on your career-readiness and addressing contemporary challenges in global financial markets.
A blended approach to teaching and learning that is technology-enabled through the use of Moodle.
As a graduate, you will receive a dual award Level 7 Diploma in Strategic Management and Leadership by the Chartered Management Institute (CMI).
Global Leadership Programme
Why a Global Leadership Programme?
Want to experience life as a Management Consultant?
Want to add valuable experience to your CV?
Want to network with organisational leaders and global businesses?
The Global Leadership Programme is designed to enhance your career-readiness. It is focussed on your personal professional development through a combination of events, workshops, networking opportunities and industry exposure that address your career-readiness, and your capabilities to act as an effective leader, manager, consultant or entrepreneur.
As part of your Global Leadership Programme, you will receive guidance from professional staff from the Careers Service on how to enhance your career path. You will be able to browse through an extensive range of information, literature from professional bodies and self-help materials on CVs and job applications. As part of the workshops, you will be able to take part in confidential interviews to discuss your career plans, applications and forthcoming job interviews. In addition to this, you will be offered the opportunity to practice your presentation and elevator pitch skills at networking events.
Pre-Induction Programme
If your first degree is not in business and management, you will be offered the opportunity to complete an on-line pre-induction, which is entirely voluntary and non-credit bearing. It is not assessed and it is not a pre-condition for enrolment. It will, however, provide you with a level of understanding of strategy, management, marketing and international business. This programme is delivered as a self-directed study and available once your enrolment has been completed.
The programme will consist of guided readings that you can complete at your own pace at home. You are strongly encouraged to arrive well prepared and to have read through at least some of readings and reflection tasks provided by week 3 of your first semester.
The Pre-Induction website will guide you, once you are enrolled, through the relevant readings and tasks in more detail. It will advance your ability to analyse data and information using basic analytical and managerial techniques and toolkits.
The list of topics:
Introduction to Management, Marketing & Strategy
Introduction to Finance and Accounting for Managers
Introduction to Consumer Behaviour
Introduction to Managing People and diversity in Organisations
Career options
You will be equipped with the knowledge and skills to work in financial management, investment or finance-related advisory roles in international organisations, public administration or multinational firms and internationally operating SMEs.
Last updated Jan 2020
About the School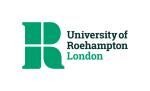 We change lives by helping our students to develop the confidence, knowledge and values they need for a successful and fulfilling life. We produce world-class research that helps us understand the wor ... Read More
We change lives by helping our students to develop the confidence, knowledge and values they need for a successful and fulfilling life. We produce world-class research that helps us understand the world and change it for the better.
Read less