Program Description
Are you looking to explore Global Justice topics such as international trade, climate change, war and violence and terrorism and apply ethical theories to these areas?
Delivered by the Centre for the Study of Global Ethics in the Department of Philosophy, this flexible programme offers a range of modules in the field of ethics. It also provides the opportunity to participate in a research seminar or undertake a placement with an NGO or the equivalent.
The Centre for the Study of the Global Ethics is home to a team of world-leading researchers, working on topics such as health and wellbeing, climate change and the environment, human rights and global justice, war and intervention, bioethics, and gender justice. The centre takes an interdisciplinary approach to ethics and international affairs, drawing on expertise from across the university, in order to equip students with the skills needed to critically analyse complex issues in a globalised world.
The programme is designed to accommodate those wishing to study part-time around other commitments. It is equally suitable for recent graduates or post-experience students, for those wishing to pursue PhD research in one or more of the topics, or for those with a personal interest in the field of global ethics.
Why Study this Course?
Taught by experts – You will study alongside some of the finest minds in Philosophy. Times Higher Education ranked the Department of Philosophy second in the country for its performance in the latest Research Excellence Framework exercise.
Optional placement – Gain hands-on experience by exploring the practice of global ethics by undertaking a placement in an organisation of your choice, such as a Non-Government Organisation (NGO) or policy-making organisation. Previous students have enjoyed placements with Oxfam, development NGOs in Tanzania and UK-based Human Rights and activist organisations.
Friendly and relaxed atmosphere – Staff within the Department of Philosophy are very approachable and happy to offer additional advice on academic performance.
Small classes – Teaching on the masters-level modules involve mainly small-group seminars allowing you to really get to grips with the learning material.
Be a part of an active postgraduate community – You will join a lively and stimulating Department where you can contribute to on-going research activities, including research seminars and events such as our weekly speaker series and various workshops, reading groups and conferences throughout the year.
Modules
You will study three core modules and three optional modules before completing your 15,000-word dissertation.
Core modules
You will study three core modules:
Ethics and Global Ethics
This module aims to introduce you to key concepts and debates in ethics, with some focus on the global dimension of current ethical problems. First, we will explore several prominent traditions in ethical theory; next we will apply these normative ethical theories to concrete ethical questions. In investigating these theories and applications, you will be encouraged to question your presumptions about the nature of ethics and moral values. The module also develops critical reasoning and argumentative skills through philosophical discussion and writing. The theoretical tools of analysis and argument can be applied in all aspects of ethics and global ethics.

Assessment: One or two written assignments totalling 4,000 words
Topics in Global Justice
This module will focus on applications of the dominant contemporary moral theories to significant issues in global ethics and politics. The topics to be approached on the basis of these theories are a selection of the following debates: world poverty and the obligations of the affluent; justice and the global economic order; global distributive justice; structural injustice; human rights theory; human development and care ethics; climate change; cosmopolitanism vs priority for compatriots; immigration and freedom of movement; just war theory; terrorism, humanitarian intervention; global gender justice; issues around a global 'democratic deficit'.

Assessment: One or two written assignments totalling 4,000 words
Research Skills and Methods
This module provides an introduction to the methods of contemporary philosophy. Topics addressed typically include: critical thinking in philosophy, reading in philosophy, research skills, dissertation planning, and presenting philosophical arguments in written work. You will also participate in online sessions focused on generic research skills.

Assessment: Two 2,000-word essays
Optional modules
Your remaining three modules are optional, and can be chosen from a range which typically includes:
Bioethics

God, Freedom and the Meaning of Life

Human Rights

Philosophy of Health and Happiness

Philosophy and Mental Health
You also have the opportunity to undertake a placement for one of your options:
Global Ethics Placement
You will undertake a placement in an organisation of your choice, such as a Non-Governmental Organisation (NGO) or policy-making organisation. This module allows you to explore the practice of global ethics. Previous students have enjoyed placements with Oxfam, development NGOs in Tanzania and UK-based Human Rights and activist organisations.
Assessment: 6,000-word project report
Dissertation or Practice-Based Dissertation
You will then complete the programme with a research project.
If you choose to complete a written dissertation, this will be a substantial and sustained investigation of a topic related to global ethics and justice, culminating in a 15,000-word dissertation.
The practice-based dissertation is ideal for those who have begun careers and are returning to study after time in employment or those who are aiming to enhance their employability by obtaining (further) experience within related professional contexts. It offers a more applied, contextualised approach to independent research than the more traditional dissertation route. In addition to completing 160 hours on placement, you are asked to produce a practical output/project for the organisation hosting your placement. This can take various forms, such as a report for internal use, a piece of research, a contribution to a report or policy document, a video, a feature article for a newspaper or another form or media output. You complete the placement with a 12,000-word report encompassing aspects including the rationale for the placement, a reflection on the tasks performed, and a theoretical discussion of an issue related to the placement.
Please note: it is possible to take both the Global Ethics Placement module and complete a practice-based dissertation, but it is normally expected that this will involve two separate placements in different institutions.
Teaching and Assessment
As well as the taught modules you take on this programme, you are encouraged to participate in our weekly Postgraduate Seminar and in the regular meetings of PhilSoc, so you'll be able to gain insight from a range of academics and peers from across the department.
Course delivery
You will take six taught modules and write a 15,000-word dissertation. We have two 11-week teaching terms per year, the autumn term and spring term. Term dates can be found on our website. Modules run for one term, and each module involves a two-hour weekly seminar which you are required to attend.
In addition to the weekly seminars, you will have to allow adequate study time for each of your modules. Each module represents a total of 200 hours of study time, including preparatory reading, homework and assignment preparation, and attending seminars.
Studying full-time
You will spread your module work over the two teaching terms, ideally studying three modules in each term. However, this depends on your module choices and it is also possible to study two in one term and four in another. Most of the work for your dissertation takes place in the summer term.
Studying part-time
If you do a part-time programme, you spread your modules over four teaching terms (autumn and spring of year one, and autumn and spring of year two). You will work on your dissertation in year two; again, most of this work takes place in the summer term.
Support with academic writing
As a postgraduate student in the College of Arts and Law, you have access to the Academic Writing Advisory Service (AWAS) which aims to help your transition from undergraduate to taught Masters level, or back into academia after time away. The service offers guidance on writing assignments and dissertations for your MA/MSc programme with individual support from an academic writing advisor via tutorials, email and the provision of online materials.
International students can access support for English Language development and skills through the Birmingham International Academy (BIA).
Fees
We charge an annual tuition fee. Fees for 2020/21 are as follows:
UK / EU: £9,250 full-time; £4,625 part-time
International: £19,170 full-time
The above fees quoted are for one year only; for those studying over two or more years, tuition fees will also be payable in subsequent years of your programme.
For EU students applying for the 2020/21 academic year
The UK Government has confirmed that EU students will continue to be eligible for 'home fee status' for entry in September 2020, and will continue to have access to the financial support available via student loans for the duration of their course.
How To Apply
Application deadlines
The deadline for international students to apply is Wednesday 1 July 2020. The deadline for UK/EU students is Thursday 10 September 2020.
Our Standard Requirements
The programme allows for multi-disciplinary entry. You need an upper second-class Honours degree, or equivalent, preferably in Philosophy or another relevant subject (e.g. Theology, Sociology), or a Joint Honours degree of which Philosophy or another relevant subject is a component.
If your undergraduate degree is in another subject, you are still very welcome to apply. We consider every application on its merits and we are happy to consider applicants with diverse academic backgrounds. Your level of academic achievement, letters of reference, and personal statement will all have a strong influence on our decision. We may also require you to submit a writing sample. This should be around 3-4 pages long, and although it does not need to be a Philosophy essay, it should provide strong evidence of your potential for the type of discursive, analytical, writing that is required in Philosophy at postgraduate level.
We ask you to submit two academic references as part of your application, but if you have been out of academia for some time we will also accept a professional reference in addition to one academic reference.
International/EU students
Academic requirements: We accept a range of qualifications from different countries - use our handy guide below to see what qualifications we accept from your country.
English language requirements: standard language requirements apply for this course - IELTS 6.5 with no less than 6.0 in any band.. If you are made an offer of a place to study and you do not meet the language requirement, you have the option to enrol on our English for Academic Purposes Presessional course - if you successfully complete the course, you will be able to fulfil the language requirement without retaking a language qualification.
IELTS 6.5 with no less than 6.0 in any band is equivalent to:

TOEFL: 88 overall with no less than 21 in Reading, 21 Listening, 22 Speaking and 21 in Writing

Pearson Test of English (PTE): Academic 59 in all four skills

Cambridge English (exams taken from 2015): Advanced - Minimum overall score of 176, with no less than 169 in any component
Employability
Your degree will provide excellent preparation for your future career, but this can also be enhanced by a range of employability support services offered by the University and the College of Arts and Law.
The University's Careers Network provides expert guidance and activities especially for postgraduates, which will help you achieve your career goals. The College of Arts and Law also has a dedicated careers and employability team who offer tailored advice and a programme of College-specific careers events.
You will be encouraged to make the most of your postgraduate experience and will have the opportunity to:
Receive one-to-one careers advice, including guidance on your job applications, writing your CV and improving your interview technique, whether you are looking for a career inside or outside of academia

Meet employers face-to-face at on-campus recruitment fairs and employer presentations

Attend an annual programme of careers fairs, skills workshops and conferences, including bespoke events for postgraduates in the College of Arts and Law

Take part in a range of activities to demonstrate your knowledge and skills to potential employers and enhance your CV
What's more, you will be able to access our full range of careers support for up to 2 years after graduation.
Postgraduate employability: Philosophy
Birmingham's Philosophy postgraduates develop a range of skills that are highly desirable in the job market including articulacy, precise analytical thought, and the ability to analyse and construct sound arguments.
Due to the transferable nature of these skills, Philosophy postgraduates traditionally enter a wide range of employment areas, from teaching and lecturing to social work. Employers that graduates have gone on to work for include BBC, Friends of the Earth, Birmingham Children?s Hospital, Highways England, Ministry of Justice and the University of Birmingham. Over the past 5 years, 82% of Arts and Law postgraduates were in work and/or further study 6 months after graduation (DLHE 2012 - 2017).
Many of our alumni have found that the course provides an ideal foundation for their careers, such as James Hodgson:
"Having studied Global Ethics, I have found that my understanding of the diversity of human experience and philosophies has been greatly expanded. The course taught me to question my own assumptions and opened my eyes to the potential within humanity. The staff and my peers' passion for exploring ideas and concepts created a wonderful learning environment. Since graduating I have worked for international NGOs including Médecins Sans Frontières and ECPAT International both within the UK and internationally. Currently, I am in Kigali, Rwanda working with a number of NGOs here and still finding the skills and knowledge I acquired during my Masters of great value professionally and personally." James Hodgson
Last updated Feb 2020
About the School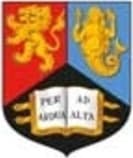 Our College of Arts and Law Graduate School is a vibrant international community of over 1500 postgraduate students. We benefit from excellent research resources and a supportive environment that allo ... Read More
Our College of Arts and Law Graduate School is a vibrant international community of over 1500 postgraduate students. We benefit from excellent research resources and a supportive environment that allows your research to flourish. Located in the Arts building at the main Edgbaston campus, our team of academic and operational staff are on hand to offer support and advice whenever you need it.
Read less